Aamir All Set With Epic Project

Mr. Perfectionist Aamir Khan is all set with mega project which is going to be inspired by Indian Epic Mahabharata.
As we all know when it comes to justifying role Aamir always gives his hundred percent, and he always go in depth of his role, as we all know actor is famous for perfection and he is all set with mega project which will be inspired from  Mahabharata, taking into consideration of his mega project, actor has always been witnessed carrying Mahabharata Book where ever he go.
Well however title of flick is still in consideration and it will be announced very soon added sources.
According to sources maker of blockbuster hit mega project Baahubali SS Rajamouli will be directing a movie based on theme of Mahabharata. Well collaboration of SS Rajamouli and Aamir is going to worth watching as both focus on perfection.
Well we hope after going through above news fans of Aamir Khan will be feeling excited to know title of flick, well for we think we have to wait for some time till official announcement of project comes into light.
Related Posts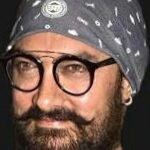 Well when we talk about Yash Raj Films, one thing comes in our mind is good location and big budget flicks, and we have witnessed it number of time.
As right now Yash Raj Films is busy with their ongoing Aamir Khan starer  project "Thugs Of Hindostan". YRF keeping in mind to treat viewers with next level shoot selected Malta.
According to sources "Thugs Of Hindostan" crew members recently wrapped up Malta power packed action scenes set on two big ships, which will surely blow up you're mind, as its happening first time in Bollywood cinema when viewers will witness expensive outdoor shooting conducted in beautiful locations across Malta.
As we all know upcoming project is inspired from Hollywood project "Pairates of Carabian". Some how movie will showcase ninteen  thug culture too.
In upcoming project Aamir is sharing screen space with Fatima Shaikh, Amitabh Bachchan and Katrina Kaif.
Movie is all set to release on 7th November 2018.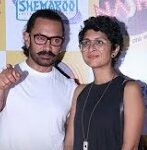 Recently Bollywoods Mr Perfectionist Aamir Khan completed 30 years in Bollywood with Qayamat Se Qayamat Tak.
Recently special screen of Aamir Khan's debut flick Qayamat Se Qayamat was organized to celebrate 30 years journey in Bollywood. Best thing about event was that number of taxi driver were invited to watch special screening.
According to sources during screening actor was found having fun and chatting with taxi drivers. Actor clicked selfies with them and also gave autographs.
Aamir Khan received great applause for for inviting taxi drivers in screening event and thanking them for making him favorite and great star.
Other special guests who attended screening were his wife Kiran Rao his son Junaid, his brother Mansoor Khan, Reena Dutta and all the crew members of Qayamat Se Qayamat Tak.
We congratulate Aamir for completing 30 years in Bollywood, we wish him good luck for future.
Mr. Perfectionist is all set to celebrate grand success of his blockbuster project Secret Superstar.
According to report Aamir Khan is looking forward to celebrate success of Secret Superstar with entire team on 21st February.
Actor is doing so as the crew member of Secret Superstar was asking actor from past few days to celebrate grand success of flick, thus keeping in mind demand of crew members actor is organizing a grand party on 21st February.
Movie has not only managed to impress Indian viewers, and it has also managed to impress  viewers globally.
As we know movie got released in China few months back from the very day its doing good business and it has manage to collect 745 crore in China creating a history.
Actor has again proved why he is called perfectionist.
Right now actor is busy with his most awaited project "Thug Of Hindustan".
Bollywood superstar Aamir Khan come forward and talks about recent incident of sexual harassment that took place in Hollywood.
Actor said people have to change their mindset regarding gender issues. He further said "I think sexual harassment is very sad incident to happen to anyone, irrespective to what gender you are. Sexual harassment is just not on, "actor added during conversation regarding Harvey Weinstein case.
Actor further talking about Harvey case said sexual harassment not only happen in cinematic world but it happens in other areas of work too.
However it's true that public is free to be romantic whomever they like, however one cannot force any individual getting physical its wrong practice, people should respect each other.
Well we have watched Aamir working on female empowerment, we have watched actor creating projects like Dangal and Secret Superstar, both the projects were focused on women empowerment.
Aamir Khan's latest production "Secret Superstar has reached 40 crore mark within one week.
However movie in between received low growth but during weekend it managed to get high growth at the box office.
Apart from India viewers movie has managed to impress foreign viewers and earned $ 3.9 million in one week.
Secret superstar was low budget flick and has managed to recover cost and has managed to become great hit at the box office.
Once again Aamir has proved that when it comes to direction and acting he is number one, no one can beat him, he is all rounder who can go to any depth for justifying his role.
In this flick he played a never before avatar proving his versatility.
Zaria Wasim who played lead role has received great applause from viewers and critics for his outstanding performance, she has justified her character.
Good news for  Aamir fans who are waiting for the release of first song of his never before avatar in his upcoming project Secret Superstar.
Yes you heard right now new song from flick "Sexy Baliye" is out and it has become talk of the town due to new avatar of actor and lyrics.
Before five songs from this flick are out and its going to be sixth track and that too of Aamri Khan with versatile avatar.
In Secret Superstar Aamir is easing character of Shakti Kumar who is a music composer.
"Sexy Baliye" is sung by non other than Mika Singh and is being composed by Amit Trivedi.
This movie will showcase how a teenage girl achieve a dream of becoming singer as how she fulfill her dreams by hiding her identity.
So guys what you are waiting go online and watch latest song of Aamir khan.
Recently maker of Secret Star released another song from flick "Nachdi Phira", right from the first day movie trailer came out viewers are enjoying every bit of it and now latest song from flick is creating exciting among viewers.
Nachdi Phira is delight for Aamir Fans who were eagrly waiting for the first glimpses of latest track from flick.
The best thing about this song is it showcase how Insia (Zira) make her dream come true of becoming a singer, she has justified the song.
Meghna Mishra has lend her voice to this beautiful song and this song is composed by bollywood most happening music director Amit Trivedi.
Recently Aamir took tweeter and tweeted "Here it guys… my no 1 song from Secret Superstar ! Hope you like it. Love. a.".
According to reports for justifying song Zaira did number of sittings with Meghna to understand her body language as how she sings.
Movie is all set to relase on 19th October.
OMG Aamir Khan shocked everyone after he disclosed that his upcoming flick Secret Superstar is much bigger than his previous project Dangal, as we all know Dangal is Aamir's first project which has created History in Bollywood Cinema by collecting highest collection at the box office worldwide.
In Dangal actor played a avatar of a healthy father of four daughters, it was first flick for which actor went through drastic change without considering risk factors, as in this flick actor transformed twice.
According to reports when media contacted Aamir he said yes his upcoming project Secret Superstar is bigger than his last flick.
From the very first day trailer of Super Star came into existence movie has become talk of the town and everyone is waiting eagerly for the release. On the other hand trailer is receiving positive reviews. Movie is all set  to release on 19th  October 2017.
Once again Aamir Khan is coming up with a family script, yes we are talking about his upcoming project "Secret Superstar".
"Secret Superstar" showcase a story of young girl and her struggle, as how she fight her dreams of becoming singer.
It's not happening first time when Aamir Khan is coming up with positive message to society, before we have watched his flicks like "Taare Zameen Par" and "Dangal", these flicks had positive impact on our society.
While interacting with media actor disclosed being a creative person I always dreamt of making creative flick for children, we have not witnessed enough flicks made on kids, I think fillmaker should consider this fact that making motivation and inspirational flick for kids and teenagers is very important. I have made a kind of flick which is for all age group and best thing about this flick is that its family oriented.
In this flick lead role is played by Dangal fame Zaira Wasim. This movie showcase how a teenage girl who is not able to fulfill her dream of becoming a singer due to her father's adamant behavior and how she secretly post a video on social media and fulfill her dream.
Movie is being produced Aamir Khan, Kiran Rao under their home production and directed by Advait Chandan. Movie is all set to release on 19th October.
Bollywood actor Aamir Khan is known for generosity, number of time actor has come forward for the good cause of humanity in different ways.
According to sources recently actor came forward and donated 25 lacs to Chief Minister Relief fund for victims of ongoing Bihar flood.
According to reports recently actor sent cheque of Rs 25 for the Bihar flood victims through courier to Chief Minister Nitish Kumar.
Few days back he also donated some money to flood victims of Assam and Gujarat.
According to latest report actor has come forward and requested his fans to come forward and help flood vicitims.
We salute actor for his noble work which he done toward flood affected people.
Right now actor is busy with his upcoming project Thug Of Hindostan.
According to sources over one crore seventy lakh people are affected in Bihar and death toll has gone upto 415.
advertisement
Subscribe Newsletter
Recent Posts
Tags