Abhishek All Set With The Big Bull
Manmarziyaan actor Abhishek Bachchan is all set with upcoming project "The Big Bull" an Ajay Devgn's home production directed by Kookie Gulati.
Before actor collaborated with Ajay Devgn for Bol Bachchan, well movie did not managed to do good business at the box-office.
Well Abhishek is making his comeback after one year he was last seen in Manmarziyaan, well movie managed to do good business at box office and actor received positive reviews from critics and viewer.
In upcoming project "The Big Bull" Illena D'Cruz is going to ease role of leading lady she is going to play important role.
Recently Abhishek revealed first look poster of his upcoming project on social media Twitter with tweet "The Big Bull. Now filming. @ajaydevgn @anandpandit63 @KumarMangat @KookievGulati #TheBigBull."
According to sources upcoming project is right now on final stage.
Related Posts
Manmarziyaan actor Abhishek Bachchan who got mixed response for his acting in Manmarziyaan, recently lent his voice for animated flick.
According to sources actor has lent voice for upcoming Netflix project 'Mowgli – Legend of the Jungle'.
Other bollywood stars who lent their voice for the same are Kareena Kapoor,Madhuri Dixit, Anil Kapoor and Jackie Shroff.
Well news of lending voice was confirmed by actor on social media twitter actor wrote "So happy to be a part of a story I have loved all my life. He is ready to do whatever it takes to keep Mowgli alive. Wait for Bagheera in Mowgli: Legend Of The Jungle on @Netflixindia Dec 7."
It's happening first time when Netflix is bringing children oriented project, for the same Netflex purchased copyright from Warner Bros in month of July.
According to sources movie will release worldwide on 7th December 2018.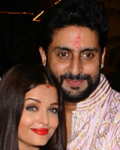 Abhishek Bachchan gave special gift to Aishwarya Rai Bachchan on her birthday, according to sources actor took break from his busy schedule and flew down to Mumbai to host surprise party for Ashiwarya at his Juhu Bungalow last night.
According to sources before giving surprise actor along with Aishwarya visited Siddhivinayak Temple, and today they went to Goa for spending some leisure time.
Well actor has number of time proved how much he love Aishwarya, recently we came across news that actor kept Karwa Chauth fast for Aish. And now he organized surprise birthday party for her, and went to Goa trip to celebrate her birthday.
Well on work front actor is all set with his upcoming project which is sequel of "Life In A Metro". According to sources actor will resume shooting on 4th November after returning back from Goa trip.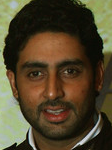 Recently Manmarziyan actor Abhishek became victim of troll for his performance, according to sources one of his follower trolled actor by adding "Manmarziyan sink proving @Juniorbachachan talent to turn hit flick into a flop flick" Kudos to his talent, not many have it! It time to end #nepotism and for #StarKids to start #Vadapav stall..lol! #Stree proves #TalentCounts!!" He also added, "It time to end #nepotism and for #StarKids to start #Vadapav stall..lol!
Well after going to tweet actor came forward boldly handling troll actor tweeted "with all due respect kind sir, I would expect an esteemed doctor such as yourself to study and figure before proclaiming. Well I hope you learn how to give judgment before going through facts.
Well it's not happening first time when he has become victim of troll due to his performance.
Few months back actor was trolled for his financial condition when he was out for vacation with his family.
Well we all know movie becoming hit or flop depends on the script not acting, if one get good script he or she always justify role, as these days actor put extra efforts for making flicks hit by taking special training for prescribed role.
Bollywood most anticipated Anurag Kashyap directorial venture, Abhishek Bachchan starrer Manmarziyaan had a slow opening as movie managed to collect only  3.52 cr at the box-office on opening day.
Recently we came across news in which Karan Johar along with other Bollywood celebrities  was found praising Manmarziyaan team during the special screening of flick, despite this movie had a slow opening at the box office.
According to Bollywood trade analyst movie had good opening in North region, and there are chance that in coming day movie will do good business at the box office, reason behind slow opening is releasing of nine projects in row on same day.
Recently trade analyst Taran Adarsh came forward and tweeted "Manmarziyaan has a low Day 1… Started on a dull note in the morning, but picked up towards evening… North circuits were better… Biz will scale upwards on Sat and Sun , but real test will be on weekdays… Fri 3.52 cr. India.
Well we hope movie managed to do good business at the box-office in coming day.

Will john and Abhishek reunite again, before we have watched their on-screen chemistry in Dhoom and Dostana. Well there are some reports doing around the corner that Abhishek and John has given node to Anees Bazmee's upcoming project "Pagalpanti"
According to sources before title of flick was "Sade Saati" , however maker felt this title might have some adverse effect on movie, considering adverse effect he changed movie title to "Pagalpanti"
Well Joh was away from comedy from past few years, as he was busy playing immense roles ; well we think John is in mood to make viewers laugh.
On work front right now Abhishek and entire team of his upcoming flick Manmarziyaan is on special mission for collecting funds for Kerala flood victims. According to sources they are doing live concert in Nagpur in where special boxes will be placed where audience can donate money according to their capacity for helping Kerala flood victims, apart from money clothes and medicines can also be donated.
We salute Manmarziyaan team for organizing concert for collecting money to help Kerala flood victims.
We all know Abhishek is right now busy with shoot of his most awaited project Manmarziyaan, right now actor is in Amritsar for second schedule of flick. Actor felt so besieged and touched by the love he received from locals and fans in Amritsar.
According to reports two die-hard fans of actor Simran Kaura and Vikramjeet Singh from Patiala who are artists by profession gifted special portraits to actor made by them.
Recently actor came forward shared portraits on social media gifted by his fans with caption "Was so touched by @simranfineartist and @picasso_singh they came all the way from Patiala to present me with these two beautiful sketches that they made themselves. Thank you very much, guys. Keep up the great work and shine on! #coolestcrew #onset #Manmarziyaan #TakeTwo #fanart".
Its happening first time when you will watch Abhishek playing a turbaned look as he is easing a character of Sikh in upcoming project, in this flick actor is sharing screen with Tapsee and Vicky Kaushal.
Bollywood actor Abhishek Bachchan is feeling excited shooting for his upcoming project "Manmarziyaan in Amritsar"
He was away from silver screen from past 2 years his last flick was Housefull 3.
According to sources actor is all set with shooting of his upcoming project.
Recently actor took social platform shared a snap with caption "It's been just over 2 yrs since I faced a film camera… A new journey, a new film begins today Need your good wishes and blessings #Manmarziyaan #Take Two".
Actor is going to share screen with Tapasee Pannu first time, this project is being directed by Anurag Kashyap and being produced by Ananad L Rai.
Another co-star of this flick is Vicky Kaushal.
Actor while interacting with media disclosed making comeback after a gap of almost two years is making me crazy, I am feeling happy to begun working on project.
.
Bollywood versatile director Anurag Kashyap is all set to come up with another work of art.
According to sources Anurag Kashyap and Aanand L Rai has signed new project together titled "Manmarziyaan" this flick will have stars like Abhishek Bachchan, Taapsee Pannu and Vicky Kaushal in pivot roles. Movie will be produced by Eros International presentation.
Before there was buzz doing around the corner that in upcoming project Ayushmann and Bhumi Pednekar will be playing pivot role, well all the rumors now come to rest as maker of flick has revealed final star cast.
On the other hand Bollywood trade analyst came forward and took social platform twitter and twitted "After #Mukkabaaz, Aanand L Rai and Anurag Kashyap join hands for #Manmarziyaan… Stars Abhishek Bachchan, Taapsee Pannu and Vicky Kaushal… Starts Feb 2018… Eros presentation." According to Tarun movie will be released by February  2018.
From the very first day maker of houseful franchise has revealed about forth installment of Houseful, number of speculations are doing around the corner taking cast into consideration.
However Sajid Nadiadwala once again going to collaborate with Sajid Khan in terms of direction but he has not talked about star cast, however there is buzz doing around the corner that Akshay Kumar, Riteish Deshmukh, John Abraham and Arjun Rampal are coming together for the same.
However there is bad news for Abhishek Bachchan fans as there is buzz doing around the corner that maker of flick has dropped actor.
Latest reports suggest Abhishek has shown his keenness to become part of flick, but it will only be confirmed one someone from Houseful team come forward and disclose about the star cast.
Right know Abhishek has two projects in hand one with Prabhudeva and another with Priyadarshan and all eyes are on these projects as from past few years actor has not given any hit.
Recently Abhishek went through wired situation when he was trolled on social media when someone raised question "Why your daughter Aaradhya been seen number of time travelling abroad with her mother Aishwarya Rai, instead of going to school and she also blamed her mother for spoiling Aaradhya's childhood.
Well we have watched number of stars going through wired situation online due to their comment, dress, and behavior but we have not watched any actor trolled for their kids.
Tweet read as "@Shrijahan @juniorbachchan is ur child not going to school? I wonder which school gives a permission to take out a child when u like to go a trip with mom. Or are you guys going for beauty with brains. Always hand in hand with arrogant mom. Not having a normal childhood" after going through this tweet actor got upset and came forward and replied adding "Ma'am as far as I Know…Most schools are shut for weekend.. She goes to school on weekdays, May be you should try it considering your spelling in your tweet" well we think actor gave appropriate answer putting troll into rest.
advertisement
Subscribe Newsletter
Recent Posts
Tags