Big B Share First Look From Chera
As we all know Big B is sharing screen space with Emraan Hashmi in upcoming project "Chehra", well from very first day making of Chera came into existence Big B fans very eagerly waiting for first look of Amitabh Bachchan, well wait seems to be over.
Recently Amitabh sir took social platform to share his first look from his upcoming most awaited project Chera. Actor shared his first look on his personal blog with caption "Another meter down started new film with Rumi Jafry "Chera"..a long standing commitment, now frutifying". Well we hope after going through first look of actors fans will be feeling eager to watch movie.
According to sources shooting of flick begun last week and movie is all set to release next year on 21st February.
Upcoming project is being directed by Rumi Jaffrey and produced by Anand Pandit.
Other co-stars of flick are Kriti Kharbanda, Rhea Chakraborty, Siddhanth Kapoor, Dritman Chakroborthy and Raghubir Yadav with Annu Kapoor.
So guys what are you waiting for visit Big B's blog to watch his first look from his upcoming project Chera
Related Posts
Well Big B has proved at the age of 70 plus that no one can replace him when it comes to playing challenging characters, we have watched actor playing challenging role in flicks like Piku, Pink and Black, he always fascinated his fans with physical transformation, and his all character have become memorable.
As well know actor is all set to ease challenging role in his upcoming most awaited project "Gulabo Sitabo".
Actor is collaborating with filmmaker Shoojit Sircar once again for Gulabo Sitabo before actor has collaborated with filmmaker for Piku and Pink.
Recently first look of actor from "Gulabo Sitabo" got revealed in which you can witness actor in old avatar with challenging looks.
Well we hope after going through first look of actor his fans will be feeling excited to watch actor soon on silver screen.
Upcoming project is going to release next year on 24th April.
Big B is all set to share screen space with Emraan Hashmi in upcoming project which is going to be physiological thriller.
According to sources upcoming physiological thriller is going to be directed by Rumi Jaffery and produced by Anand Pandit.
Recently Anand Pandit came forward and confirmed the news of upcoming project he said "Big B and I share great bounding we are friends from decades, I am feeling happy that I going to work with legend once again and delighted to have Emraan Hashmi opposite Big B, I believe upcoming project is going to be super duper hit as it has two versatile actors.
After going through Anand Pandit's comment Big B immediately took social platform twitter and tweeted "A long Standing commitment, now being fulfilled..Finally to be part of my good friend Anand Pandit's upcoming project".
Well title of flick is yet to be announced.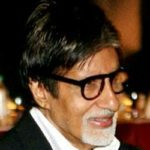 Good news for Big B fans who were eagerly waiting for the release of first look of most awaited project Badla from very first day making of flick came into existence, recently actor came forward and shared first teaser of flick.
Recently actor shared first teaser of "Badla" with his fans on social platform twitter.
Going through latest teaser you will witness actor crossing bridge with briefcase.
Upcoming project is inspired from Spanish flick 'Contratiempo'.
Movie is being produced by Red Chillies Entertainment in collaboration with Azure Entertainment.
Movie is all set to release on March 8.
On work front actor is right now busy with his upcoming project Brahmastra and Badla.
Big B is first Bollywood legendary actor who is 70 plus and still going smooth and giving blockbuster hits.
We wish actor good luck for his upcoming projects
Big B to, start shooting for upcoming project "Jhund" by the first week of November 2018.
According to sources after completing first season of KBC and completing promotion work of ongoing project "Thug Of Hindostan", which is going to end on last week of October, actor will start shooting for "Jhund"
According to sources in upcoming project "Jhund" Amitabh Bachchan is going to play a never before avatar. However there is buzz doing around the corner that actor is going to ease a role of professor who create a soccer team by selecting street kids.
According to sources maker of flick Nagraj Manjule is looking forward to give special training to kids in football so that they can justify their prescribed role.
Shooting of flick will commence in Nagpur for 45 consecutive days.
According to sources story of Jhund revolves around backdrops of Nagpur, this is done so that audience get real feel.
While interacting with media Mr. Nagraj further said working with Amitabh sir is dream come true, he is my favorite actor, it seems my dream of working with Bollywood legend has come true. I went for Big B because he is only star who can justify "Jhund". On the other hand I feeling excited to work with Kids.
Movie is going to directed by Nagraj Manjule and going to be produced by T-series in collaboration with Taandav Films Entertainment Ltd.
Good news for Big B and SRK's fans, as both the stars are going to collaborate once again.
According to sources Big B and SRK are comingup with new project "Badla", which is going to be crime thriller. But this time Shah Rukh is going to produce the flick not to act.
According to sources in upcoming project Amitabh Bachachan is going to share screen with Tapasee Pannu second time, before they both collaborated for "Pink".
Recently Superstar shared Selfi that he took with his co-star Tapasee Pannu.
While answering to question whether SRK will do special appearance in upcoming project, filmmaker said  as Shah Rukh is going to produce flick, therefore I am going to restrict actor for making special appearance.
Well we all know when ever both stars made their appearance together on Silver Screen they always created magic, but this time both are collaborating as actor and producer, we hope viewers will once again witness their magic.
On work front Amitabh sir have number of projects in hand like Thugs of Hindostan, Ghoomketu, Nastik, Shoebite and Badly.

Omg Big B and Shoojit Sircar once again pleaded maker of stranded project Shoebite to release the project.According to sources Shoojit Sircar is ready to sell his house for the sake of stranded project Shoebite.
According to latest development Big B took social media Twitter and requested maker ". "Please… Please… Please… UTV and Disney, or whoever else has it… Warners, whoever … Just release this film. Lot of hard labour has been put in. Don't kill creativity,".
According to reports Amitabh sir has come forward and made another effort by requesting maker of Shoebite to release the flick as early as possible, according to sources project got delayed due to some tussle between two production houses Percept Pictures and UTV Motion films, as during tussle a case was registered by Percept against UTV, however case was later dismissed in 2012, but film is still not released..
While interacting with media Shoojit disclosed that he and Amitabh sir have been pleading  maker to release the flick, I request Ronnie Screwwala to come forward and resolve ongoing tussle ." Sircar further added he ready to scarifies his house for the sake of flick.
According to report in Shoebite Big B is easing a character of old man who is on a journey of self discovery.
Well we hope everything get back on track and we get chance to watch Shoebite as early as possible.
Whenever issue of health concerning Big B comes in light, his fans get into chaos. Best thing about actor is whenever he get ill, he always give report of health to his fans.
Recently Big B got ill during the shooting on his ongoing project "Thugs Of Hindostan" in Jodhpur.
Recently actor came forward and disclosed his illness on his blog adding "I am getting my team of Doctors in tomorrow morning to fiddle around with my body and set me up again .. i will rest and keep informed in process ..
Apart from actor his wife Jaya Bachchan came forward and reported about actors health adding health is fine. His back, neck hurts. He is in some pain, but overall he is doing fine."
Well we wish actor good health, we hope actor resume shooting of his ongoing project soon.
OMG Big B posted Job Application on social platform twitter while sharing cutting of article in which Deepika and Katrina wrote for Aamir and Shahid adding they are not too tall as they cannot match our height, due to which we cannot work with them.
However Big B came forward with way out by posting a Job Application with article cutting adding Amitabh Bachchan DOB 11.10.1942 .. age 76 .. 49 yrs experience in films .. approx 200 films acted .. speaks Hindi .. HEIGHT 6'2" .. available .. You shall never have height problem !!"
Well we all know when it comes to humor actor is at number one, as he has great sense of humor.
However his latest tweet might make some of us shocked, well we have to wait and watch what reaction comes when Deepika and Katrina goes through this tweet.
Right now actor is busy with his upcoming project "Brahmastra" and Not Out opposite Rishi Kapoor.
Recently Bollywood legendry actress Big B paid tribute to his friend star Vinod Khanna by unveiling old photograph of Vinod Khanna.
According to sources during the Star Screen Award Big B along with Kavita Khanna unveiled old photograph of Vinod Khanna, actor also disclosed his personal and professional journey with late actor Vinod Khanna.
Big B added if we go back to old days, those days movies were made on small budget, therefore we have to accommodate according to budget, due to which actors used to share rooms and tents together, and same we did both. Working with Vinod was great experience, he was wonderful man to work with, he was down to earth, he was hardworking, and he had helping nature. He was a great actor, who always justified his role, giving hundred percent.
Well this is what we call great bonding.
Recently Big B took social platform twitter for thanking his fans, family and friends giving him second life actor wrote "I was about to die, but your prayers has kept me alive, this is one loan that I can never repay".
Some of us may not be aware of the fact that on very day in 1982 actor got new life.
Big B received serious injury during the fighting sequence on the sets of Coolie, according to reports during the fight sequence actor fell on the edge of a table and hurt his back, he was immediately shifted to Breach Candy Hospital in Mumbai, due to sever injury actor went through two surgeries. Injury left actor in critical condition for about a week, but due to his will power and love of his fans he survived.
According to reports second surgery was performed on same day. It was deciding factor for actor's life. According to reports actor did not returned to his sense for hours after operation and he was announced clinically dead, however it was his fans, friends and family members prayer that gave him second life.
advertisement
Subscribe Newsletter
Recent Posts
Tags