Emraan In Never Before Avatar
Ajay Devgan starrer Baadshaho is all set to release, right now promotion work is on progress, due to which maker of flick has been releasing trailer and images of flick so that viewer get exact information about movie plot.
Recently maker of Baadshaho released latest poster of Emraan Hashmi, in which you can see actor in traditional Rajashtani avatar, however actor is not playing positive character of Rajasthan as some may be thinking, actor is easing negative role, as he seen carrying gun in hand, and seems lover of guns, he looks dodgy. So one can say actor is donning never before avatar, well we believe fans will get shocked after watching this new look of actor.
Going through poster you will get to now exact plot of flick, which reads 1967 Emergency, 96 hours, 600 Kms, 1 armed truck with millions worth of gold.
Its happening third time when Emraan is sharing screen with Ajay Devgan before they both have worked in Dil To Bachcha Hai Ji and  Once Upon A Time In Mumbai.
Related Posts
Emraan Hashmi is usually known for kissing and he has got a tag of serial kisser, however his upcoming project showcase that actor is looking forward to work for meaning full project.
According to source after completing promotion of his upcoming project "Baadshoo" Emraan Hashmi will shift track, as he is looking forward to work in a serious project, yes we are talking about his upcoming project Captain Nawad, in which he is going to ease a character of Army Officer. It's happening first time when actor is going to ease such kind of role.
According to reports actor will learn Urdu and Punjabi to give full justice to his character.
While interacting with media actor disclosed my upcoming project Captain Nawab requires a strong and demanding character, for this I have to be good in Urdu and Punjabi, for this maker of my flick has engaged tutor from Amritsar. On the other hand I am looking forward to engage topnotch stunt choreographer from Hollywood for shooting fighting sequences.
Emraan is all set with his first home production "Captain Nawab", actor recently shared click of his flick on Twitter.
Going through reveled clip on Twitter it seems "Captain Nawad" is going to be based on military and terrorism, as Imraan is seen with both Indian and Pakistani flags in the background of caption.
Experts suggest that going through poster it seems poster is very similar to the caption of very famous first person shooter video game "Call Of Duty: Black Ops.
However going through twitter post it seems flick is an inspiration flick which is going to be copy of gun battle video game.
Going through twitter post it seems that Emraan is all set with thriller action, which is going to be delight for his fans, as its happening first time when he is coming in a new avatar, and that too in copy of popular video game.
So guys get ready to watch your favorite actor in new avatar.

Bollywood actor Emraan Hashmi who is enjoying a success of "Azhar", is all set to do upcoming Bhatt project "Murder-4".
While interacting with media Emraan said yes I am going to do "Murder-4", but he has not gone through script till date, as scripting of movie is on final stage, as soon as script gets ready and everything goes according to plan, I will disclose it with media.
Before Emraan was seen in Murder and Murder sequel, but third installment had Randeep in lead role, but in 4th installment you will watch Emraan again.
Right now he is busy with his upcoming project "Raaz Reboot ", in this flick he will be sharing screen with Kriti Kharbanda and Gaurav Arora in major role.
While concluding his interaction with media Emraan said easing character of Azhar was not easy task, however I am feeling happy that I was able to give full justice to Azar's character.
As we all Know biopic based on former Indian Captain Mohammad Azharuddin is on card and Emraan Hashmi is all set to ease Azhar's character. Actor disclosed how he became stalker of him for getting into skin of character.
While interacting with media Emraan disclosed, getting into character of Azhar was not easy for me, as for this I did stalking, when I ever I met him I used to gaze him for copying his style, I believe I made his life miserable for about four months, he further said giving full justice to cricketers character was not easy task for me.
He further disclosed when I started shooting in Hyderabad and London, I felt bit nervous while doing cricket part. As Azhar is mesmerizing personality, we have all seen his gesture on field, therefore it became my duty to do full justice to his character, otherwise this would have lead to huge disaster, keeping all aspects in mind I went every aspect of him from his walking, talking and how he eats.
According to sources biopic of Azhar will showcase high and low time of cricketer, and this flick will showcase journey of 90's when he was Indian Captain.
Other co-stars of this flick are Prachi Desai, Lara Dutta and Huma Qureshi, movie is being directed by Tony D'Souza and produced under banner of Balaji Motion Pictures and MSM Motion Pictures, biopic is all set to release on 13th May 2016.
The maker of "Raaz 4" has always tried to maintain standard of horror flick this time he has managed to find real haunted place, where actor Emraan Hashmi will start shooting for the same, in this flick Emraan is going to ease a role vampire.
According to reports the maker of "Raaz 4" has already started shooting for the same in freezing weather of Romania, according to reports this place was suggested by Emraan himself.
According to sources major scenes of the flick will be shoot in the HoiaBaciu forest which is situated in Clij-Napoca in Romania, this forest is known as one of the scariest place in world.
It has come forward being good reader of Horror novels actor came across this place which is really weird, after doing great research Emraan came to know that number of people faced mystic activities in this forest.
While interacting with media Emraan disclosed after founding this forest most haunted place, I got excited and requested maker of "Raaz 4" to shoot major scenes in this forest, this forest will add extra horror touch to flick.
Bollywood actor Emraan walks ramp for building animal welfare shelter. According to reports actor walked the ramp at a No TV Day event. He walked the ramp to raise money for building animal welfare shelter, he is engaged with PIGI foundation from last few years who works for animal welfare.
According to report actor raised more than a lakh, this fund will be invested in building animal welfare shelter for PIGI foundation. According to reports actor has launched PIGI foundation which is planned by Aamir Khan's daughter Ira Khan for the welfare of  abandoned animals.
While interacting with media Emraan said being an animal lover he has associated himself with PIGI foundation, as it give him peace and it has great importance in my life too.
According to sources during the ramp walk Emraan received great applause from audience for his great initiative which he has taken toward animals.
We also salute Emraan for dedicating his time toward animal welfare.
Bollywood actor Emraan Hashmi is feeling happy that he is getting good response for his international project "Tiger".
Emraan Hashmi's international project "Tiger" is being directed Oscar winner Danis Tanovic it's a Indo-French-British flick, movie is based on real incident which took place in Pakistan, this movie is based on a Salesman named Ayan who works in MNC company that  manufacture baby products in Pakistan, during his job Ayan comes to know that baby product when get added with polluted water causes deadly diarrhea from this very point story turns into new twist.
While interacting with media Emraan said he is feeling happy that his international project is getting good feedback, Emraan also took social media for thanking his fans and viewer for appreciating his work.
Right now Emraan is busy in shooting with his upcoming biopic which is based on Indian cricketer Mohammad Azharuddin.
Its happening first time when Emraan is doing any international project.

Bollywood most sizzling pair Vidya Balan and Emraan Hashmi are all set to show there chemistry once again in their upcoming flick "Hamari Adhuri Kahani". First look is out of "Hamari Adhuri Kahani" one can imagine from poster about chemistry. 
Before, we have seen Emraan great chemistry with Vidya in their last flicks "Ghanchakkar" and "The Dirty Picture, however The Dirty Picture managed to become block buster, this movie received great appreciation from audience as well as critics, and movie also managed to win few awards.
According to reports "Hamari Adhuri Kahani" trailer will soon be released, it will be great delight for Emraan and Vidya's fans to watch their favorite Jodi sizzling with great chemistry. 
Emraan and Vidya share great chemistry, this is the reason when they both come together, they create magic of there chemistry and manages to capture heart of audience.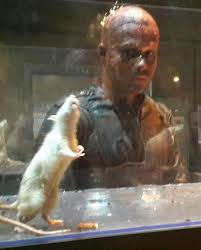 Emraan Hashmi's upcoming project 3D thriller "Mr X" first look is out, in trailer one can watch Emraan playing role of invisible cop Raghuram Rathod, who take revenge from bad society.
Movie is being directed by Vikram Bhatt, movie revolves around cop who is forced by unlawful person to become a law-enforcer and gets stuck into unfaithful plan. Movie starts, when some people blow a chemical factory in intention to kill Raghuram Rathod, hence the fire in chemical factory create reaction that make Raghuram Rathod invisible and this inimitable condition helps him take revenge from his killers who try to kill him by putting chemical factory of fire.
While taking social platform twitter Emraan tweeted.. " Great to see Amazing MrX trailer trending.. Thanks for the lovely response..#MrX@emraan_team,"
"Mr X" is being produced by Vishesh Films banner, other co-star of this movie are  Amyra Dastur, Arunoday Singh and Nora Fatehi.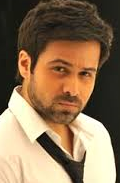 It's happening first time when bollywood serial kisser Emraan Hashmi is going to do biopic based on Indian cricketer Mohammad Azharuddin, but biopic is getting delayed due to number of cause, firstly biopic got delayed due to Hashmi son going through bad health, and now it's getting delayed due to actor getting injured himself while doing practice session for biopic.
According to sources Emraan got injured when he was learning tips of cricket, sources further said as we are well aware of the fact that Azharuddin is a wristy batsman, therefore Emraan was taking training to learn how to become wristy player, therefore while practicing he got his wrist injured, due to which doctors has advised him to take bed rest.
While interacting with media director Tony D'Souza added Emraan is doing hard work as he hit almost 400 balls a day so that he can give full justice to biopic. He is practicing with his wrist only due to which he got puffiness in his hand.
advertisement
Subscribe Newsletter
Recent Posts
Tags