Esha Gupta Moving Towards Verstality
Bollywood actress Esha Gupta who is famous for posting bold clicks on social media and playing bold characters in flicks is all set to play a role of tough cop in upcoming project "One Day".
Her last outing was comedy project "Total Dhamal"
She was recently in news for posting racist comment against Arsenal's Nigerian football player Alexander Iwobi, soon after her racist comment she was trolled by her followers due to which she blocked her instagram comment section.
Well it is going to be delight for her fans to watch her playing tough cop avatar in upcoming project, well it seems she has made up her mind to showcase versatility.
So guys get ready to watch your favorite actress in new avatar, she is going to play a role of tough cop.
Related Posts
Becoming victim of troll has become common with number of Bollywood stars, out of these stars Esha Gupta is favorite star of trolls.
Recently actress wrote something nasty online and become victim of troll, she wrote serious note regarding ongoing civil war in Syria she tweeted "I don't care which country or religion or government I have, humanity is dying, The children are dying and it needs to stop, now #SyrialsBleeding" along with her tweet she also posted one image in which Syrian child is found crying caught in war.
According to sources as soon as her tweet got viral some of her fans came forward and welcomed her talking about serious matter, however some followers trolled her, out these one wrote "Finally. You got enlightenment and "Go" there and help them.
Well we think she did not write anything harming, she wrote what she felt.
Bollywood actress Esha Gupta is looking forward to create her own Football team for social cause, according to reports she is going to create a football team for promoting awareness among girl football players who are neglected and are unable to get opportunity to showcase their talent.
While interacting with media actress disclosed "according to her if someone love achieving something, go for it fight for it . In our country there are number of girls who hail from village and towns have some hidden talent of playing football but they are not to confident to showcase it. Therefore my aim is to form a football team and help them come forward.
According to latest development Esha is looking forward to create woman football team who lack opportunity to showcase their talent. As we all know in our society girls are restricted to play football as society  feel it's not safe sport for them as they get injured or go through touching concern.
We salute actress for taking such a good initiative.
Bollywood actress Esha Gupta stunned her fans by posting nude and topless images on social sharing Instagram, however later she removed all the images from Instagram, but some of her Lingerie images are still doing around the corner.
According to latest report her fans felt upset and they trolled actress for doing bold act on social media, for this number of her fans posted hate comments when she did not stopped posting nude images.
Well some people believed she has done so to get more publicity ? however after staying mum for few days she came forward and disclosed "I have done this kind of shot when I was into modeling, for this I have done topless and nude photo shot, however that time no one raised any question on me. I want to make clear I am a model it's my body therefore it has been shot in terms of modeling.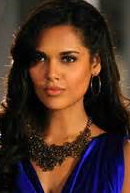 Bollywood actress Esha Gupta is all set to play character of late revolutionary of the Independence movement Captain Lakshmi Sahgal.
We have watch Esha playing Sundry character in bollywood flicks for this she has received great applause from audience as well as critics.
According to sources Esha Gupta is being approached by maker of biopic to play character of Indian revolutionary Captain Lakshmi Sahgal.
Lakshmi Sahgal was first Indian woman who stood with Subhash Chandra Bose and made the Jhansi regiment, she was first women to become officer of the Indian National Army and Minister of Women's affair in the Azad Hind government.
According to sources production house of upcoming Lakshmi Sahgal biopic approached actress to sign biopic, another reason behind signing Esha is her army background, before we have also seen Esha playing cop in Chakravyuh, her role was appreciated and received great applause.
However above said news still seems to be buzz, it will be only confirmed when actress herself come forward and disclose it with media.
advertisement
Subscribe Newsletter
Recent Posts
Tags