First Look Of Diljit Dosanjh's Arjun Patiala
As we all know Diljit is all set with Arjun Patiala opposite Bollywood actress Kriti Sanoon.
In upcoming flick Diljit is going to play a role of Police Officer, before we watched actor in uniform in most controversial flick Udta Punjab for the same he received great applause from viewers and critics for his outstanding performance.
In Arjun Patiala you will watch Fukrey fame Varun Sharma easing a role of police officer too.
Recently maker of flick released first look of flick in which you can witness both actors in police uniform and Kriti sitting on chair pointing a gun in her forehead.
In upcoming project Kriti is going to ease a role of crime report running for crime reports.
Movie is being directed by Rohit Jugraj and  co-produced by T-Series in collaboration with Maddock Films, movie is all set to release on 13th September 2018.
Related Posts
Punjabi singer-actor turned Bollywood star Diljit Dosanjh is all set to share screen space with his favorite actres Kareena Kapoor again.
Bollywood actress Kareena Kapoor is all set to share screen space with Diljit Dosanjh in upcoming project "Good News".
Recently while interacting with media actor praised Kareena Kapoor Khan he said "What a great actress she is, she has down to earth nature, and she is amazing human being. Working with her second time is dream come true, before I collaborated with her in "Udta Punjab". She is a true professional and dedicated actress who give hundred percent.
Well both stars received great applause for outstanding performance in Udta Punjab.
Other co-stars of upcoming project are Akshay Kumar and Kaira Advani.
In upcoming project Akshay is easing role of Kareena Kapoors husband.
Movie is all set to release on 19th July 2019.
Karan Johar's upcoming project "Good News" starring Diljit Dosanjh and Kiara Advani go on floor.
Well it's going to be good news for Diljit Dosanjh and Kiara Advani fans that were eagerly waiting for their upcoming project "Good News" going on floor, yes it's going to be good news as shooting of flick begun.
Recently Diljit took social platform Instagram posted video with Kaira in which you can witness Kaira Advani holding clapping board for resuming first day shoot, actor tagged conformation note "diljitdosanj @dharmamovies#GoodNews Mastian Shuru..@Raj_a_mehta sir & Beautiful@Kairaaliaadvani Ji" .
Upcoming project is based on couple who is trying to conceive a baby, movie is based on Surrogacy. It's a comedy project in this Diljit and Kaira are going to share screen space with Akshay Kumar and Kareena Kapoor. It's going to be third Bollyood project after Soorma and Welcome to New York.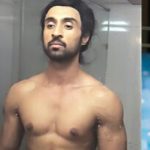 Well we have lot talked about upcoming biopic Soorma, but we have not come across hard work behind transformation of Diljit Dosanjh.
Recently actor posted one video on social media Twitter in which he is seen doing hard workout and training for Donning Sandeep Singh's character.
According to actor he went through tough training to get into skin of Sandeep Singh.
According to sources actor got special training from India Hockey Captian Sandeep Singh. Actor also went through special diet regime to get a perfect athletic physic.
Actor posted vedio on Twitter with Tweet " One of my toughest roles I ever played @flickersingh paaji, thank you for mentoring me all the way! #Soorma @sonypicsprodns @taapsee @Imangadbedi @shaadesh @SnehaRajani @IChitrangda @ShankarEhsanLoy "
Actor further disclosed easing character of Hockey Legend Sandeep Singh was not easy task, you can say this was toughest role that I have ever played in my career, It was possible due to Sandeep sir's mentoring that I was able to justify character, I hope viewers will appreciate my work. I thanks God that I got chance to portray Hockey Legend role, he is given great inspiration and motivation to everyone, and taught us how to fight back problems and come out as winner.
I am feeling happy that audience is going to witness true story of Hockey Legend Sandeep Singh on Silver Screen.
Well we all know Diljit Dosanjh is all set with Biopic titled "Soorma" which will be based on Indian Hockey legend ex-captain Sandeep Singh. Recently actor revealed latest poster of biopic during his concert in UK.
Going through poster you will witness to phase of Sandeep's life, one you will witness him playing hockey and in one you will witness him sitting on wheelchair.
According to sources for getting into skin of Sandeep Singh actor has spent lot of time with Sandeep. According to sources actor went through special physical training and diet to get into perfect physic, for justifying character.
Sandeep is known as world most dangerous hockey player who has the ability of dragging a ball at 145km/hr speed, giving him nickname Flicker Singh.
In this flick Taapsee Pannu is going to share screen space with Daljit.
Biopic is all set to release on 13th July.
These days Punjabi singer turned actor Diljit Dosanjh is enjoying success, he has not only impressed everyone with his singing talent, he has managed to become popular actor too.
Recently Daljit was signed brand ambassador by leading fashion industry Future Group. For the same Actor will promote entire men range starting from- Casual wear, Sports, Ethnic, Formal & Party collection.
While interacting with media Rajesh Seth COO of Future Group disclosed we are feeling happy to collaborate with most happening artist of today's era. He has great fan following especially in North. He has a ability of representing today youth in term of style and fashion. And it will help us leaving our mark in fashion industry.
According to sources Diljit will promoting popular brands like DJ&C, Buffalo, Knighthood, Studio NYX and Shatranj.
We hope his fans will fall in love for actors upcomig fashion style.
Superstar of Punjabi film industry and Udta Punjab fame Diljit Dosanjh is all set with his full fledge lead role in first Hindi flick which is entirely based on Indian ace hockey player Sandeep Singh.
Recently maker of flick Shaad Ali released first teaser of flick in which you can watch actor in Sandeep's character. In this biopic actor will be seen easing a life story of Sandeep Singh who is well known face of Indian Hockey team.
It's going to be delight for his fans to watch him playing lead role in Hindi flick.
Though its only a teaser which give some glimpses of actors look, however first look flick is yet to be revealed, and will be revealed in few days.
Movie is being produced under banner of Sony Pictures Networks in collaboration with SPNP, Chitrangda Singh and Deepak Singh and directed by Shaad Ali.
From the very first day Punjabi actor Diljit Dosanjh made his bollywood debut with Udta Punjab he is touching new heights, he has become great heartthrob of bollywood cinema.
According to latest development Diljit has signed one more flick with bollywood director Dinesh Vijan titled Arjun Patiala.
In upcoming project he is going to share screen with Raabta actress Kriti Sanon.
Recently actor shared some images on social media and confirmed news adding "Acha..Selfian..Svere Svere. @MaddockFilms #DineshVijan @kritisanon #ArjunPatiala LARGER THAN LIFE
You will get chance to watch Diljit in another bollywood flick "Crazy Hum", apart from this he is doing Punjabi flicks like 'Sajjan Singh Rangroot',which is based on World War I, he has also signed 'Flicker Singh' this movie will be based on ace Hockey player Sandeep Singh's life story.
Its going to be delight for his fans to watch their favorite actor back to back with number flicks.
Few months back we came across news which revealed that Punjabi singer turned bollywood actor Diljit Dosanjh is looking forward to sign a project which is going to be biopic based on Indian Hockey Player Sandeep Singh.
According to latest news it has been confirmed that Diljit is going to ease a role of Sandeep Singh in upcoming flick, which is going to be life story of a Hockey player.
Latest reports suggest this is not going to be biopic but it is going to be love story, however fillmaker was in search for leading lady, and now search is over as maker of flick has signed Pink fame Taapsee Punnu opposite Diljit.
According to reports movie will revolve around to hockey players who fall in love.
Well its going to delight for sports lover and love birds that they will get chance to watch love story based on players.
Punjabi singing sensation turned actor Diljit Dosanjh has achieved another dream of owning a private Jet. Diljit who has captured heart of audience with his outstanding performance in flicks like "Udta Punjab" and "Phillauri" recently purchased personal Jet.
Recently Dilji took social platform tweeter and twitted a post along with a image of his new Jet captioned with "New Beginning Starts", he also uploaded a video in which you will witness him with his co-pilot along with video Dosanjh posted "Thug Life Jet Life" vate Jet".
well we congrats Diljit for his new Jet. Right now actor is busy preparing for his upcoming Dream Tour which will commence in May 2017. He is going to perform in concerts which will take place in Vancouver, Canada on 6th May, Winnipeg on 17th May and Toronto On May 22nd.
Diljit is first Punjabi singer who has managed to become most popular celebrity Globally in short span, it his dedication toward his profession that had made him successful artist.
Phillauri actor Diljit Dosanjh recently completed shooting of his upcoming flick Super Singh directed by Anurag Singh, in this flick Diljit is easing a character of charming Punjabi superhero.
Its happening first time when any Punjabi flick is going to be made based on Superhero, for this flick actor collaborated with Balaji motion picture second time before he was seen in Udta Punjab.
While interacting with media actor said it has been great journey working with Balaji , before i worked with BMP in Udta Punjab, and now  we are coming together in Super Singh.
I am feeling thankful to Balaji motion picture for having faith in me.
While interacting with media Anurag disclosed we completed shooting prior to scheduled time due to hard work of entire team. Working with Diljjit was great fun what great star, he not only conquer Punjabi cinema, he is going to conquer Bollywood cinema too.
advertisement
Subscribe Newsletter
Recent Posts
Tags