Get Ready To Watch Salman Khans Dabangg 3
Good news for Dabangg fans, well Salman and Sonkahsi Sinha are all set to reunite for the third series of Dabangg.
Recently both stars came forward and confirmed the news of making of Dabangg3, while taking social media both stars disclosed, we are coming back shortly with Dabangg3.
According to sources once Salman Khan Wrap up his ongoing mega project Bharat, he will start shooting for Dabangg 3 with his co-star Sonakshi Sinha.
Sonakshi was last seen in Happy Phir Bhag Jayega, this movie did average business at the box office.
Well in Dabangg 2 we watched immense acting of both stars, they received great applause from viewers and critics, and movie managed to become block-buster hit.
According to sources in upcoming project you will witness Salman and Sonakshi in different avatar.
Recently Salman Khan took social media for official announcement of Dabangg3 actor wrote "Feeling happy to announce that after eight years Rajjo and Chulbul Pandey are returning back" . Sonakshi also took social media and wrote "I am feeling happy to reunite with Salman again for Dabangg 3, I thanks Salman, and entire team of Dabangg having faith on me and making me part of Dabangg3.
Related Posts
Well-well it's going to be good news for Salman and Anushka fans who have watched their blockbuster hit "Sultan".
Well few days back we came across news that Salman is all set to be part of Sanjay Leela Bhansali's upcoming untitled project, and now there is buzz doing around the corner that Anushka is all set to collaborate with Sanjay Leela Bhansali.
Well if we go by above news it seems both Salman and Anushka are going to collaborate with SLB, well there are some reports doing around the corner that it was Sultan who recommended her name for SLB's upcoming project.
However no one has come forward and confirmed this news officially, however its confirmed that SLB is coming up with family entertainment which will go on floor next year, and may be release on Eve of Eid 2020.
Well if news is believed to be true than its going to be delight for fans of Sallu and Anushka.
Bollywood superstar Salman Khan who is right now busy with his most anticipated project "Bharat" Opposite Katrina Kaif has managed to grab first place in list of highest earning actor of Bollywood in Forbes magazine.
Recently a survey was conducted by Forbes Richest Indian celebrities magazine in which our own superstar Salman Khan manage to grab first place with earning of 253.23 crores in 2018. Bollywood actor Akshay Kumar managed to grab 3rd place.
According to sources it's happening 3rd time when actor has topped Forbes Richest Indian celebrities of 2018.
According to sources second spot was captured by Indian most happening cricket star Virat Kohli.
We believe after going through above news fans of Mr. Khan will be feeling delighted.
We congratulate Salam for grabing first place third time in row.
On work front actor is right now busy with his upcoming project Bharat.

Well from the very first day Salman Khan starrer "Bharat" came into existence, movie seems getting into trouble, well before movie got into trouble when leading actress Priyanka quit project, and later movie went into trouble for using Pakistani flag during the shoot in Punjab.
And now there are reports doing around the corner that actor got seriously injured during the shoot of flick in Ludhiana due to which he flew back to Mumbai, well some reports suggest actor got injured while doing workout.
According to sources actor always take some time off from his busy schedule for workout, according to sources while workout lifting heavy weight actor got sprain in his ribs which was unbearable, however after taking some painkiller actor felt comfortable. Well there were some reports doing around the corner that actor flew back to Mumbai due to his injury, well source revealed its routine visit actor usually  flew back to Mumbai on weekends to visit his family.
According to source while interacting with media Atul Agnihotri disclosed actor is doing well, he will continue shooting till 6th December, after completing Punjab schedule actor will move to new location.
Well few days back we came across news that Salman Khan's Bharat team create a Wagah Border set in Ludhiana, as team did not got permission to shoot on real location at Amritsar due to security reasons.
Well recently Salman Khan came forward and shared first glimpses of recreated Wagah Border set on social media Instgram.
According to sources "Bharat" team was supposed to shoot number of shoots at Wagah Border, as there were number of scenes in which actor supposed to cross border to enter Pakistan, due to ongoing tension between both countries it was not possible to shoot, therefore they decided to create Wagah Border set at Ludhiana in Ballowal Village.
well going through latest image of recreated you will get feel of real location, well it showcase hard work of "Bharat" team which managed to create look alike set in very short period of time.

OMG Salman starrer "Bharat" team create Wagah Border set in Ludhiana, yes you heard right it was done as crew member were unable to shoot at Wagah Border due to security reasons.
We all know "Bharat" is on full swing and it was disclosed that shooting of flick will also commence in Punjab. As crew member were supposed to shoot some crucial scenes at Wagah Border, however they were not given permission to do so, therefore taking into consideration that they will not be able to shoot at Wagah Border, they decided to create Wagah Border set at Ludhiana.
According to sources Salman and Katrina will be available in Ludhiana for eight day long shoot.
Well from the very first day movie came into existence its facing some problem, well recently PeeCee quit project putting Bharat team into hazard however it was Katrina who saved the project by making quick entry replacing Priyanka Chopra.
Well maker of flick once again proved whatever may come in way, he is going to complete project in time.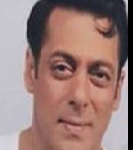 Well recently we came across news that no one is allowed to carry mobile on sets of Salman Khan's upcoming project "Bharat", this measure is taken so that nothing get leak before movie get wrapped up.
Well "Bharat" is in news from the very day when Priyanka Chopra quit project putting project in chaos, however Kartina Kaif played a role of savior when she immediately gave node to project.
Well movie is once again in news but this time it's due to some picture of Salman Khan looks from sets of flick getting viral on social media, picture that got viral online you can witness Salman in 70's look.
Well now question arises if everyone was restricted to carry mobile on movie set, than how come actors look got leaked, well we think we have to wait for sometime till someone come forward and reveal the truth behind how actors got leaked.
Upcoming project is inspired from Korean blockbuster hit "Ode To My Father".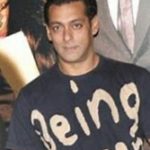 OMG despite changing title from loverati to Love Yatri, movie get stuck in legal trouble.
According to latest report FIR has been lodged against Salman Khan and entire team of Love Yatri at District court Muzaffarpur.
Recently district court passed an order giving direction to Mithanpur police station to register case against Love Yatri producer Salman and entire team of Love Yatri.
According to sources complainant was filled by Advocate Sudhir Kumar Ojha in his complaint he disclosed that title of flick and promos is hurting sentiments of Hindu, he further said promos of flick are full of indecent and full of vulgarity which will surely hurt Hindu sentiments.
Recently Salman changed title of flick considering controversy.
Advocate Sudhir Kumar Ojha thanked Court for registering case against Love Yatri team.
Love Yatri is all set to release on 5th October.

Well when it comes to Charity in Bollywood only one name comes in our mind is Being Human Salman Khan. Salman is kind of person who has helping nature, till date he has done number of charity works.
Recently actor inaugurated "Umang Centre" in Jaipur which work for welfare of special children by selling product made by special children's.
While interacting with media actor said "I am feeling happy that I am part of Umang from past many years, I feeling happy that Umang is growing rapidly over the year, Umang is committed  to work for special Children, I thanks Umang team for their outstanding work ".
According to sources actor celebrated 12 year long journey of Umang by cutting cake in "Umang Center. Actor was seen cutting and sharing cake with children and having great fun with them.
According to sources however Julia Vantur arrived with Salman but she did not become part of inauguration, reason is not confirmed.
According to sources actor promised that he will keep on supporting Umang in future.
Well when it comes to launching newcomers in Bollywood, only one name comes in our mind is of Being Human Salman Khan, well actor has introduced number newcomers to Bollywood cinema.
Few months back Salman introduced his brother-in-law Ayush Sharma to Bollywood, Ayush is making his Bollywood debut with Loveratri.
According to latest reports actor is all set to introduce another newcomer to Bollywood. According to sources actor is all set to introduce Mohnish Bhal's daughter and granddaughter of Bollywood versatile legendry actress Nuttan, Pranutan Bahl.
Reports further suggest she will be paired opposite Zaheer Iqbal who is also a newcomer who is son of Iqbal Ratnasi both Salman and Iqbal share great bonding from years when Zaheer was kid.
upcoming debut project of Pranutan Bahl will be directed by versatile filmmaker Nitin Kakkar and it will be produced by Salman Khans home production.
According to sources upcoming untitled project is going to be love story inspired from Hollywood flick.

Well we all know Katrina played a role of savior in upcoming project "Bharat" by giving node to project at last minute when Priyanka said no to project at last minute putting entire "Bharat" into dilemma.
Well from the very first day Katrina made her entry into "Bharat", her fans were eagerly waiting for the first look of actress, as how she will look in Bharat, well it seems wait is over as recently Salman Khan came forward took social media and shared first look of Katrina and himself from the sets of flick.
Going through first look one can witness immense chemistry between both as they are looking stunning and hot while performing romantic number.
In first look you can watch Salman looking hot in pathani suit with Katrina dressed in green saree, well for sure first look will make fans crazy, and they will feel eager to watch flick.
According to sources second schedule which took place in "Malta" is over, now crew member will shift to another location which is kept under wrap.
Its Ali Abbas Zafar third project with Salman and Katrina, they last worked together for "Tiger Zinda Hai". There on-screen chemistry received great applause from viewer and critics movie managed to become blockbuster hit.
Movie will release on eve of Eid next year.
advertisement
Subscribe Newsletter
Recent Posts
Tags