Gulshan Join Sooryavanshi Team
Well from past few days we are going through latest updates of Akshay Kumar starrer "Sooryanvanshi", actor has been posting clicks from sets of flick in which he is seen performing stunts on streets of Bangkok.
Well from the very first day making of "Sooryavanshi" came into existence readers were wondering who will be playing antagonist in upcoming project, we'll wait seems to be over as its none other than Bollywood Bad man Gulshan Grover who is going to ease villain role opposite Akki.
In upcoming project Gulshan is going to ease unique villain avatar with new looks.
According to source Gulushan has refused to disclose about his role, he was found praising Rohit Shetty he said I have worked with Rohit number of time what a great filmmaker he is, I am feeling happy that once again I am going to collaborate with Rohit.
Related Posts
Bollywood legendary actor villain Gulshan Grover after entertaining Indian and International  fans and viewers for decades is looking forward to entertain Nepali audiance.
Yes you heard according to Latest development actor has made his Nepali debut with "Man From Kathmandu" in this flick he is playing  lead protagonist. Upcoming debut project of Gulshan Grover is being  helmed by popular Nepali director Pema Dhondup and produced by Nakim Udin.
According to sources upcoming project will have star cast from Bollywood, Hollywood and local.
Official confirmation of upcoming project was confirmed by Bollywood actress Manisha Koirala who also belongs to Nepal and is good friend of Gulshan Grover,  she shared actors picture in social media  in which actor  is seen donning Nepali look with traditional attire.
Upcoming debut project of Gulshan Grover is going to release on 15th March.
So guys get ready to watch your favorite star in Nepali project.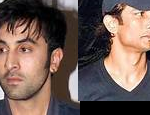 Well few days back we came across news that Bollywood Mr. Perfectionist Aamir Khan is all set with biopic based on life story of T-series founder Gulshan Kumar and for the same he will be collaborating with T-series owner Bhushan Kumar. However it was not reported who will be playing lead role.
Well recently it was recommended that Aamir is considering Ranbir Kapoor to play Gulshan Kumar, however latest reports suggest that Sushant Singh Rajput is being approached instead of Ranbir for "Magul", as Ranbir is going through busy schedule.
Well if we go by above reports situation seems fifty-fifty will it be Ranbir or Sushant, well both the stars have worked for biopic and they both have done full justice to biopic before, Sushant has worked for biopic based on Indian cricket legend Dhoni and Ranbir has worked for biopic based on Bollywood superstar Sanjay Dutt.
Well on work front Ranbir is right now busy shooting for "Brahmastra", after wrapping up this project he will start working for "Shamshera".
Well if we talk about Sushant he is busy with his ongoing Hindi remake of "Fault In Our Stars", after wrapping this project he will start working for Web-series.
We hope who ever sign project you will going to witness perfection.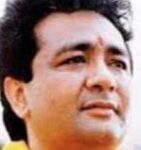 Good news for fans of Late Gulshan Kumar, as Bollywood actor turned producer Aamir Khan is all set to produce biopic based on T-Series head Gulshan Kumar.
As we all know Gulshan Kumar has introduced great talent to Bollywood, in terms of Singer, stars, composer and filmmaker.
According to sources Aamir is going to join hand with T-series to produce biopic based on life story of T-series Head  . As how from a juice vendor he managed to become music king.
According to sources right now script work is on and biopic will go on floor by the first month of 2019, and biopic will hit theaters by the end of 2019.
According to sources upcoming biopic will be directed by Shubash Kapoor. Biopic is titled Mogul.
advertisement
Subscribe Newsletter
Recent Posts
Tags