Ileana Become Victim Of Buzz Again
Recently we watched Ileana D'Cruz in Raid opposite Ajay Devgn. She really received great applause for her outstanding performance. These days she is becoming victim of rumors, few days back there was buzz doing around the corner that she got secretly married with her boyfriend  Andrew Kneebone.
Recently there is buzz doing around the corner that she is pregnant, due to these rumors she got to upset that she took social platform Instagram shared the post adding "#not pregnant".
According to report buzz of her pregnancy stared building when her boyfriend friend shared a picture of actress lying inside bath tub with caption "@Ileana_official having some sweet time alone, kind of".
Recently media asked Ileana about the marriage buzz to which she replied "It's exactly what you see. What's great about the social media, if there is no buzz. Well I think everyone has his or her personal life, therefore it's no ones duty to entry into some one's personal life.
Well we believe  being celebrity it's obvious one is most likely to become victim of buzz.
Related Posts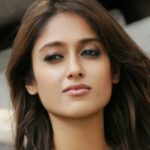 Bollywood actress Ileana D'cruz who recently made her comeback in Tollywood after impressing Bollywood fans, was unable to impress viewers, well she made he come back with Amar Akbar Anthony, however movie got flopped at box-office.
According to latest report recently Ileana made huge demand for performing item song, yes you heard right she asked for whopping amount which is 60 lacs.
According to report  Boyapati and Vinaya Vidheya Rama was shocked when Ileana asked for whopping amount to perform on special number.
According to sources contract was signed however after producer director asked about how much fees she will take for performing she said 60 lacs immediately maker canceled contract.
Well Ileana is great actress, we have watched her number of Bollywood projects, she always give her hundred percent.
Well we hope maker of upcoming project sign her for special number after negotiation.
From past one year there was buzz doing around the corner that bollywood actress Ileana D'Cruz tied knot with her alleged boyfriend Andrew Kneebone secretly, however Ileana dined any such report by adding no one has right to peep in her personal life.
Recently she came across personal questioning when she was attending event, during her interaction  she was asked same question to which she answered " I am happy, in a great space and happy with my career, on the other hand I have no lament when it comes to personal life, I like sharing my personal events with my fans on social media but to some instinct , I like living carefree life, I don't like living a life where one has to explain everything to people.
However her recent post has stunned everyone which she shared on Instagram, she shared a image of decorated Christmas tree with caption she mentioned Andrew as hubby adding "My favt time of the year #christmastime #happyholidays #home #love #family Photo by hubby @andrewkneebonephotography" well going through caption it means she made her mind for declaring her relationship publically.
If news is believed to be true than we congratulate actress and wish her a happy married life.
Maker of Baadshaho reveled secret adding Ileana was not his first choice for Maharani Gayatri Devi role, as first he approached Kareena Kapoor with script, how she showed interest in script but asked me to wait for some time, as she was planning a family, as she was not sure will she be able to be part of flick or not, then he approached Katrina Kaif for the same, anyhow she liked the script but due to busy schedule she was unable to finalize, then he approached Aishwarya Rai for the same anyhow she was also unable to give node to project.
Filmmaker further disclosed at last he approached Ileana D'Cruz and she finally said yes to project, well this is what we call destiny.
 Its happening first time when she is sharing screen with Ajay Devgn and she is going to ease a powerful role of Maharani Gaytri Devi.
Though we have not witnessed Ileana D'Cruz talking about family affairs, but recently she came forward and talked about her parents, as how great bounding she share with them.
While interacting with media actress disclosed " During her struggling period she did not had any ones support it was her mom and dad who came forward and encouraged her, they always told me keep on trying you never know when good opportunity comes across you" I thanks my parents for their support without their support it was not possible.
Recently actress become a judge in beauty contest, she disclosed it was her parents dream to watch her judging some reality show. She further disclosed after watching me judging contest my mother messaged me adding "I am feeling proud of you my big girl, you judged a contest.
While disclosing her interaction with media actress disclosed I thanks my mom for appreciating my work and encouraging me.
Bollywood actress Ileana D'Cruz is a kind of actress who never shy disclosing her relationship publically. Recently she posted pictures with her alleged Australian boyfriend Andrew Kneebone on social platform Instagram.
Recently during an event actress was asked by media was she looking forward to tie knot with her Australian boyfriend actress replied "I find it funny when any one ask me this kind of question. What's the big deal about marriage? I am happy. I am in great space. I am doing well in my career. And I am happy what I am. I think marriage is secondary. So I want to make it clear you don't need to be worry about. When I will make up my mind getting marry I will disclose it publically little suspense is also required, if I straightway disclose my future plans then why should be people interested in me anymore in term of gossips actress laughed and said.
Bollywood actress Ileana D'Cruz thanks her family for being supportive. While taking social platform actress thanked her family.
Recently Ileana posted on Instagram adding "However I am busy all time with my work staying away from my family, but I thanks them for being supportive, I have a amazing family. Number of time I feel sleeping for long hours because I feel relaxed. I thanks God for giving me lovely family, It's due to my family what I am today. They have always supported and encouraged me.
She further said she is lucky to have all the fame, job and loving family.
Right now actress is busy shooting for her upcoming flick "Badshaho" opposite Ajay Devgn and Emraan Hashmi. After completing shoot for "Badshaho" she will resume shooting for Anil Kapoor starrer "Mubarakan".
Actress received great applause from viewers and critics for her outstanding performance in Rustom.
Bollywood bold and daring actress Ileana D'Cruz has become talk of the town for her body positivity, yes you heard right recently Miss D'Cruz grabbed media headline after she was captured posing  in a bathtub for a portraits session clicked by photographer Andrew Kneebone.
Once again she is back with stunning pose, but this time with her boyfriend. She posted a portrait with caption "Shameless & I refuse to change"
Going through portrait you will witness Ileana clutching to Andrew's leg, with a smile on her face while he looks on annoyed. Going through her looks it seems she is showing her daring and boldness. We salute actress for her daring.
Right now she is busy with her upcoming project Mubarakan and Baadshaho. In Mubarakan she is sharing screen with Arjun Kumar and Anil Kapoor and in Baadshaho she is sharing screen with Ajay Devgn.

Bollywood actress Ileana D'Cruz is all set showcase her acting talent opposite Asia's most happening superstar Jackie Chan, yes we are talking about Illeana sharing screen with Jackie Chan.
According to reports before there was buzz doing around the corner that Katrina is being approached to share screen with Jackie, and now its being confirmed that Illeane is signed opposite Jackie Chan, and she is in Dubai to start shooting of flick "Kung Fu Yoga" movie is being directed by Stanley Tong same director who casted Malika Sherawat in Jackie Chain's Myth, in this flick she had short role to perform, but Illeana is going to play long role with heart throbbing stunts which are done under supervision of Jackie.
According to reports apart from Illeana bollywood actor Sonu Sood will also share screen, he is playing a role of main villain, so this is going to be time for testing nerves of two bollywood stars.
We wish Illeana and Sonu Good Luck for their international venture.
Few days back there was news doing around the corner that Illeana D'Cruz will be sharing screen with SRK in "Fan". However Ileana D'Cruz denies any such report.
According to reports Ileana refused any such news adding that she was never approached by "Fan" director Maneesh Sharma for lead role opposite SRK in "Fan" she further said she has no idea about "Fan" nor does she have any idea regarding script of "Fan". However she added if in future she gets any chance to share screen portraying significant role she will surely sign movie, but till date she has not been offered any role opposite SRK. She further adds it will be delight for her if she get chance to share screen with SRK in future.
Right Know Ileana is busy in promoting her upcoming flick "Happy Ending" opposite Saif Ali Khan other co-star of her flick are Govinda, Kalki Koechin and Ranvir Shorey, movie is all set release on 21st November.
Bollywood actress Ileana D'Cruz who was in news from past few months for dating with her Australian boyfriend Andrew Kneebone is all set to share screen with her boyfriend.
According to latest reports Illeana D'Cruz's boyfriend Andrew is all set to make his bollywood debut with Illena D'Cruz in "Happy Ending". According to sources Andrew will be seen sharing some of movie scene's with Illena.
According to sources Andrew used to drop Illena on sets of her movie, from there onward director of movie approached Andrew and offered him to share screen with Illena D'cruz, thereby without wasting any time Andrew gave nod to project. According to reports after Andrew gave nod to project, Illena started giving acting tips to her beau. It seems Illena is lucky girl that her boyfriend is sharing screen with her.
Apart from Illena and Andrew other co-stars of "Happy Ending" are Saif Ali Khan, Govinda, Preity Zinta and Kareena Kapoor, in this movie Priety Zinta is making her comeback after a gape of long period.
But it's not yet clear if this news is buzz or real, it will only come to light when director of movie will make official announcement.
advertisement
Subscribe Newsletter
Recent Posts
Tags