Imtiaz Taking Risk

Recently latest trailer of  most awaited project "Laila Majnu" was launched by Imtiaz Ali and Ekta Kapoor, during trailer launch all the crew member of flick were available.
While interacting with media Imtiaz was asked what he feels about his upcoming project "Laila Majnu", he replied his upcoming project is risky project in terms of love story.
He further disclosed making love story is not easy task one requires perfect ingredient to justify love story. He further disclosed his project don't have indispensable elements which make thriving romantic love story that can compete at the box-office, thus he feel it's going to be risky project of his entire career.
He further said taking into consideration that making of "Laila Majnu" is not easy task, I decided that I will only write script and engage another director for directing it so I collaborated with bollywood director Sajid Ali.
According to source upcoming project is entirely shoot in Kashmir and it will showcase love story of two lovers, as how they fight back for love crossing number of hurdles. Lead role will be played by Avinash Tiwary and Tripti Dimari.
Movie is all set to release on 7th September.
Related Posts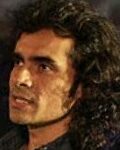 Guys get ready to witness Imtiaz Ali's upcoming true love story based  on Radha and Krishna.
According to sources upcoming project is dream project of Imtiaz, for this project actor has done great research and its still on it way.
It's happening first time when Mr. Ali is going to work on any epic. And for the same he is going to collaborate with Reliance Entertainment.
While interacting with media Filmmaker disclosed " His upcoming love story is based on Radha and Krishna, this project is very close to his  heart, from past few years he has done great research, once script get ready, than he will finalize star cast and project will go on floor.
According to sources considering sensitivity of project filmmakers is still on search as he don't want any controversy regarding project, he want to play fare game.
According to sources upcoming project is going to be big budget project, therefor his home production Window Seat Films LLP is going to collaborate with Reliance Entertainment.
We wish Imtiaz Ali Good Luck for his dream project.
Bollywood versatile filmmaker Imtiaz is collaborate with Ekta Kapoor for periodic story of Laila Majnu.
According to sources its happening first time when Imtiaz is going to collaborate with Ekta, upcoming project will based on classic love story with some extra ingredients.
Recently Ekta Kapoor took social platform Twitter and tweeted "Excited recreate the epic love story of Laila Majnu with master storyteller Imtiaz Ali".
Apart from tweet Ekta Kapoor also revealed poster with caption "Recreated, Re-imagined and Retold. Feeling happy to collaborate with most versatile filmmaker Imtiaz Ali, for bringing classic love story with extra ingredients. We are looking forward to release our upcoming epic love story on 4th May 2018.
Well if news is believed to be true than it's going to be delight for lovers and fans of both Imtiaz and Ekta to watch classic epic of Laila Majnu.
Bollywood filmmaker Imtiaz Ali who share great bonding with Ranbir Kapoor disclosed Ranbir is not flirt kind of guy, though he has become victim of it.
During his chat with Neha Dhupia's ongoing chat show #NoFilterWithNeha, during chat he was asked did he ever learnt flirting from someone who his close to him. Without any hesitation he immediately replied "Ranbir is a biggest disaster. As number of time he has become victim of flirtation.
He further disclosed actor is not flirt at all, though he tries but he never succeeds as he usually get nervous. I tell you one incident few years back we were in Delhi for shooting during this course of time he liked on girl, I told actor I will introduce you with that girl as I am familiar with her. Ranbir said please do it, after he said do it I straight way went to her and talked about something else, however actor was so nervous that started saying comeback and even pulled me back, than how come this kind of person who feels very nervous talking to girl can be a flirt.
advertisement
Subscribe Newsletter
Recent Posts
Tags