Is Really Aditya And Diva In Relationship
Well few months back Bollywood actor Aditya Roy Kapoor during a chat show Koffee With Karan  clarified about buzz that he is dating Model Diva Dhawan.
While interacting with Karan Johar actor said Diva is nice girl we know each other he is good friend of mine, we became friend after we met at fashion show few years back, and we also had dinner together at public place, due to which false stories started building.
Well few months back there was news doing around corner that Aditya and Diva are no more in relationship.
However latest development suggest that both Aditya and Diva reunited again and they are looking forward to take their relationship further. And there is buzz doing around the corner that they both have decided to tie knot next year.
Well news still seems to be buzz as nor Aditya or Diva has come forward and announced anything regarding their relationship and tying knot officially.
Related Posts

As we all know Ashique 2 fame Aditya Kapur never interect with his fans by social media, well it's going to be great news for fans as actor is looking forward to join social media soon.
Recently news of actor making his debut on social media was confirmed by Varun Dhawan. Actor recently posted on vedio clipping of Aditya confirming news of actor joining instagram in August 2019.
Video clipping that varun shared has caption written by, "Everyday one post I will do for you. I'll think nice jokes videos. I will poar nice videos. I will show what I am eating, where I am going, everything I will do for you."
Well according to sources actor don't like posting clicks and sharing vedio on social platform as he don't like people trolling which is common these days.
Well if news of Aditya Kapoor joining social media is believed to be true than its going to be delightful moment for his fans who were missing actor on social platform form very day actor made his debut in Bollywood.
Well we all know when it comes to relationship Bollywood actor Aditya Roy Kapoor has always seen running away from it due to his shy nature, even when he was linked with Ashique 2 co-star Shradha Kapoor.
Well actor never came forward and disclosed anything about his private life.
Well there is buzz doing around the corner that Aditya is dating with supermodel Diva Dhawan. And they have seen together number of time.
According to sources Diva is well-known model and she has walked ramp for Manish Malhotra, Tarun Tahilani and JJing, apart from this she has also walked for raising charity in New York.
She is citizen of USA, and she frequently visit India to meet Adi and for ramp walk.
Well if buzz is believed to be true than its going to be delight for his fans to hear about his new date.
Well from actors point of view it seems he want to keep his dating secret, he is not in mood to share it with his fans and media. Well it's obvious  everyone has a right of privacy.
While promoting their upcoming flick Aditya Roy Kapoor and Shraddha Kapoor revealed idea of live-in-relationship is ok, only if you are with right person.
According to reports Aditya and Shraddha during a promotion of the flick "OK Jannu" was asked by media about concept of their flick which is based on live-in-relationship. Actress said "I am open minded" to me live-in-relationship is good concept, however it is difficult for me because a reside with my family, on the other hand it also depends on if you get a partner with whom you feel it's comfortable having live-in-relationship, then I am open to it.
On the other hand Aditya also disclosed that he like live-in-relationship concept, though I have never been in live-in-relationship before, but I have same verdict as Shraddha said if you get right partner and you feel comfortable than its ok, however If my family feels not comfortable with this idea than I will not want to be in live-in-relationship.
Its happening second time when both Aditya and Shraddha coming together, before we saw them together in Ashiqui 2.
Bollywood actor Aditya Roy Kapur who portrayed a character of alcoholic singer in Ashiqui2 is all set to release his own music album.
While interacting with media actor said during his college days he has been part of music band which performed at St Cathedral for farewell party.
Actor further disclose he is not only good singer he is good guitarist too, and he is lyricist too he has written  over 40 songs. And right now I am looking forward to record my solo album which will be released in 2017, he further disclosed his album will contain English songs which are written by him. He further said he is all set for playback singing if he get good lyrics.
Well if news is believed to be true than its going to be delight for his fans to listen his singing talent.
We wish actor good luck for his singing venture.
Yash Raj Films are looking forward for a historical launch of their upcoming Ranveer and Vaani Kapoor starrer 'Befikre'.
Yes you heard right Aditya Chopra is looking forward to launch movie trailer in worlds most happening location in Paris, as we all know when we talk about Paris city reminds us for love, romance and affection, therefore keeping all aspects in mind Aditya has selected Eiffel Tower, for launching movie trailer.
According to reports Aditya has finalized 10th October for launching 'Befikre' trailer, its happening first time globally.
So guys get ready to host Befikre for creating history by launching movie trailer at Eiffel Tower, Worlds most happening place.
Yash Raj Films is going to collaborate with French authorities, for making a Befikre trailer launch a historical launch which will surely create a new standard for Global cinema.
In this flick Vaani Kapoor is making her bollywood debut opposite most happening bollywood hank Ranveer Singh. Now all eyes are set on Ranveer and Vani as viewers are eagerly waiting to watch their on-screen chemistry.
Few days back we came across news that Katrina and Ranbir break-up their long run affair, and know there is buzz doing around the corner that very close friend of Aamir and Katirna's co-star Aditya is trying to play a role of mediator.
According to reports Aditya is trying to make mutual contact between Kat and Ranbir, however Aditya is found spending lots of lots of time with Kat for promotion of their upcoming flick "Fitoor", on the other hand he is trying to sort ongoing problem between Katrina and Ranbir. Same thing did Ranbir when news of Aditya's break-up with Sharddha Kapoor got highlighted on internet.
Though it seems there is barely any way left for squaring off between Ranbir and Katrina at moment, but let's see which way the wind blows.
According to another report former love birds are trying to give cold shoulders to each other during the shooting of their upcoming flick Jagga Jasoos, however Katrina is not happy sharing vanity van with him.
Now question arise will Adity be able to make peace between them, for this we have to wait and watch for while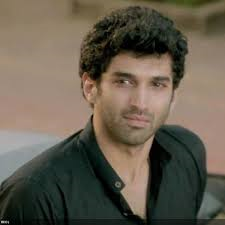 Bollywood Actor Aditya Kapur who gave back to back hits like Yeh Jawani Hai Deewani and Ashique 2 give all credit to his mother, he added my mother is my inspiration.
While interacting with media Aditya added that it was his mother who pushed him and encouraged him to become a part of Yeh Jawani Hai Deewani, he added without her support I would have not done YJHD.
In a recent event of IIFA award he  received best supporting actor award for Yeh Jawani Hai Deewani, after receiving award Aditya straight away went to omega showroom to purchase costly omega watch for her mother which he had planned during the nomination of best supported actor. As he wanted to make his win special for his mother.
According to reports Adity's mother is very well-known model apart from modeling she is a dance expert who teach dance. According to reports Aditya is very close to her mother, you can say he is momma's boy.
Releasing : 26th April 2013
Genre      : Musical Love Story
Producer  : Bhushan Kumar, Mukesh Bhatt
Director   : Mohit Suri
Star Cast : Adity Roy Kapoor, Shraddha Kapoor
Music      : Mithoon, Jeet Ganguly
This movie is musical love story in this movie Aditya Roy Kapoor is playing a role of Rahul Jaykar and Shraddha Kapoor is playing role of Arohi Shirke, this movie take you through a musical journey of 2 lovers and they both go through love and hate, and in this movie you will see number of twists and instability occurring in their lives.
advertisement
Subscribe Newsletter
Recent Posts
Tags