Is Really Deepika And Ranbir To Collaborate Again
Buzz of Deepika Padukone and Ranbir Kapoor collaborating again for upcoming untitled project started building when they were spotted together outside house of Bollywood director producer Luv Ranjan recently.
According to reports in upcoming project Ajay Devgn is also going to share screen space with Ranbir before they worked together in Rajneeti which was also a Luv Ranjan's project
Before, we have watched Deepika and Ranbir's outstanding chemistry in Tamasha, Bachna Ae Haseen and Yeh Jawaani Hai Deewani.
According to sources upcoming project is going to be mega project which will be made on huge budget and it will go on floor by the end of next year.
Well this news still seemed to buzz as no one has come forward officially and announce about upcoming collaboration and project.
If news is believed to be true than its going to be delight for their fans to watch their collaboration after long time.
.
Related Posts
As we all know Ranveer Singh is all set with biopic based on Indian Cricket team wining first cricket world cup in 83.
Best thing about upcoming project is Ranveer Singh easing role of Legendry cricketer Kapil dev and Deepika easing role of Romi Devi wife of legendry cricketer Kapil Dev.
Recently Deepika came forward and opened about her role in "83".
While interacting with media actress said Romi Devi is such an intelligent, Knowledgeable, supportable and full of humor. Easing a role of Romi Devi is great experience, Romi Devi has played important role in Kapil sir's success. I am feeling happy that I got a chance to ease role of Romi Devi. I am putting my hundred percent to justify Romi Devi's role.
Recently actress wrapped up her latest biopic titled "Chhapak" based on real incident of acid attack victim.
Well all are aware of Deepika Padukone's upcoming biopic based on real life story of Acid attack victim Laxmi Aggarwal. Recently first look of Deepika's Laxmi AgarwaL avatar got released by filmmaker and actress.
Actress first look from upcoming project Chhapaak will surely make you stun, as actress seen full justifying looks of Laxmi AgarwaL, well full credit goes to make up artist who has given her look justifying character he is going to play.
Recently Deepika took social platform twitter and posted  first look of herself from sets of flick with tweet "A character that will stay with me forever…#Malti Shoot begins today!#Chhapaak Releasing-10th January, 2020."
Upcoming project is based on acid attack survivor Laxmi AgarwaL. It's happening first time when Deepika is playing challenging role.
Upcoming project is created by Bollywood versatile filmmaker Meghna Gulzar.
We wish actress Good luck for her upcoming project.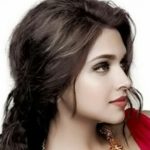 Bollywood versatile actress Deepika Padukone give special gift to fans on her birthday.
According to sources on her birthday actress launched her website.
Deepika Padukone took social platform instagram and wrote " something exciting is coming up". Well her statement made her fans curious and excited what she is coming up with.
After few hours she again took instagram and shared what she is coming up with " Guys get ready to surf "Here's presenting my website- www.deepikapadukone.com (link in bio) Love, Deepika"
According to sources Deepika's recently revealed website will have all information regarding her acting journey and modeling as has how she managed to become Bollywood super star and model crossing hurdles.
So guys what you are waiting click on link given in article and go through life journey of actress, we hope fans are going to have great time surfing site.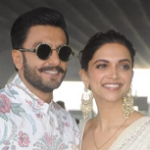 Recently we witness Ranveer Singh and Deepika tying knot in Italy which included two different ceremonies on 14th and 15th November.
Well recently both Ranveer and Deepika returned back to Mumbai from Lake Como resort Italy and headed toward Bengulur for reception party which will take place on 21st November. Both the stars were captured in camera by paparazzi on Mumbai airport, well pictures which got viral online you can witness Deepika in Anarkali suit and Ranveer caring  printed Nehru Jacket, well despite carrying simple makeup couple is looking cool and stunning.
Both the stars were seen having good time at airport while waving hands toward their fans. They both were looking cute couple with great smile on their face.
According to sources after concluding reception for family and friends in Bengaluru both stars will move back to Mumbai for second reception party which they have organized for Bollywood celebrities, friends and family.

Well good news for Deepika and Ranveer fans who were eagerly looking forward to witness Deepika and Ranveer tying knot, well recently news of wedding date came forward which is going to be 13th November, however before it was disclosed that they will tie-knot on 20th November.
According to sources wedding will take place at prescribed venue which is going to me Lake Como in Italy. According to sources couple is going to invite only family member and close friends, according to sources it's going to be five day ceremony which will be held according to Indian rituals.
However couple was in relationship from past few years, news of couple tying knot in November was confirmed after great success of "Padmavat".
From the very first day news of Deepika and Ranveer tying Knot came into existence, Ranveer disclosed that its going to be private affair, therefore media will be restricted to enter venue and guest will not be allowed to carry their mobiles.
Well if news of wedding date shifting from 20th November to 13th  November is believed to be true than its going to delight for fans who are eagerly waiting to watch them as wife and husband.
Good news for Deepika Padukone fans as she became Global Beauty of 2018. well recently actress was nominated for Global Beauty Star in an Elle Beauty Awards 2018 event.
According to sources Deepika is on cloud 9 as recently she received Global Beauty Star award in Elle Beauty Award 2018. During an event she was looking hot and stunning in silver gown specially designed by India's best dress designers Gauri and Nainkika.
On work front recently she received title of bollywood first actress to enter 300 crore club, for her outstanding performance in Padmavat. She received positive reviews from critics and viewers for justifying role of Rani Padmini.
On work front actress is all set with biopic which will be based acid attack victim Laxmi Agarwal, apart from biopic she is working on number of brand endorsement.
According to latest reports Deepika is going to tie knot with Ranveer Singh on 10th November 2018.
We congratulate actress for receiving Global Beauty Star Award.

Padmavati fame Deepika Padukone is making her come back with Biopic which will be based on acid attack survivor Laxmi Agarwal.
According to sources actress will be easing role of Laxmi Agarwal, apart from playing lead role actress is also going to produce the project.
Well in the beginning of this year we came across news that Meghna Gulzar is looking forward to direct a project which will be based on life story of acid attack survivor Laxmi Agarwal for the same she is working on script and searching for leading lady who will ease role of Laxmi, well recently she came forward and confirmed news of making of project.
Acid attack incident took place in Delhi in 2005 when Laxmi was only 15 years old, she was attacked by man when she objected his bad intention.
Laxmi stood strong against acid attacker and moved petition in Supreme Court stating that sale and purchase of acid should come under control of  central and state government, and she also pleaded to pass order to Parliament to make hard law against acid attacker and to make prosecution easier, so that acid attacker could be convicted in short period.
According to sources movie will go on floor next year in first week of February.
.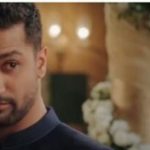 Recently one video of Deepika and Vicky Kaushal got viral on social media, viral video is creating excitement among fans and viewers.
According to sources viral video is their latest endorsement video done for Goibibo.
Well some of us may not be aware of fact that Vicky Kaushal was supposed to share screen with Deepika in Padamavat, however later Shahid replaced him, as Deepika refused to share screen with him. Well going through latest video of endorsement one can predict if they both share screen they will definitely become perfect on-screen pairing and create magic.
Vicky Kaushal received great applause for his outstanding performance in Sanju, actor recently appeared in Abhishek Bachchan starer Manmarziya. Actor is all set with his upcoming project URI
On work front Deepika is all set with Sapna Didi, Rana and Sahir Ludhianvi.
Well we hope in future we get chance to watch Vicky and Deepika together on big screen.

Good news for Deepika Padukone's fans who were eagerly waiting to watch her in next series of xXx, in third installment we watched her opposite Vin Diesel, she eased role of Serena Unger.
According to sources maker of xXx franchise is looking forward to work with Deepika once again in fourth series.
We all know Deepika manage to become international star overnight with her outstanding performance in xXx : Return Of Xander Cage.
During the promotion of "xXx" : Return of Xander Cage" last year Vin Diesel visited India and during promotion event he promised that he will come back soon with Deepika in next series too.
According to sources Deepika doing next series of "xXx" was confirmed by maker of flick, when one of twitter user re-tweeted on post of filmmaker DJ Caruso  "Is Deepika going to be part of next project" DJ Caruso replied off course she is going to be part of our next project"
According to sources script is on its way, as soon it get ready, DJ Caruso will announce star cast, title of flick and shooting date.
As we all know Deepika Padukone and Ranveer is going to tie knot on 20th November. Wedding will take place at Lake Como Italy.
Few days back we went through news that Wedding is going to be private affair, for the same only family and friends are invited. And no one will be allowed to carry mobile inside the Venue. As actor don't want any guest click secret affair and post it on social media. However actor said after Wedding program will be over he himself will share images with fans on social media.
According to latest development few days before marriage Ranveer along with his family will visit Deepika's home where grand Puja will take place.
According to sources Deepika's parents are organizing a special program in which family rituals will be performed, including Nandi Puja.
Well guys wait is over as officiall news of Deepika and Ranveer's marriage.
advertisement
Subscribe Newsletter
Recent Posts
Tags