Kamal Hassan's Vishvroopam 2 Trailer Is Out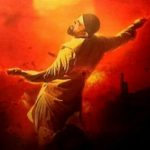 Recently most awaited,  anticipated and controversial  project of South superstar star Kamal Hassan "Vishvaroopam 2" trailer was revealed today.
According to sources Hindi version trailer was launched by Mr Perfectionist Aamir Khan today, and Telugu version was launched by Shruti Hassan and Jr NTR.
While interacting with media during trailer launch Kamal Hassan said " Very soon we will be releasing flick as we have sought out all the controversies and  problem due to which our project got late, we are feeling happy to announce that very soon you will get chance to watch Vishvaroopam 2.
Recently while launching trailer Aamir Khan said Dear Kamal Sir, congratulations to you and to the entire crew members  of Vishwaroop 2 ! Wishing you all the very best. Love and respect always.
According to sources upcoming sequel is going to be political spy thriller.
Vishvaroopam 2 is all set to release on 10 August.
Related Posts
OMG superstar Kamal Haasan had a narrow escape, according to sources on Saturday night actor was in dilemma when he was caught in fire incident which broke in his apartment at Alwarpet.
According to sources Alwarpet and his staff came forward to rescue actor from flames. On the other hand actor ensured that no one gets injured rescuing him, apart from actor been inhaled some smoke from the fire making actor suffocated.
Taking social platform actor tweeted "Thanks to my staff for showing concern, they rescued me from horrible fire incident, Lungs full of smoke, I climbed down from the third floor, I am fine, No one hurt in this incident.  Goodnight.
After actors tweet his fans came forward and showed their concern toward actor by tweeting prayers and blessing. Actor came forward and thanked his fans for their prayers and blessing.
We wish actor good luck for surviving a horrible fire incident.
advertisement
Subscribe Newsletter
Recent Posts
Tags