Katrina All Set With Book On Her Life story
Bollywood actress Katrina Kaif is looking forward to write her biography of her life story, however she is considering to keep her personal life away from her biography. She is going to write about her childhood life and about visiting different countries like Japan, Belgium and London.
According to sources actress is looking forward to publish book on her life story, for the same she has engaged a publication house for working on her biography, and it will begin very soon. Book will be named Barbie Dream. She is first ever actress of India on whom Barbie Doll model is created.
According to sources apart from her childhood life she will also disclosed how after having setback due to selection of wrong flick like Boom, she became cautious about selecting scripts.
However her fans will not be able to go through personal life and event, but its for sure her biography will play motivational role.
Related Posts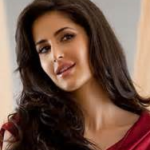 Well few days back we came across news that Katrina quit Remo D'souza upcoming dance project Street Dancer some reporte suggested actress quit upcoming dance project due to known availability of dates, some reports suggested she quit the project as she believed she looks older to Varun Dhawan, however recently exact reason came into light why she quit "Street Dancer".
According to sources real reason why she  quit "Street Dancer" came forward  as her sister Isabelle khaif is all set with dance project "Time To Dance" which is scheduled to release on same date when Street Dancer is going to release , taking into consideration that her flick might have some adverse effect on her sister's project she opted to quit Street Dancer. Well this is what we call affection towards family.
Well what ever would be the reason, it's for sure that  she has quit Street Dancer.

Recently one picture of Katrina Kaif is doing around the corner in which she is seen walking with help of stick, according to sources picture which got viral online, is clicked during the screening of Ranveer starrer Gully Boy, according to sources despite injury actress was witnessed at special screening of Gully Boy with filmmaker Ali Abbas Zafar.
According to sources Katrina received foot injury while performing stunt on sets of her upcoming project "Bharat", due to which shooting of Bharat has got stranded for while.
According to sources Katrina is going through great pain due to her injury, according to sources doctor has advised actress to stay away from action for few days.
According to sources Salman starrer "Bharat" is going to wrap up soon, right now last schedule of flick is going on in Mumbai.
In upcoming project Kat is sharing screen space with Salman, Jackie Shroff, Nora Fatehi, Disha Patani, Sunil Grover and Tabu.
Movie will get release on Eve of Eid.

Well we all know Katrina played a role saviour for Salman starrer "Bharat" by giving node to project at last minute when Priyanka quite the project by giving some personal reason, due to which movie might have got delayed.
Few days back we came across news that Katrina is all set to Join "Bharat" team in Malta.
Recently actress posted her latest click from Malta and confirmed that she has joined Bharat team on the other hand click is creating confusion among fans and viewers as click was only caption "Malta", as fans are unable to understand is click posted from sets of flick, as if it is how she will look in "Bharat".
 In click you can witness actress with open hair without any makeup.
Well we think we have to wait for some time till she post a picture with caption first look or from sets of "Bharat".
Apart from "Bharat" she is also busy with her ongoing projects "Zero" and "Thugs Of Hindostan".
As we all know few days back Katrina replaced Priyanka Chopra in most awaited project of Salman Khan, yes we are talking about "Bharat".
According to latest development Katrina Kaif is all set to join Salman Khan on sets of flick, according to  report Salman is already in Malta for the first schedule of flick from past one month, reports suggest that Katrina Kaif will be joining crew members of "Bharat" at Malta.
Well Katrina played a role of savior by giving node to "Bharat", at last minute when Priyanka quit project giving personal reason at last minute.
Both the stars were last seen together  in Tiger Zinda Hai.
Other co-stars of this flick are Tabu, Disha Patani, Sunil Grover. Katrina along Nora Fatehi is going to play Latin role.
Shooting of flick will commence in local and international location like Malta and Abu Dhabi, Punjab and Delhi.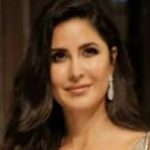 Well we all know Katrina replaced Priyanka Chopra in Salman Khan's most awaited project "Bharat".
Well some reports suggest that actress sudden entry has given relief to "Bharat" team, as Priyanka walked out of project promptly. Well promptly Katrina saved project from getting stranded.
Well recently while interacting with media Kat was asked how she is feeling after signing  "Bharat". She disclosed before giving node to project I went through script, and it touched my heart, and I immediately said yes to project.
Well Katrina will begun her shooting schedule very soon by the mid of August 2018.
She further said becoming part of Ali Abbas Zafer and Salman's project is delightful moment for me as before I woked in two projects with Ali Abbas Zafar.
Well fans will be feeling excited to watch Salman and Kat's on-screen chemistry.
Few days back we came across news that Bollywood turned international actress Priyanka has quit upcoming Salman Khan starrer project "Bharat" due to some personal reason, and we also came across tweet in which filmmaker Ali Abbas Zafar said he is happy for Priyanka's decision of quitting "Bharat" at early stage.
Well from the very day Priyanka quit "Bharat", number of speculation started building as who will replace her, well number of names came into consideration, some reports suggest Deepika will replace Priyanka, some reports suggest that maker is looking forward to sign Jacqueline opposite Salman , well if we go by latest reports it suggest that Katrina was approached by filmmaker and she has said yes to  project.
Well if news of Katrina giving signing "Bharat" is true than its going to be delight for her and Salman's fans to watch them together once again before they worked together in Tiger Zinda Hai.
According to sources shooting of "Bharat" will start at scheduled time.
Well fans of Priyanka and Katrina are feeling excited to watch both stars together on Silver screen, and here they both are set to make their entry with Salman Khan starer "Bharat".
Well from the very first day making of "Bharat" came into existence we have not heard about Katrina Kaif's entry, well we think they kept her entry under wrap for surprising viewers.
Well now all eyes will be on her role, as what kind of role she will be playing, will she be doing any dance number or cameo. Well we think we have to wait for sometime till filmmaker come forward and reveal her role. However there is buzz doing around the corner that she will be doing small but powerful role.
Well after going through above news, it's going to be delight full moment for Katrina fans to watch her in "Bharat".

Well we know number of Bollywood celebrities who are indulge in betterment of society, we have watched number of celebrities working for betterment of women, and however we have never heard about Katrina Kaif's social cause.
Recently actress came forward and talked about women improvement. Recently actress attended an event encouraging education for girl child. She was found talking about empowerment of women while interacting with audience she disclosed "we are required to think about what we are doing about women in our society. She further disclosed she has become more aware about fact what we are doing for the betterment of women. Lately I have become more conscious about this, do we support our colleagues, well I always try to support a women who is around me at my best, I always motivate women to stand on their feet and become educated.
Well we salute actress for motivating women to become educated and stand on their feats.
Katrina Kaif has great year ahead as she has number of projects in her hand like Zero opposite SRK and Thugs Of Hindostan opposite Aamir.
If we go by latest development it suggest that Kabir Khan is looking keen to sign Kat for his upcoming wed-series, however some reports suggest that Kat is going to be part of web-series is just a rumor not more than that.
Sources engaged with Kabir disclosed he is right now looking forward to start working on his first ever original digital series in collaboration with Amazone Prime Zone titled "The Forgotten Army" which is going to be based on true story based on Subhash Chandra Bose's Indian National Army.
Well after going through above news Katirna Kaif's fans might feel dishearten that she is not going to be part of Kabir's web-series. However officially maker has not come forward about the buzz, well we think we have to wait for sometime till Kabir come forward and announce officially.
Omg Katrina kaifs latest swag is out. Yes we are talking about first song of her upcoming peoject song titled Swag Se Karenge Sabka Swagat from her upcoming project "Tiger Zinda Hai" opposite Salman Khan.
Recently maker of Tiger Zinda Hai released first peppy number. Katrina also took social platform tweeter and shared her first look from the song.
Apart from song video one more picture appeared on social media in which you can witness both Kat and Sallu showcasing there swag. Picture which actress shared is from dance number in which she is seen shaking leg with other dancers captioned with "Who runs the world…..Swag se karenge Sabka Swagat….coming sooooooooon.
Its going to be delight for her fans to watch first peppy number from her upcoming most awaited project Tiger Zinda Hai.
She is sharing screen with Salman after gap of long period.
advertisement
Subscribe Newsletter
Recent Posts
Tags