Kunal Kemmu's Lootcase Release Get Delayed
Bad news for Kunal Kemmu fans who were eagerly waiting to watch his upcoming comedy project "Lootcase" this coming Friday, well maker of flick has shifted release date, new date is still to announce, on the other hand reason behind shifting released date is also under wrap.
Well before movie was all set to clash with Priyanka Chopra's come back project "Sky Is Pink".
Recently fox star studios came forward and confirmed about delaying release of upcoming project , Fox star studio took social platform twitter and tweeted Yeh bag ka raaz khulega, par abhi nahi! Itni bhi kya jaldi hai? Iss bag mein zaroor kuch kaala hai!. #Lootcase is coming in theatres near you at a later date!@kunalkemmu @raogajraj @RasikaDugal @RanvirShorey @rajoosworld #VijayRaaz @saregamaglobal #SodaFilmsIndia.
In upcoming project Kunal Kemmu is sharing screen space with Rasika Dugal, Ranvir Shorey, Vijay Raaz etc.
Related Posts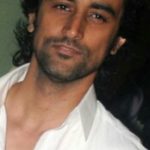 We have witnessed number of Bollywood stars coming forward lending helping hand to victims of natural calamity that struck Kerala, as these days due to heavy rainfall Kerala is hit by flood.
Recently Bollywood actor Kunal Kapoor came forward and raised 1.2 crore fund, under his on going crowd funding platform Ketto.
Kunal Kapoor while interacting with media said "I am feeling happy that people from all field are coming forward to lend helping hand to Kerala flood victims, I salute Indian Army for rescue work they are doing in Kerala, I thanks number of NGO's for coming forward to rescue and rehabilitate people affected with flood by providing them food and medicine.
Actor further appeal people to come forward and donate money so that medicine and food be provided to flood Victims in time.
We salute actor for raising funds to help Kerala flood victims.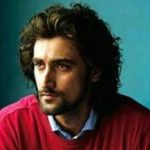 Bollywood actor Kunal Kapoor who is famous for script selection, as he actor always select script very carefully, this is the reason we have watched him in few projects only.
Recently Kunal  signed a flick titled "Noblemen" which is inspired from popular play of Shakespeare titled " Merchant of Venice" and it's going to be directed by Vandana Kataria.
According to sources upcoming project will showcase story of a renowned boarding school, where a 15 year old teenager boy is found grappling with his adolescent years making going tough.
In Noblemen Kunal is easing a role of drama teacher. Shooting flick took place in Mussorie a hill station famous for boarding school.
Other co-stars of this flick are Ali Haji, Muskaan Jaferi, Hardik Thakkar, Mohommad Ali Mir and Shaan Grover.
It's going to be delight for his fans to watch actor in teenager looks in Noblemen.
Bollywood actor Kunal to ease character of Lawyer Politician Ram Jethmalani. Biopic will be produced by Kunal in collaboration with his wife Soha Ali Khan and Ronnie Screwala.
While interacting with media Kunal disclosed making movie on life story of veteran Lawyer turned politician is great responsibility. Actor further disclosed however its not sure about how much will be able to show about life story, but its for sure that upcoming project will have cinematic adaption, in my mind this project was going on from past few years, I am feeling happy that time has come to showcase life story of veteran Lawyer turned Politician Ram Jethmalani.
Actor further told that we are intended to bring real fact in front of viewers, therefore now its all responsibility on our shoulders to create real biopic.
Well if news is believed to be true than its obvious that its going to be hardship for the actor to give justice to the biopic, we wish actor Good Luck.
OMG Kunal Kapoor in never before avatar in upcoming flick Veeram. Actor has gone under body transformation for his role in flick.
These days body transformation has become common among bollywood stars, number of bollywood actor are going through body transformation without taking help of body double, they are doing so to give full justice to their prescribed character.
New still of Kunal Kapoor's Veeram is out; going through this you will see actors transformation. Before we have watched him in lean body in number of flicks but this time you will watch him in muscular form.
Apart from transformation actor has taken special training in martial art form, which he is going to showcase in Veeram.
Hindi version of Veeram will be released by the end of March, and real Malayalam version will be released on 24th February. Movie is being directed by Jayaraj a National Award Director.
There are number of actors in Bollywood who are fascinated with Martial Art, actor Kunal Kapoor is one of them. He started martial art few years back, however he was out of touch from many years, till he signed Veeram.
According to reports in Veeram you will watch Kunal showcasing his martial art tactic for this actor is going through hard training. For this actor came across marital  art school run by   family of ninja warrior  Japan which is about 400 years old. They run  martial art school named Jidaa which teach ninjutsu dojos in Japan.
However actor went to Tokyo on vacation to learn basics of ninjutsu dojos. While interacting with media Kunal disclosed he is great fan of Japanese culture, in his child hood days is used to read Manga Comics watch Japanese movies.
Actors further disclosed without any second thought I went on vaction to Japan and I got myself enrolled, during my training I learnt movments, weapons training and learnt meditative technique which is known as Ku.
So Guys get ready to watch your favorite actor in action in upcoming project Veeram.

Bollywood actor Kunal Kapoor who is easing a character of warrior Chandu Chekarvar in his upcoming flick Veeram in Trivandrum got injured while performing sword fight sequence.
According to reports Kunal Kapoor has got hurt his forearm during the fight sequence, it all happened when he was performing sword fighting sequence where he was required to fight with sword. Due to his forearm injury shooting of movie is being stopped for while as doctors has advised the actor to take some bed rest.
Veerna is an adaption of Shakespeare's most happening novel Macbeth, it has come forward that for giving full justice to his character Kunal has taken special training of martial art from professionals, as he wants no stone unturned.
Getting injured on sets of movie is becoming common these days as most of the actor don't go for body double, as they want to test the nerves.

Kunal Kapoor once again on rescue front, actor is trying to raise funds for Chennai victims through his online funding platform Ketto.
Before also he has raised Rs. 1 crore funds for Nepal earth quick victims, apart from raising funds for Nepal actor has also raised 30 Lakh fund for Kashmir Flood victims.
According to sources Kunal is making sure that fund he is going to raise for Chennai Victims goes in safe hand for this actor is personally visiting affected places for monitoring damage, actor is showing personal interest in strategizing right plan for the wellbeing of flood victims.
According to reports actor has managed to raise Rs. 80 lakh for rehabilitation of flood victim in Chennai, it has also come forward that actor is heading toward Chennai to help rebuilding houses for Chennai victims.
While interacting with media Kunal said being celebrity it is our duty to contribute for the wellbeing of our society, this is what I am trying to do.
We salute Kunal for his efforts toward society.
advertisement
Subscribe Newsletter
Recent Posts
Tags