ManushI Become Victim Of Troll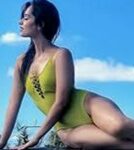 Well troll has become common practice these days. Number of time we have watched celebrities becoming victim of troll for their looks and clothes.
This time its Miss World and Bollywood newcomer newcomer Manushi Chillar who became victim of troll and criticism.
She was trolled after she posted her image from holiday destination where she was injoying beach side, she was trolled for posting bikini image.
Well troller usually take help of fake ID's to give bad remake, as they are not in verge of using real i'd, as they are cowards.
We don't understand stand where we are going, who are we to interfere in any one personal what he or she ware, she has made India proud by winning 2017 Miss World Pegent, we should have respect for her, and you are posting rude comments. Isn't it bad gesture.
Related Posts
No related posts found!
advertisement
Subscribe Newsletter
Recent Posts
Tags