Mika Had A Great Retief After FWICE Lift Ban

Well recently we came across news that FWICE has banned Bollywood singer Mika Singh to work in Industry, and they also issued notice adding who ever will work with him will be banned in industry, well it all happened when he did wedding event in Karachi despite great tension was building between India and Pakistan after Article 370 was abolished in Jammu & Kashmir.
Well according to latest development FWICE has revoked ban after Mika Singh came forward apologized adding that his performance in Karachi at a time when there was tension between India and Pakistan was very high due to abolishing  Article 370 was merely a coincidence.
Recently singer took social platform twitter and shared latest development among his fans he tweeted " I am very grateful and thankful to the @fwice #fwice to understand my perspective hearing me out and supporting me .Thank you to the entire #media fraternity for letting me express my perspective .Thanks to @Divine_T for the unconditional support always #divinetouch".
In further tweet he tweeted "Hey guys I'm very happy to announce that After meeting the #FWICE officials They have revoked the ban . I'm grateful to all .. Jai hind …
Well we hope after going through above news fans of singer will feeling happy.
Related Posts
Well few days back  one video of Bollywood actor Savi Sidhu got viral in which he was seen talking about struggling days which forced him to work as security guard.
Recently Bollywood play back singer turned producer Mika went through vedio of Savi Sidhu, after which he offered him a role for his upcoming project Aadat, apart from it he has offered him regular job at his office.
While interacting with media Savi disclosed that he recently received a call, he was bit confused as he thought it was not Mika's call it was prank call. However after he realised it was not prank call it was real one he felt excited, Mika straight away asked me to join his group . Next day he send car with driver which drove me to his house where Mika offered me cloths,food and offered me job.
According to sources Mika has asked writer of his upcoming project Aadat to right special role for Savi in his upcoming project Aadat which is on last stage.
Apart from singer number of Bollywood celebrities has come forward to help him.
We wish good luck to Savi for his new beginning.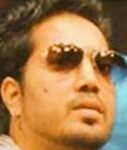 Bollywood controversial singer Mika Singh stuck  in great trouble, yes you heard right he is in great trouble as he is  detained in UAE for sexual misconduct.
According to sources Mika Singh was detained by UAE after Brazilian girl came forward and lodged complainant against singer for harassing her by sending her unseemly images.
According to sources after girls compliant Mika was immediately taken into custody by Muraqqabaat police station and later he was shiffted to Abu Dhabi Jail.
According to sources actor was arrested early morning around 3 am when he was in bar and later he was released on bail.
According to sources he will be produced before a court tomorrow, which will decide singers faith.
Well if news is believed to be true than it seems singer has stuck himself in big trouble which might have negtive aspect on her career.
We have seen Mika and Shaan singing talent as they are fabulous bollywood singers and have great fan following, but right now it's time to showcase their hidden talent of acting, as they both are making their acting debut in Balwinder Singh Famous Ho Gaya, which is full of comedy.
While interacting with media Mika said, the movie is not on Govinda's tag line, but we are sure that audience will surely laugh on our foolhardy behavior. Though we are not so competent as any other bollywood comedian, but being singer we have a sense of rhythm and timing said Shaan, he further said we are going on footstep of Kishore Kumar as our idol. Answer to question what made you to try your hands in acting, he answered I received number of acting offers in past few years but due to being uncomfortable with acting I did not accept the proposal, as now I am in my forties, I have less singing proposals therefore I selected to go for acting.
Another best thing about Balwinder Singh Famous Ho Gaya is this movie is produced by Mika Singh itself. While movie has a odd title, both actors are silent about who plays the lead role. "All we can hope is that there are number of characters in movie trying to prove that they are Balwinder Singh just to grasp a share in property added Mika Singh.  
To see your favorite singers Mika and Shaan's bone shaking comedy watch movie today at your nearest theater.
advertisement
Subscribe Newsletter
Recent Posts
Tags