Nawazuddin To Play Romantic Character
Bollywood versatile actor Nawazuddin who is in news for his outstanding performance in Thackeray biopic based on Balasahib Thackeray, well biopic has managed to  become super duper hit is all set to play romantic  role in upcoming project Bole Chudiyan.
According to sources for upcoming project  Nawazuddin is  once again going to collaborate with filmmaker Rakesh Bhatia and Kiran Bhatia. Before they collaborated for Motichoor Chaknachoor.
Well while interacting with media actor disclosed for becoming versatile actor you need to play challenging role and that's what I am doing from past few years, as I believe it's verstality that make you super star.
According to sources maker of upcoming project has not yet finalized lead actress who will play love interest of actor in upcoming project.
According to sources filmmaker told once he finalize star cast of flick he will start working on project.
Related Posts
OMG Nawazuddin turns rapper, yes you hard actor is all set to sing rap song first time titled Swaggy Chudiyan in his upcoming project "Bole Chudiyan".
While interacting with media filmmaker disclosed when I told Nawazuddin Siddiqui would he like to sing rap, well actor felt cautious, however after going through lyrics and rehearsal with Kumaar and composer he felt excited and positive and showed his keenness to record his first ever rap song.
Well when it comes to acting actor has proved number of time that he can justify any character he is given, and now he is going to prove his singing talent, well recently we have watched Ranveer Singh doing rap, and now its Nawazuddin's chance to rap.
According to report rap that actor is going to sing has a Rajasthani touch.
Well if news is believed to be true than its going to be delightful moment for his fans to watch actors new talent.
In upcoming project actor is sharing screen space with Tamannah Bhatia, Anurag Kashyap and Kabir Duhan Singh.
Wow Nawazuddin Siddiqui turns international star, yes you heard right according to sources actor is all set to work in International project "No Land's Man" this project will be directed and co-produced by Mostofa Sarwar Farooki who is renowned filmmaker of Bangladesh film industry.
According to sources upcoming project will be made in English Language, upcoming project will show case story of South Asian man and Australia girl staying in US, movie will be full of tragedy, odd and fun.
According to sources shooting of upcoming project will start by the end of 2019.
While interacting with media actor disclosed "After going through script i was too impressed that i gave node to project, I am feeling happy that I am getting chance to showcase my acting talent on International level".
Well if news of Nawazuddin Siddiqui making international debut with "No Lands Man" is true than it's going to be delightful moment for his fans international fans".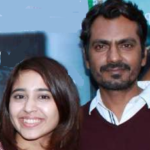 Bollywood versatile actor Nawazuddin Siddiqui is again collaborating with Haraamkhor co-star Shweta Tripathi and Radhika Apte. However "Haraamkhor" did not manage to make it to blockbuster despite this both Nawazuddin and Shweta received great applause from viewers and critics for their outstanding performance.
According to sources this time three of them are collaborating for crime thriller titled "Raat Akeli Hai", according to sources movie is set in backdrop of Kanpur, Uttar Pradesh.
According to sources while interacting with media actor disclosed he is feeling happy that he going to share screen space with Shweta and Radhika Apte once again, he further said Shweta and Radhika are outstanding performers and hard working stars. I have shared screen space with Radhika in Badlapur, Manjhi – The Mountain Man and Sacred Games.
On work front Shweta recently completed her south project "Mehandi Circus", which is her South debut project.
Though Nawazuddin might be enjoying great success, but  past is bringing some trouble in actor's life. Few days back actor released book of his life story, however actor has withdrawn the book due to recoil from his ex including bollywood actress Niharika Singh who is part of his last flick.
According latest development his ex girlfriend Sunita Rajwar has sent legal notice to actor.
According to reports actor descried Sunita as his first love in his book, due to which Sunita got upset and sent legal notice to actor demanding compensation of 2 crore for defaming her and also asked actor to come forward and apologies for spoiling her image.
While interacting with media Sunita said "She is going to take legal action against Nawazuddin for spoling her image, however he said he has withdrawn his book, but still his book is in circulation.
Few days back she took social platform Facebook in which she posted that reason Nawaz has described behind his break up is entirely wrong.
If you go by latest flick of Nawazuddin Siddiquie its for sure that one will remember most popular character of seventies "Babumoshai" played by superstar Amitabh Bachchan in Rajesh Khanna starrer Anand.
Though today's generation might not be aware of Amitabh's character Babumoshai played in Anand. But who ever have watched flick might remember the character.
According to reports maker of Babumoshai Bandookbaaz has paid tribute to popular flick Anand by using all the songs flick as background score, maker used radio for playing background score.
Fillmaker while interacting with media disclosed that we got movie title from Anand, and thereby in return we used all the songs of flick as background score, thereby we gave our thanks to Anand in our own way.
 Movie is being produced by Kiran Shyam Shroff and Ashmith Kunder, and directed by Kushan Nandy movie got released last week.
Nawazuddin is feeling high as his upcoming flick Babumoshai Bandookbaaz is receiving great response prior to its release. Fans are getting crazy as releasing date of movie is coming near. Recently maker of flick releases one more song "Aye Saiyan" and this song has manage to make place at top of the chartbuster.
Nawazuddin once again showcased his dedication , according to reports while shooting sequence for one song actor received injury, according to report actor received injury on his hand while shooting the song.
According to report actor received deep cut, but despite his injury he kept on shooting, however maker of flick realized that actor has injured his hand, but he went for panic when he noticed blood coming out of actors hand.
According to source when maker of flick asked actor that he requires medication, actor refused and asked maker to give him break so that he can go to his room and take nap. However Kushan forced the actor and called doctor, later actor was given local  anesthesia as his injury required some stitches.
Movie is all set to release on 25th August, 2017.
OMG Nawazuddin get hot with Bidita, yes you heard right recently filmmaker of upcoming flick Babumoshai Bandookbaaz released first song of flick "Barfani" but song is not icy its hot.
Its happening first time when Nawazuddin is doing this kind of act in any flick, as you will watch actor doing lip lock in song which increased temperature of Luckhnow in soaring heat.
Its for sure after going through this song audience is going to feel heat. Song is being composed by Gaurav Gaurav Dagaonkar and delivered by Armaan Malik.
Before we have watched Nawazuddin shaking leg with Tiger in Munna Michael, and now lip locking with Bidita in Babumoshai Bandookbaaz. Well it seem actor don't want to leave any criteria he want to master all. Well we think its important for actor to master all criteria to become finest actor.
Movie is being produced by Kiran Shyam Shroff and Ashmith Kunder, and  directed by Kushan Nandy movie is all set release  on 25th August, 2017.
As we all are well aware of the fact that Nawazuddin Siddiqui is coming up in new avatar in upcoming flick "Babumoshai Bandkookbaaz.
Recently new trailer of "Babumoshai Bandkookbaaz" got released, going through trailer you will feel jagged work of genius with realistic dialogues, and acting vividness with high voltage drama shot in Uttar Pradesh.
Trailer of flick hints Nawazuddin easing a negative role of a person who kills on contract character named Babu who is passionate about guns, girls and style.
According to reports movie showcase story of gang rivalry, however story takes ugly turn when one of Babu's biggest fans Banka comes out to be his biggest rival. As they both get a contract of killing 3 individuals, and taking rivalry into competition they set to play a game, whoever kills more, will take place on number one contract killer, however parallel game is being played to which Babu is not aware.
Other-co stars of this flick are Divya Dutta, Bidita Bag, Murli Sharma, Jatin Goswami, Shraddha Das, Anil George, Jeetu Shivhare and Bhagwan Tiwari. Movie is being directed by Kushan Nandy.
Movie is going to release on 25th August.
Bollywood versatile actor Nawazuddin disclosed a secret, when he was a kid he always used to dance in number of wedding for collecting money.
While interacting with media actor disclosed, though he is not good in dancing, but when he was kid he used to dance in wedding with his friends for collecting money. We used to collect money that people used to throw on groom. While dancing we used to collect about 2 to 3 Rs which was enough for us during that era.
Nawazuddin further disclosed as I am not good at dancing, therefore I always stay away from dancing , anyhow it was director Sabbir Khan and Tiger who convinced me to sign "Munna Michael". I thanks Shroff for helping me in Dance. Though I told them i am not comfortable in dancing.
Actor further diclosed during shooting of flick actor realised if one accept he can do anything, he can do anything, like i accepted to dance and I did. So guys get ready to watch me dancing.
Movie is all set to release on 21st July.
From the very first day Nawazuddin Siddiqui has made his debut as bollywood star, he has become versatile actor, actor received great applause from audience for his outstanding performance in flicks like Bajrangi Bhaijaan, Manjhi : The Mountain Man. Once again actor is all set to showcase his versatility with upcoming flicks Babumoshi Bandookhbaaz, Munna Michael and Manto.
However going through his latest look in upcoming Sridevi starrer Mom you will get stunned as in this flick Nawazuddin is going to ease role of semi-bald, spectacled man.
While interacting with media actor disclosed we worked about 15 days to finalize looks for mom. Normally filmmaker work first on character and then he works on looks, but for Mom it was opposite, we used to work on looks for about 3 hours daily it took 15 days to finalize look. As filmmaker Ravi Udyawar was very keen about the looks rather than character.
advertisement
Subscribe Newsletter
Recent Posts
Tags