Nora Fatehi To Test Her Acting Skill
Nora Fatehi who made her Bollywood debut with horror flick Roar in 2014, is all set to share screen with John Abraham in upcoming project "Batla House", Nora is Indian-Maroccan Diva. Recently she appeared in Satyameva Jayate and did iconic number "Dilbar" which has managed to make place as top chartbuster song of the year.
Recently Nora Fatehi appeared in John Abaraham's Satyameva Jayate in which she did dance moves on iconic number "Dilbar". But this time she is all set to act in upcoming project "Batla House". According sources for the same she is undergoing special workshops organized by filmmaker Nikhil so that she understands Hindi diction and body language and justify role which she is going to portray.
In upcoming project John is easing a role of ACP Sanjeev Kumar Yadav.
Upcoming project is all set to release on August 15th 2019.
Related Posts
From past few months there was buzz doing around the corner that maker of upcoming project based on dance titled "Street Dancer" has signed Katrina Kaif opposite Varun Dhawan.
Well according to latest development filmmaker has dropped Katrina Kaif due to her busy schedule, and now filmmaker has signed Bollywood hot and happening actress Nora Fatehi.
According to in upcoming project  Nora is going to share screen space with Shradha Kapoor however their role is kept under wrap.
Well we all know Nora is great dancer and Shradha is also good dancer we hope both the actress get equal opportunity to showcase their dancing talent.
Well officially no one has come forward and officially announced about star cast it seems we have to wait for sometime till filmmaker of flick or star cast come forward and reveal entire star cast of flick.
Bollywood diva and dancing sensation Nora Fatehi is once again set to raise temperature with her hot moves in John Abraham's upcoming project "Satyamev Jayeta".
Before Nora has done special dance number in John Abraham's "Rocky Handsome".
According to sources she is going to perform on remake of blockbuster song Dilbar in upcoming project "Satyamev Jayate".
While interacting with media Nohra said "I have done 10 days rehearsal for blockbuster song, well it is important while performing on blockbuster song that you justify it, in original Susmita Sen performed beautiful, I hope that I will be able to match her dance performance. I am feeling happy and thankful to entire team of flick for having faith in me and giving me chance to show my dancing talent.
According to sources new song has been given Arabic touch, as she will be doing belly dance.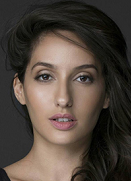 From the very first day Nora Fatehi an Moroccan-Canadian actress and diva made her entry into bollywood, she has won number of hearts by her dancing and acting skill.
Nora has millions of fans globally on social media. And she has become popular ad model, her recently released "My Birthday Song" has received great applause from viewers and critics for outstanding performance in lead role.
She has managed to become well-known face of TV commercials in very short span. Right now she is endorsing number of product as brand ambassador. Recently she has been signed to endorse skincare products for that she has replaced bollywood popular actress Taapsee Pannu and Rakulpreet Singh.
According to report Nora has become new brand ambassador of skincare product overtaking Tapasee and Rakulpreet.
According to latest development Nora will commence working for all the skincare commercials.
advertisement
Subscribe Newsletter
Recent Posts
Tags