Radhika Madan Is Lucky Charm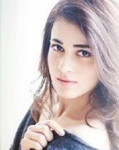 Bagging project of renowned filmmaker  is not easy task for any newcomer, however upcoming actress Radhika Madan was too lucky to become part of National Award Winning director Vishal Bhardwaj upcoming project "Churriyaan".
Some of may not be aware of the fact that Radhika belongs to non-flick family, she does not have backup of any bollywood celebrity. Well it sure that she has some caliber that she has managed her to sign project with Vishal Bharwaj.
According to sources filmmaker took audition of about 60 girls, out of which Radhika was one to be selected isn't she lucky charm.
According to sources upcoming project is going to be comedy-drama, and it revolve around two sisters. In this flick Radhika is going to share screen with non-other than Sanya Malhotra.
According to sources Vishal was found praising Madan adding she is outstanding artist.
Related Posts
Bollywood versatile actress Radhika Apte recently received Vogue digital disruptor award for her acting journey in which she has portrayed different avatars and every time she proved her versatility.
According to sources actor got nominated for Vogue Digital Disruptor Award in award function that took place in Mumbai.
While interacting with media actress said "I thanks viewers and fans for appreciating my acting talent, and I feeling happy that I received Vogue Digital Disruptor Award".
Radhika Apte has not only managed to impress Bollywood cinema, she has also managed to make her mark on digital platform web-series with her outstanding performance.
Recently she received great applause from viewers and fans for her outstanding performance in her latest projects Andhadhun and Bazaar.
Radhika has proved again and again she can play any kind of role she is given and that too with perfection.
Bollywood actress Radhika Apte had very busy year, as she worked in number of projects, we watched her in "PadMan", and she has also worked in Netflix series like Gohul, Lust Stories and Sacred Games.
While interacting with media Radhika disclosed despite having very busy year, I am still not feeling satisfied as I want to do more work, this year I have done number of movies and worked in Netflix series.
Recently actress received great applause for her outstanding performance in "Padman" opposite Akshay Kumar.
While interacting with media Radhika said "Web-series is good platform for mini-series you can watch series online which is great idea, this is a platform where one can showcase his versatility. Recently my mini web-series "Ghoul" got released on digital platform, it was great experience working in horror project, in future I will love to work in more Web-series. Apart from web-series I am looking forward to work in flicks full of action and romance.
Well Radhika Apte has learned how to capture eyes of fans and viewers, from past few months she is in news for her bold avatar, recently she raised eyebrows with her hot ramp walk, and now she is in news for posting hot images on social media Instagram.
While going through recent pictures of Radhika on Instagram you will witness actress having fun on pool wearing Tommy Hilfiger Swimsuit range raising temperature, she is looking so hot in swimsuit.
She shared image with caption "summer morning dips seems to be the routine."
Well going through her latest image you will witness actress fit and stunning figure, which might become inspiration to her fans.
Few days back we have also watched her having fun on Goa beach taking some time off from her busy schedule.
On work front she has always delivered her hundred percent and received positive reviews from critics and fans. She has managed to become versatile actress with her hard work and dedication.
Bollywood most happening versatile and hot sensation Radhika Apte   set ramp on fire on Saturday night. Yes you heard actress did ramp walking  for the first time and that to for India's most happening fashion designer Manish Malhotra.
According to sources show took place in actress hometown Pune, where she did ramp walk first time  and that too for Manish Malhotra.
As Radhika walked on ramp first time and that too in her hometown, she was seen excited and happy.
According to sources actress was looking so stunning that she made everyone stand on the feet, and everyone was found hooting for her.
On work front she has always received great applause from viewers and critics for her outstanding performance.
Right now actress is busy with her upcoming projects Baazaar and Sriram Raghav apart from these project she will be working in Sacred Games opposite Ayushmann Khurrrana.
Radhika Apte who is known for versatility in Bollywood have hand full of projects like Padman, Bazar and Netflix series Scared Games.
Recently she surprised everyone with her stunning looks in GQ fashion show that took place Sunday evening. She did ramp walk for Shantanu and Nikhil, she stunned everyone with her mustard tunic with grey waist and trousers.
She was looking stunning and hot, her makeup was so impress that she was looking hot and adorable.
The main attraction of her looks was dual nose gadgets concluding nose pin and nose ring. And her hair cut absolutely facilitating her dress giving perfect match.
She was in her usual look of bold and smart nature. She grabbed everyone's eyes at the GQ fashion night.
She received great applause from participants and viewer at the fashion show.
Right now she is busy with her upcoming bollywood comitments.
As we all are aware of the fact that Radhika Apte is part of Akshay kumar starrer Padman. Though we were not aware of Radhika's character, recently actor came forward and disclosed about her role in flick.
She disclosed that she is going ease a character of Akshay's wife, though Akshay's character is main part of flick, but I am easing character of his wife which is important character, it does not matter how big role you get to play, its important what kind of role you are portraying.
According to latest reports in Padman you will watch Akshay having affair with Sonam Kapoor after he get married with Apte, so it's clear movie will revolve around three characters.
Though movie is based on real time story of Padman Shri Arunachalam Muruganagtham, but you will get chance to watch love triangle too.
Movie is being directed by R Balki.
When it comes to Bollywood newcomer's for versatility in bollywood cinema, one name comes in everyone's mind is that of Radhika Apte, she is first bollywood newcomer to work in different language flick such Hindi, Bengali, Tamil, Telugu, Malayalam, Marathi, English languages, due to which she has managed to capture heart of audience.
While interacting with media she disclosed "These days maker of flick's look forward releasing their flicks in different languages, as number of filmmaker are getting engaged with regional cinema. She further said if in future she get chance to work in regional cinema she will be obliged".
While concluding her interaction with media she said "According to me Regional cinema is giving tough fight to Hindi Cinema".
Right now she is busy working with her upcoming project "Bazaar"opposite Saif Ali Khan and she will also be seen opposite Akshay Kumar in Padman
When it comes to bold act, only one name comes in every bodies mind is of Radhika Apte, recently talking about her bold acts she said anything related to human body turns out to be great problem in India, as India is country that is very much ashamed of sexuality and physicality and is not only discussion topic in country. Menstruation is also a  main discussion topic, she said I am feeling happy that I am handling this issue in my upcoming flick "Padman".
She further said "Padman" will showcase true story of Murugananthan who come forward and invent affordable sanitary napkin when he saw his wife coping with mesnstrual hygiene.
According to Radhika her flick will help overcome hesitation on natural process that woman face throughout her life.
In this flick she is sharing screen with Akshay Kumar and Sonam Kapoor, movie is written and produced by Twinkle Khanna and directed by director R Balki.
Radhika Apte has proved number of time that when it comes to acting she is a phenomenal actress, this time she is coming up with Akshay Kumar's "PadMan" which is going to be direct by R.Balki. In this flick she is going to ease a character of Akshay's wife.
While interacting with media Radhika disclosed about her upcoming project PadMan she said " Shooting of flick will commence by the second week of March. In this flick audience will watch actors speaking pure Hindi therefore I am taking special classes of Hindi so that I can give full justice to my character, I am also taking some reading with Akshay and Sonam, as this movie is based on real life story, therefore I am sticking to my character and going through script thoroughly.
According to sources flick is based on true story of Padma Shri Arunachalam. Who introduced a machine that made sanitary pads at low cost.
Well it seem movie is having a challenging script, we hope Radhika will give her hundred percent and prove her acting caliber once again.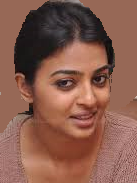 Bollywood actress Radhika Apte got upset when media person asked her about her nude scenes in "Prached" that got leaked.
When media person asked Radhika about her leaked erotic, she replied "Sorry, you are asking silly question, people like you create controversies, you came across the clip and shared it with people, this created controversy, she said during the special event organized by Swatch watches.
Few days back some erotic scenes of Radhika got viral on internet, which created big controversy, on the other hand maker of Prached disclosed that flick is much more then scenes, as movie has special message for our society.
Radhika is bold actress she never shy from sharing her views, Rather than staying calm regarding leaked scenes, she said in her all interviews that first watch movie than make any decision movie has much more to give than leaked erotic scene.
She further disclosed being artist, it's her duty to give full justice to her role, I have no guilt what I did in Prached, it was requirement of script and i did so.
advertisement
Subscribe Newsletter
Recent Posts
Tags