Ranbir Impressed With Gauri's Interior Store
As we all are well aware of the fact that SRK's wife Gauri Khan recently opened her new store named "Gauri Khan Store" this store fulfill requirement of interior design lovers.
According to reports recently bollywood actro Ranbir Kapoor gave visit to Gauri Khan's interior store. According to reports actor was so impressed with interior store that he ordered some items for his home.
On the other hand actor also discussed about placing interior items in his house.
According to sources Gauri Khan got so impressed with Ranbir that she recently posted video on social platform with caption "This one is a must watch … honest and so true … hahaha .. thank you … Ranbir"
You can watch actor saying "So I collaborated with Gauri on my house, I know her talent and I have been witness to how she designs the space and makes it her home, at the same time the style proportion, the glamour quotient, everything is very high. However its my first time that I have visited her store she has good collection of interior stuff which she has collected from different countries. This is first interior store in India in which you get almost everything regarding interior which some of you may have dreamed or. So don't forget to give you visit to Gauri Khan Store.
Related Posts
OMG Ranbir Kapoor who is right now enjoying great success of "Sanju", revealed shocking truth of his life, how he examined drugs in his life.
In his shocking statement actor revealed "During my college time I have tried drugs and indulged into bad practice. However very soon I realized my life will be ruined if a continued taking drugs.
Well we salute actress courage of revealing about his drug experiment. Well we believed his experiment has helped actor in making of Sanju for justifying Sanjay Dutt's role.
On work front actor has number of projects in his hand including "Brahmastra" opposite Alia Bhatt, he is also doing Shamsher with Sanjay Dutt and Jhanvi Kaooor, last but not the least he is doing Luv Ranjan's upcoming project.
We wish actor good luck for his future projects.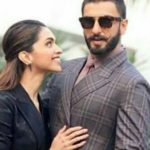 Rumoured couple Ranbir Singh and Deepika Padukone are in news for their ongoing relationship from past few years, however once again they are in news for getting married  by the end of this year.
If we go by latest report it suggest that Ranbir and Deepika is going to have private ceremony, where media will be restricted to enter, and after marriage reception party will be organized for family and friends in Mumbai and Bangalore.
According to latest development after marriage couple will be residing with Ranbir's family in his two floor apartment situated in khar.
According to sources renovation work is going in actors apartment which consist of two floors, renovation is going under Deepika's supervision, as Ranbir is busy with shooting of his ongoing projects Gully Boy and Simmba.
However Deepika has not disclosed about her upcoming commitments after her last release Padmaavat.
In Simmba Ranbir is going to share screen with Sara Ali Khan.
OMG Ranbir Kapoor received toe injury, yes you heard right actor got his toe injured while playing friendly  football.
Some of us may not be aware of the fact that actor is great fan of football, when ever he get opourtunity to play football actor gives his hundred percent.
Recently football match was organized in which actor got his toe injured after injury actor was immediately shifted to hospital where doctor diagnosed tendon injury in his right toe.
However doctor advised actor to take bedrest. But due to his dedicated nature he kept injury aside and went to Goa to complete his on going commitments.
Right now actor is looking forward for the release of his most awaited and anticipated biopic Sanju.
Well actor has once again proved his dedication and hard work by not taking rest but  continuing his work.

Great news for Ranbir fans as actor is once again in relationship, but this time with Bollywoods adorable and versatile actress Alia Bhatt.
According to sources buzz is doing around the corner that both Ranbir Kapoor and Alia are in relationship, however relationship buzz got strong when Ranbir Kapoors sister Riddhima gifted special bracelet to actress, according to sources bracelet gifted by Ridhimma is equipped with big emerald stone in center encircled with micro diamonds. Recently actress shared same picture with her fans on social platform.
According to sources recently Ranbir was asked about his ongoing relationship with Alia during press conference of upcoming biopic Sanju to which actor replied " It's just beginning, I don't want to discuss anything about it. I hope it requires space so that it can flourish.
Few days back Alia was asked who is her first crush, she disclosed she had crush on Ranbir from very day she made her Bollywood debut.
Well going through comments of both the stars it seems something is cooking between them, well we think we have to wait for sometime till clear picture come infront.

According to report Ranbir Kapoor looking forward to walk on ramp for his designer friend Manish Malhotra at Mijyan 2018, but due to ongoing ill health of both the stars show got deferred.
According to sources Ranbir Kapoor has been detected with Typhoid due to which doctors have asked actor take some time off from work and take some bed rest.
According to report Typhoid will have adverse effect on his upcoming project "Bramhastra" as for the same actor was going through special diet to get perfect physic.
According to sources now actor will have to go through strict diet menu organized by medical experts, this means he will have to stay away from body building diet and weight training, and that's going to have adverse effect on his upcoming project.
We wish actor a good health and quick recovery.
As we all know Ranbir is easing a character of Sanjay Dutt in upcoming biopic which will showcase life story of Sanju Baba, recently shooting of biopic got wrapped up.
For upcoming biopic Ranbir has gone through great transformation to justify the character, for which he gained some weight, for this he went on special diet regime.
Recently maker of flick with lead stars Ranbir and Sonam celebrated the wrap up of the flick, recently entire team along with star cast was witnessed have party bash.
The party that took place on last day of shot, all the members of project were found wearing T-shirts with tag line "Dutt's The Way", well going through tag line its seems its not tag line its movie title.
Well till date maker has not disclosed movie title, we hope the tag line written on T-shirt is title of flick.
We all are well aware of the fact that Rajkumar Hirani is coming up with biopic based on Sanjay Dutts life events.
Recently audience got surprised and stunned after going through latest images of Ranbir Kapoor that got leaked from the sets of flick.
According to reports latest looks of actor has created excitement among viewers and his look has become talk of the town.
According to reports fans are getting to crazy that they have started creating poster of flick in their on style.
It is going to be delight for Ranbir fans to watch actor in never before avatar. As we all know for upcoming biopic actor has gone through transformation to justify the character. According to source actor has left know stone unturned to justify character from body language to body transformation.
Actor has impressed viewers so much that his fans are creating poster of their own, portraying actors looks.
However Ranbir Singh starrer "Befikre" lacked to impress audieance and critics, but one of movie song "Nashe Si Chadh Gayi" has managed to become party anthem, this song is first ever song of bollywood cinema that has managed to get 300 million views on social media YouTube.
Recently Ranbir showed his happeness by posting his achievement on internet adding "Unprecedented !!!!! beyond my own imagination! Thank you for the love! @yrf #300MillionViewsOnNasheSi"
Well song has proved that Indian music still didn't lost his charm, still it as at number one. This fabulous number was composed by Vishal-Shekhar and song was sung bollywood most happening singer Arijit Singh and  Caralisa Monteiro. Song was pen down by Jaideep Sahni and was choreographed by Vaibhavi Merchant.
We hope after going through this news song will reach new heights.
However Bollywood have given such hit number in 70's and 80's during that time Kishore Kumar, Lata and Mohamadrafi gave number of party songs which created history, and there after gap of such a long period we have got "Nashe Si Chadh Gayi" which has created history in Bollywood music with getting 300 million views.
From past few days we are going through rumors about Ranbir Kapoor and Mahira Khan's love affair. There have been buzz doing around the corner that Ranbir after break up with Katrina has started dating with Pakistani actress Mahira Khan.
However buzz seems to be true as recently some pictures of both stars got highlighted on social platform confirming their ongoing love affair.
Leaked images of both the stars are doing around the corner from past few days. In recent leaked images you can watch both the love birds smoking together. According to reports it all started when they both came across each other in a recent event that took place in Dubai.
Well now all eyes are on actor would he come forward and disclose his ongoing love affair or not, or it comes out be a good friendship only.
Well after getting reviews on their viral images actor came forward rescuing Mahir adding. "I've come to know Mahira in a personally from last few months. I like her attitude she is grounded actress I respect her lot for her achievements It is very unfair the way people are judging her and talking about her. I request please don't miss judge she is not that kind of women, please speak positive about her.
Warning Smoking and Drinking is injurious to Health, Stay Away from Smoking.
OMG Jagga is not happy with working of Filmmaker Anurag Basu, yes you heard right Ranbir is not happy with Anurag Basu.
As we all know it took merely three years for the making of Jagga Jasoos, due to number of controversies. Due to number of controversies movie created excitement among viewer, and viewer were getting eager to watch the flick for number of reasons. However movie did not managed to impress audience and critics and got flopped at the box-office.
According to reports actor was feeling so low that he came forward and confessed that he knew it that it will happen as movie got delayed for three years due to mismanaging of filmmaker.
Ranbir further confessed working with Anurag second time was bad experience, he is not organized maker, he is not systematic , he don't have right script and no schedule. He is kind of filmmaker who cancel 40 days schedule on very third day, because he feel script is not doing well, same thing happened when I was shooting for Barfi, however I was supposed to play intense and serious character in flick. After working for few days he come and said it's not working movie is getting serious, lets change the script and make it comedy. However that movie became hit, so let's forget it. What I feel is due to his irresponsible work Jagga Jasoos got flopped.
Well we think Ranbir has a reason of getting upset, as he has also invested money in flick.
advertisement
Subscribe Newsletter
Recent Posts
Tags