Rhea Chakraborty Making Her Entry Into Bollywood
Rhea Chakraborty  a new comer is going to test his luck in bollywood. Rhea Charkraborty  made her entry into the TVS scooty Teen Diva Show in 2009 after that she gave an interview at MTV Delhi where she was asked to stay back and give audition for a VJ spot at that time she was selected as the youngest VJ for MTV at that time she was only 18 years old. She has hosted number of MTV shows such as Pepsi MTV Wassup and Gone in 60 seconds, Fantastic Five, TicTac College Beat Teacher's Aquanoon Party and so on.
Today at the age of 20 she is making her way into bollywood. She is playing lead role of college hottie in movie Mere Dad Ki Maruti in this movie she will be seen opposite Saleem movie directed by Ashima Chibber though this movie is all set against a loud Punjabi wedding which happens in Chandigarh, though picture isn't all rosy. Before she worked in Telgu Film Tuneega Tuneega which was directed by M.S. Raju in this movie she acted opposite Sumanth Ashwin and this movie was released in 2012. Which was dubbed latter, though her acting was not very much appreciated?  Now it's her time to show her caliber in Hindi Cinema and win the heart of audience.
Rhea Chakraborty Making Her Entry Into Bollywood

,
Related Posts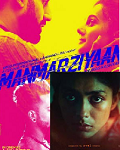 Another Bollywood box-office clash is on way, yes we are talking about Manmarziyaan and Love Sonia releasing on same date.
Recently trailer of both the movies got released and both the trailer got huge reviews and received positive reviews.
Well if we talk about Abhishek Bachchan starrer Manmarziyaan its storyline somehow resembles to block buster hit "Hum Dil De Chuke Sanam", however you will witness some fresh ingredients as in this flick Abhishek Bachchan is easing a role of Sardar Ji first time and Vicky Kaushal easing role of Romeo.
Well if we talk about Love Sonia it features number of versatile actors like Manoj Bajpayee, Rajkummar Rao, Freida Pinto and Demi Moore, on the other hand movie contains social message on Human Trafficking.
Well apart from this two projects there are seven more project which are releasing on same day they are Mitron, Lupt, Falsafa , Turning Point, Kathor,22 Days and Hotel Milan however this are small budget project, but still it can affect opening of Manmarziyaan and Love Sonia.
Rhea Chakraborty Making Her Entry Into Bollywood

,
Biopic is been latest trend of Bollywood from past few years, there are number of Bollywood celebrities who wants to ease a role of their favorite legendry celebrity.
Bollywood actress Deepika wants to do biopic of Indian Athlete PT Usha, Kriti Sanon wants to ease character of legendry actress Madhubala, Taapsee wants to ease role of Sania Mirza and Varun Dhawan wants to ease role of his idol Govinda.
According to survey it has come forward that bollywood actress Kriti Sanon can give full justice to Madhubala's character, Deepika having a sports background can give full justice to PT Usha's character, Varun being good dancer and follower of Govinda can give full justice to Govinda's character, Taapsee Panu a sports lover can give full justice to Sania's character.
But we have to wait and watch for some time to see who will play who, as for writing biopic script great research is required, as biopic don't work on fictions.
Rhea Chakraborty Making Her Entry Into Bollywood

,
Bollywood actress Deepika padukone received great success in bollywood as her two back to back movies Yeh Jawani Hai Deewani and Chennai Express did marvelous job at the box office.
Due to great success she received identification in south movies too as she received a huge amount of Rs. 3 Crore for two day shoot for movie Kochadaiiyaan. This movie is directed by Soundarya Rajiinikant daughter of south superstar Rajinikanth.  In this movie Rajinikanth will be playing 3 different roles and deepika will be playing lead role. This movie is going to be made in 3 D format and music of this movie is composed by A R Rahman. On the other hand this movie will be dubbed in different languages.
According to director of movie though the role of Deepika is huge, but with the help of latest technique shooting of her role was completed in two days only.
The releasing date of this movie is scheduled for 12th December 2013
Rhea Chakraborty Making Her Entry Into Bollywood

,
Preity Zinta from bollywood to cricket and know again trying her faith in bollywood with her debut production venture Ishkq In Paris which is going to  hit the theater next year.
According to sources film is getting delayed due to number of reasons but the thirty seven year old bollywood actress is very much positive about her film release.
According to sources Preity Zinta debut production ventured movie Ishka In Paris will be released in 2013. Preity Zinta Disclosed that she got delayed finishing of her movie due to falling sick of my director of film director. Thought it seems great Preity Zinta tweeted.
According to sources Veer-Zaara star is also playing leading role in Ishkq In Paris opposite newcomer Rhehan Malliek. Ishkq In Paris is directed by Prem Soni and it also feature French Actress Isabelle Adjani.
Preinty Zinta further said that some time we have no control on life and destiny. She said she believes that everything happens for the reason. She said Ishkq In Paris is very special to her.
Rhea Chakraborty Making Her Entry Into Bollywood

,
Bollywood Actress Priyanka Chopra and Parineeti Chopra are very much close to each other therefore they swear each other. Before doing any new thing they always consult each other on the other hand they have pet names for each other. When it comes to their popularity as celebrities they are not competing with each other at any stage of life but they are always root for each other and therefore mutually admire each other's publicity and success.
It was good to see that during the promotion of Ishaqzaade, Parineeti Chopra kept on repeating that her sister is the best Actor therefore from my point of view she should get best actor Female award this year. Priyanka Chopra has been applauded for her performance of Jhilmil in Barfi and she will be a front runner this year in award season. According to sources Parineeti Chopra in Ishaqzaade found saying that she should get best debutante award as Ishaqzaade is her first movie which she done a leading role.
Other bollywood sister who are famous for supporting each other are Karisma and Kareena Kapoor but they are real ones. On the other hand bollywood actresses Kajol and Rani Mukerji are cousins but they do not exactly get along.
Next year both sister will be seen in theaters as Priyanka will be seen in Krishh3, Zanjeer along with her international music album launch. On the other hand Parineeti is doing next film with Maneesh Sharma.
We Pray that love Between Priyanka Chopra and Parineeti Chopra remains the same.
Rhea Chakraborty Making Her Entry Into Bollywood

,
As we all know it has been a fantastic year for bollywood actress Priyanka Chopra. Therefore after getting several awards for her role in Barfi, there had been momentum going with her international single in My City and for know Priyanka is all set spending two special days at the International Film Festival a of Marrakech in Morocco.
She will be attending this film festival in which her three movies will be screened. On the first day of film festival her Movie Burfi will be screened, therefore sources said she is going to be the only one from the team of movie burfi who will be present in the festival.
Further sources add that priyanka's movies Don and Don 2 will also be screened in festival. According to sources during this course of time her co-star Shah Rukh Khan who performed with her in both the movies will be present there.  According to sources Priyanka is very excited about the kind of treatment she is going to get in International film festival.
According to sources Priyanka's Next movie Krrishh 3 is scheduled to be released on Diwali 2013, on the other hand Priyanka's Music Album is all set for release next year.
Rhea Chakraborty Making Her Entry Into Bollywood

,
Model Claudia Ciesla is very keen about her entry into bollywood. Currently Claudia is looking forward for audience reaction on her item song balma in Khiladi 786 that releases today. According to sources Claudia item girl want to make it to the top.
Anyhow she is also aware that the film industry has only so much that it offers to foreign actress. According to source Claudia is kind of girl who like facing challenges therefore she is all set for her journey that lies ahead in bollywood.
When asked Claudia what is her big dream, she said facing a camera is what she always dreamed about. He said when she decided to enter in bollywood at that time convincing her bad was not so easy. She said she started modeling when she was only 15 years old and till then she had never looked back.
She said big boss was her first show that became her ticket to India. In big boss she spent 10 weeks in the company of stranger which was her one of the good experience that she had in her life .
When she was asked about her idols she said kareena and Katrina are her idols from who she has a lot to learn.  Further Claudia said that for becoming item girl one should know dance skills and have flexibility.
Claudia stated that shooting song has been a fun experience for her, she said Choreographer Ganesh Ji narrated his vision to me and she feel that she has done true justice to Choreographer.
She said from here she wants to enter into acting for this she is  preparing well.  She said she has done course from Anupam Kher's acting school. Claudia stated that in her free time she watch Hindi movies and note down dialogue and practice regularly, this is the reason why I am getting more comfortable in Hindi these days.
Claudia said due to working in item song Balma she is getting number of offers from South-Indian Movies. But she said choosing role wisely is what she think is important.  When she was asked what she is looking forward, Claudia said she is looking for great script and director who offer him a role in Hindi, Tamil or Punjabi movies.
She said she is living her dreams. We hope that she get good offers in her future.
Rhea Chakraborty Making Her Entry Into Bollywood

,
Bollywood Actress Raveena Tondon is all set for her role in upcoming movie Shobhna's  7 Nights, this movie based on rich and bored columnist- author who enters into a relationship with a struggling actor moonlighting as  a gigolo, while showcasing no Indian film festival at Houston, according to sources it seems that film is getting itself into a series of sticky circumstances due to close similarities that few characters bear to real-life figures from the indian entertainment industry.
According to source in this movie Reveena Tondon's character is somehow inspired by Shobha De. According to director of this movie the character is expended into a colorful scandalous avatar.
According to sources character played by Rohit Roy of dashing rakish glamour photographer is based on Atul Kasbekar. The director of this movie admits that when he was writing a character of handsome glamour's photographer who hobnobs with the sexiest models and actress, the only name came in mind was Atul. Further director of the movie disclosed that he prepared concept poster of the movie Shobhna's 7 night while putting  picture of Atul, after signing Rohit for the role, I saw an weird physical lookalike with Atul Kasbekar.
Further director said a third role which is going to be played by Anupam Kher as publisher named Harry Davidar of Walrus Books who enters into the serious debate, also bears the lookalike of real time publisher David Davidar.
Further director said David Davidar nephew of Jonathan however did contact him for the changing the Anupam's character name as it was too late therefore there was nothing the he could do about it.
The director of the movie Shobhna's 7 Night said whether its Shobha, Atul or David, director said that he hope that they understand  about the character of his upcoming movie Shobhna's 7 night are based on them as they are well known name's of the entertainment and publish industry, and therefore there are no chances of running away from these characters.
Rhea Chakraborty Making Her Entry Into Bollywood

,
Actress Aditi Rao Hydari before seen in London, New York and Paris working with Ali Zafar is now all set for playing a stellar role in upcoming movie Boss. This movie is Akshay Kumar starrer, according to sources Aditi Rao Hydari is finalized for this movie. But still it's not clear as what kind of character will Aditi be playing in this movie for this movie lover have to wait till December 15 for the official announcing as said by film director Anthony D'Souza.
D'Souza is well know director of Bollywood Film previously he made movie blue in 2009, he said first schedule of the movie has already been shot in Delhi he said we have just finished the first schedule for the film in Delhi with Akshay Kumar though it was  a small schedule. D'Souza further stated that he is planning to release the movie in the middle of next year. When D'Souza was asked what the film is all about, he said it's too early to disclose anything about the movie. He said all he can say is that it's going to be typical masala movie.
According to report this movie is remake of the Malayalam film Pokkiri Raja.
Rhea Chakraborty Making Her Entry Into Bollywood

,
Akshay Kumar super star of bollywood has recently disclosed that he is going to enter into Punjabi Film Industry. He said as he have earned name and fame in his acting career, therefore he said it was good payback time now.
Akshay Kumar further stated that he want to make a good Punjabi Film, he said he think it's a payback time. Akshay said he had earned a lot in his life and know he want something back he announced this in Bathinda where he was accompanied by bollywood actress Asin, and they both went there for performing on the occasion of the opening ceremony of upcoming third edition of world cup kabaddi championship.
Akshay said as his father is Punjabi and he belongs to Amritsar. Therefore he want to do something for punjabi's.
On the occasion of opening ceremony actor's friend and noted Punjabi Comedian Gurpreet Singh Ghuggi was also present there. Gurpreet Singh Ghuggi stated that his Akshay Kumar has assigned him the task of taking ahead the project of making a Punjabi Film, which they will be starting next year.
Akshay Kumar is well known for his number of hits, stated that he will be making a Punjabi film titled Paaji in Trouble and the shooting of this movie will be starting soon. Best of Luck to Akshay Kumar for his Punjabi film venture.
Rhea Chakraborty Making Her Entry Into Bollywood

,
advertisement
Subscribe Newsletter
Recent Posts
Tags