Richa Is On Social Cause

Number of bollywood celebrities are indulge in number of social cause these days, Bollywood actress Richa Chadha who always take some time spare from her busy schedule to work for social cause, recently actress was approached by PETA to sign a pact with PETA to work for their ongoing campaign "Protect Elephants".
According to sources PETA has collaborated with Richa Chadha and as asked her to requested Odisha Chief Minister to come forward and support PETA for social cause for Saving Elephants.
While interacting with media Richa said "Every year number of Elephants gets injured due to locomotive knock, and some of Elephants lose their life, and some Elephants become disable. PETA is working for welfare of animals from past many years, recently PETA approached me and asked me to become brand ambassador of their ongoing campaign "Protect Elephants" and asked me to write letter to Chief Minister, I am feeling happy that  I got chance to interact with CM by writing letter regarding safety of Elephants.
She further said special training should be given to locomotive driver of those train which usually movie through forest, special warning signs should be created and fixed on prescribed positions where usually elephant do track crossing, on the other forest guard should be provided special signs and gadget so that they can inform locomotive driver when Elephants are crossing track, by doing this life of Elephants can be saved.
We salute actress for taking great initiatives for protecting Elephants life.
Related Posts
Richa Chaddha apart from acting is well known for working for social cause, number of time we a witnessed her coming forward for rehablitaion of sex trafficking Victims and for animal safety.
Recently she came forward for new cause for supporting children.
According to sources she is all set to launch report of WINGS 2018 : World of Indian Girl's taking in consideration of girls safety in public places.
While interacting with media Richa Chaddha  disclosed " For this cause we will be joining hand with government officials, NGOs like SEWA and also with  National Commission to launch WINGS 2018.
She further disclosed she has been working for the welfare of society from past few years, I believe one should take sometime off from his or her schedule and work for the welfare of society, that's what I am doing from past few years.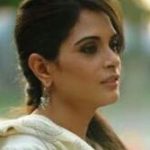 This year is being fruitful for Richa Chadha, as she signed number of projects, she is been busy shooting back to back number of projects.
Right now she is busy promoting her upcoming most awaited project Daasdev. which is adaption of today's Devdas
Daasdev is directed by Sudhir Mishra, co-stars of this flick are Richa Chadha, Rahul Bhatt, Aditi Rao Hydari, Saurabh Shukla and Vinit Kumar Singh etc.
Richa Chadha who is easing a role of Paro. According to sources while preparing the role, she not only understood the module of UP politics, however she tried to learn body language of politicians for this she did huge research on number of powerful woman MPs and MLA's so that she can justify role.
According to sources her looks are inspired from number of polititions such as Sonia Gandhi, Poonam Mahajan and Dimple Yadav.
According to sources Richa has left no stone unturned to justify her role, it's happening first time when she is going to ease this kind of role.
Bollywood actress Richa Chadha is going to do daring act, while walking on footsteps of Vidya Balan, as we all know few years back Viday did biopic based on controversial south diva Silk Smith in "The Dirty Picture". And now Richa is all set to ease role of Kerala's actress and diva Shakeela who acted in number of adult flicks.
According to sources Shakeela has record of acting in number of adult flicks in different languages like Tamil, Telugu, Malayalam and Kannada. She is popular adult star of 90's.
According to sources in upcoming biopic Richa will play a role of Shakeela, movie will showcase Shakeela's life journey as when she made her debut she was only sixteen. As how she became famous very shortly and how she managed to become popular diva of South cinema.
Biopic will showcase every bit of her success.
Few days back we came across news that Richa Chadha is going to be part of upcoming thriller 3 Stories, however it was not disclosed what type of role she will be easing, recently it has disclosed that she is going to play a never before avatar.
According to sources it has come forward that in upcoming project Richa Chadha is going to ease a character of serial killer.
In upcoming project you will get chance to witness dissimilar stories, each story having some connection of past sharing present secrets.
Well going through trailer of flick you will only get a nick of Richa Chadha's voice, which will create suspense about her character.
According to report Richa Chadha character is kept under wrap, as its only her character that brings twist in tale.
There is buzz doing around the corner that Richa will make viewers stun with her new avatar in 3 Stories.
Well few days' back we came across news that Fukrey Return fame Richa Chadha is all set with upcoming project 3 Storey's, however recent trailer of flick did not revealed anything about Richa's role.
According to sources in upcoming project you will watch actress in new avatar.
Richa is going to play role of single woman peculiar character, thereby men living in chawal are found happy and ruse by her.
Movie is going to showcase story of woman who lives alone, and has ability of tackling any kind of situation, however her role is not so talked about, but for sure she is playing a pivotal role which is mysteries.
Other co-stars of this flick are Sharman Joshi, Pulkit Samrat and Renuka Shahane.
Movie is being directed by Arjun Mukerjee, who is well known Ad director, produced by Priya Sreedharan, Ritesh Sidhwani and Farhan Akhtar,
Movie is all set to release on 9th March 2018.
Bollywood's versatile actress Richa Chadha is looking forward to enter into direction. Yes you heard right actress looking forward to direct short flick.
According to sources Richa is going to make her directorial debut with Short flick which is going to be comedy flick.
While interacting with media actress disclosed " It's going to be great experience being behind camera, though I have acted and produced flick before, but it's happening first time when I will be behind the camera. I had a dream of directing flick, and it seems time has come when I going to fulfill my dream, I want to thanks my friend having faith on me by becoming part of my project. I am looking forward to work with deserving actors like Ali Fazal in lead along with Aadar Malik and Satyajeet Dubey
Movie is set in 2025 when vegetable become more expensive and world is beyond mending to convert villages into cities
Bollywoods versatile actress Richa Chadha is going to have  2018 as most fruit full year, as she has number of projects in her basket like DaasDev, 3 storey's and Luv Sonia.
We hope her fans will get excited when they come across her new talent, yes we are talking about Richa's singing venture, as she is all set to turn singer in collaboration with Dr. Zeus.
Dr. Zeus is well known internationally acclaimed Punjabi singer and composer, he became over night singer with Punjabi hit number Kangna.
According to report Zeus is looking forward to collaborate with Richa Chadha for upcoming dance number, according to report they both met through one of their common friend during a jamming season where Dr. liked her voice, and he was so impressed that he immediately offered her a song, to which she immediately said yes.
So it's going to be delight for her fans to watch her making debut in singing.
Bollywood versatile actress Richa Chadha is all set to make her debut as writer, yes you heard right according to latest reports actress is all set to write comedy script.
Though her fans are familiar with aspect that she has great sense of humor, she made her acting debut with comedy reality show Queen of Comedy, apart from this she recently did stand-up comedy.
As she is full of humor, therefore she has decided to write a comedy script. According to latest development Richa has already started working on script.
While interacting with media actress disclosed "Comedy is not new to her, she is full of humor, as a writer she is going to make her dream come true by writing comedy script.
She further disclosed whenever she has been offered comedy role, she instantly signs that project without any hesitation, she further said working in Fukrey was great fun. I hope viewer will enjoy my script and very soon they will get chance to watch flick written by her.
Much awaited teaser of Richa Chadha and Kalki Koechlin's upcoming project Jia Aur Jia is out, this movie is based on two girls who are on adventurous trip.
According to sources in Jia Aur Jia you will witness an adventurous road journey for availing life time experience.
According to sources this flick is based on two strange girls having same name Jia and they are on a road journey with same motto of having life time experience. However concept might be surprising as this type of concept audience will witness first time.
Best thing about Richa and Kalki is that they are very good friend in real life too, so it will be delight for their fans to watch their on-screen chemistry.
So what you are waiting guys your wait is over as maker of flick has revealed first poster and teaser of flick. Going through first teaser you will get hint about the flick..
Bollywood actress Richa Chadha is all set to screen her short Punjabi flick "Khoon Aali Chithhi"in Punjab.
Richa produced her first short flick in Punjabi which is being directed by his close friend Rupinder Inderjit. This short flick showcase story of terrorism which took place in Punjab in the 1980s and 1990s due to the Khalistan movement in Punjab. This movie was screened in multiple film festivals, where it received applause from critics and fans.
Actor while interacting with media disclosed she want to screen this flick for Punjabi's as it give social message and showcase riots that took place in Punjab. She said she is looking forward to release this short flick in small towns of Punjab, as I want to make people aware what actually happened as it has become important part of history. She will also be showing her short flicks in schools and colleges.
While concluding her interaction with media she thanked his close friend for directing this flick. I hope this flick will give awareness among this subject.
advertisement
Subscribe Newsletter
Recent Posts
Tags