Rishi Revealing Secret
We all now recently Bollywood veteran actor Rishi Kapoor went to US for medical treatment, before moving to US Rishi tweeted one massage in which he disclosed he is going to US for wear and tear that he has went through during 45 year long journey in film Industry, however his brother Randhir Kapoor  also asked his fans to stay away from speculations as Rishi is also not aware what health problem he is facing.
Well recently one of picture of Rishi got viral in which he is seen with grey hairs, due to this click number of speculation started building regarding actors health, however actor came forward and cleared the speculation regarding grey hairs.
Actor took social platform tweeter to clear wrong speculation adding "My Hair was dyed by Awan Contractor for my upcoming project which is being produced by Honey Trehan and Sony pictures directed by Hitesh Bhatia. So my grey hairs are part of my projects, so please stop speculating about my health, I am doing well I will be back soon.
Related Posts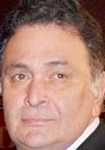 Good news for Rishi Kapoor fans, friends and family members who were praying for his good health, yes it's going to be good news as according to latest reports actor has won his battle against cancer and he is going to return back to India before his birthday.
Well as we all know when last year actor tweeted that he going to USA to get medical treatment for his wear and tears which he went through her acting journey, his fans started feeling worried about, however few months later actor opened about his health condition when he disclosed about his battle with cancer.
From the very first day actor went to US for treatment number of bollywood celebrities gave surprise visit to actor.
According to sources while interacting with media actor has disclosed that he might return back to India before his birthday, I believe i will be 100 percent fine before returning back to India. I am regularly visiting hospital. I have to go for bone marrow for which I have to stay here for two months more.
We wish actor good health and fast recovery.
Bad news for Rishi Kapoor fans who were eagerly waiting for actor returning back to India from US after taking treatment.
Well we all know actor is in US from past few months taking treatment for undisclosed health problem.
According to sources actor is not returning back as he still under observation and treatment, actor recovering at slow pace, therefore he will be staying back for complete treatment.
According to sources actor is feeling eager to return back as he has wedding plan for Ranbir Kapoor, there are number of reports doing around the corner that Ranbir is going to tie knot with Alia Bhatt.
According to sources while interacting with media actor disclosed he will return after completing treatment which will take some time, therefore  returning by the end of this month is not possible.
We wish actor fast recovery.
Well from very first day Bollywood veteran actor Rishi Kapoor went to NewYork he is in question about his health condition, well we have went through number of reports which suggested actor has been diagnosed with high grade cancer and for the same he is in  US for treatment, however his family members as denied any such reports number of time.
However recent post of Neetu Singh which she posted on social platform on New Year raised question about actors health, she posted Hope in future cancer is only a zodiac sign.
Well recently actor came forward and revealed his health condition actor said he is going through treatment which will take some time to recover. Well I believe I will be back to normal soon and will return back to India. Actor further said he is right now not in mood to focus on work, he is  focusing on his health right now.
Well still actor has not confirmed about disease he is suffering from. Well we hope actor is not going through serious health problem. We wish him steady recovery and good health.

Well we all know Bollywood veteran actor Rishi Kapoor is in New York for treatment of  undisclosed health problem, as actor has not disclosed what health hazard  he is going through, however his wife recently posted shocking quote on Instagram creating buzz actor might be going through cancer.
However entire Kapoor has kept mum about actors health, recently Neetu Singh latest post has took internet by storm in her post she wrote "Happy 2019! no resolutions only wishes this year !!! Less pollution traffic!! Hope in future cancer is only a zodiac sign !!! No hatred less poverty loads of love togetherness happiness n most imp. Good health."
Well going through her post it seems actor is being diagnosed with cancer for the same he is taking treatment in New York.
Well we all are gone through actors number of clicks from past few months  in which actor is seen weaker and tired.
We wish actor good health.
On work front actor recently received great applause for his outstanding performance in "Mulk".
Well recent tweet of Rishi Kapoor that he is going to US for wear and tear that took place due to 45 years long journey in cinema, has entered into speculations why  he went US for medical treatment. Well some reports suggest actor is diagnosed with cancer.
Recently elder brother of Rishi Kapoor came forward and urged people to stay away from rumour as my brother has not gone through any test yet, so its not right time to get into speculations.
While interacting with media Randhir Kapoor disclosed "Well my brother himself is not aware what health problem he is facing, he has not gone through any tests, I don't understand how speculations starts building that he is suffering from cancer and that too in advance stage, first let the test happen than get into speculation.
According to sources actor is escorted by his wife and son, this is the reason they were not available on Krishna Kapoor's cremation.
According to sources there are number of reports doing around in industry that actor is diagnosed with blood cancer and that too in advanced stage, and there are reports doing around the corner that for the same he has also gone through surgery few days back.
We wish Rishi Kapoor Good Health.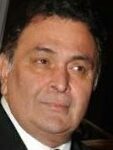 Recently news of selling R.K studio came into light, which broke heart of number Bollywood celebrities, who have been part of this studio.
According to sources Kapoor's are looking forward to sell R. K studios, which was built by Raj Kapoor in 1948. Studio is situated in Chembur.
According to sources Rishi Kapoor came forward and confirmed the news adding "Well we have postponed idea of renovating R.K studio, as renovation will not help in collecting funds to keep studio in shape for long time, due to which amicable we all have decided to sell it, for the same we are having talks with builders.
Recently Bollywood legendary actor Annu Kapoor came forward and said my two moves were shoot in R.K studio, after hearing news that Raj Kapoor family is looking forward to sell this studio I am feeling dishearten.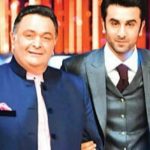 As we all are aware that Ranbir is easing role of Sanjay Dutt in upcoming biopic Sanju, however biopic is still to release actor has already started getting praised for his avatar.
While interacting with media Rishi Kapoor disclosed he is feeling emotional and excited after witnessing latest trialor of Biopic Sanju my sons has done full justice to Sanjay's avatar. I am speechless. Raj Kumar Hirani has done brilliant job. I swear on Neetu and Ranbir, for sometime I was shocked as I was unable to recognize it was Ranbir or Sanju.
While interacting with media Ranbir disclosed "After going through reaction of Dad regarding Sanju, I am feeling emotional". As everyone knows my Dad is also a star, therefore getting positive reviews from him is great award for me. On the other hand I thanks him for appreciating my hard work in Sanju.
While concluding his interaction with media actor said, I have learnt so much from his life story, He is great star and human being.
Biopic is all set on June 29.
Recently bollywood legendry actor Rishi Kapoor took dig over Rahul Gandhi's comments regarding Abhisheik Bachchan.
According to reports Rishi Kapoor felt upset with Congress vice-president Rahul Gandhi commenting on bollywood actors while talking about the presence of hereditary all over country.
Recently actor took social platform to warn Rahul Gandhi actor wrote "to not bullshit people on hereditary" actor mentioned one need to earn people respect by doing hard work. "Rahul Gandhi. From past 106 years of Indian Cinema, Kapoor's has contributed 90 years, therefore I am saying that each ruler is chosen by public on merits(sic).
According to reports Rishi started commenting when he came across a comment in which Rahul mentioned Abhishek Bachchan while talking about "hereditary Politics" during his speech at University of California.
well going through above article it seems actor is quite concerned about Bollywood and what ever he replied it seems some how true, as only hard work gets positive results.
Rishi Kapoor come forward patching up Kapil sharma and Sunil Grover, actor took social platform Twitter and added IPL. There is a look alike of @KapilSharmaK9 in the team of Sun Risers Hyderabad. Anyone finding @WhoSunilGrover in any team?Mil jao yaaron! This tweet came forward as to lighten ongoing fight between Kapil and Sunil which is going on from past one month.
However Sunil is not in mood to join Kapil Sharma show due to Kapil's rude behavior which have hurt Sunil while responding to Tweet Sunil wrote : Sir, I am not playing this season coz I am retired hurt. Best Regards.
It all happened when Kapil misbehaved with Sunil Grover and other crew members during a Melbourne-Mumbai flight.
As we all know recently Rishi Kapoor along with his wife Neetu Singh appeared on Kapil Sharma show for the promotion of his biography, Khullam Khulla. During this he had great time with Sunil Grover and entire team of show. Therefore it's obvious that he would come forward patching differences betwewn Kapil and Sunil.
Well we hope everything get sorted out between Kapil and Sunil after interferance of Rishi Sir, and once again we get chance to watch Sunil Grover on The Kapil Sharma Show.
As we all are well aware of the fact that Rishi Kapoor is always in controversy due to her rude behavior on Tweeter. Recently actor changed his Twitter profile "warning 'trolls and abusers' adding to stay away and get blocked/
Few days back Rishi was involved in fight with some Twitter users' actor said if someone try to hit him he will hit back at the abuser in same way. Rishi changed his profile "Released new Warning Bio for future fight, Abusers and Idiots! Referring his profile as Please ignore sensible friends, Lets enjoy and have fun.
Actor further tweeted Trollers and Abusers! Don't try to misbehave otherwise you will be abused and Blocked, it will be your loss not mine, so try to be patience! Signed-Terrorist of the family (sic), read new rules carefully.
Actor also changed his profil picture, he posted a snapshot from his flick "Aurangzeb"in which actor is seen holding gun.
Well going through above new its seems actor has clearly warned hackers and his followers to behave properly otherwise get ready for consequences.
advertisement
Subscribe Newsletter
Recent Posts
Tags