Salman Introducing Aayush Sharma
Few months back we came across news which reaveled that Salman Khan is going to introduce Aayush Sharma into world of bollwyood, Aayush is brother in law of Salman.
However news seemed buzz, but recently it has been confirmed that Aayush is going to make his bollywood debut. According to reports upcoming debut flick will be made by Abhiraj Minawala who is also making his debut as filmmaker, before Abhiraj worked as assitant with filmmaker Ali Abbaz Zafar.
According to sources Aayush is preparing very hard for his debut project from past few years. Apart from this he has worked close to Salman Khan in number of projects. According to source actor has joined number of dance and action workshops.
While interacting with media Salam disclosed once Aayush get ready we will start working on project. He further said we are looking for lead actress who will share screen with him.
According to sources shooting of flick will begin next year in the beginning of February 2018.
Related Posts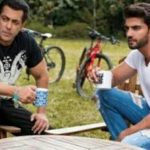 Well when it comes to introducing newcomers in Bollywood only one name come in our mind is Salman Khan.
Recently actor came forward and announced that he is all set to launch Zaheer Iqbal in upcoming project which will be produced under Salam Khan's home production, and there is buzz doing around the corner that upcoming project is titled "Notebook".
According to sources Zaheer is going through fight and dance training under the guidance of Salman sir.
According to sources Zaheer is too close to Salman that actor usually call him Zahero.
According to sources from the very first day actor watched Zaheer performing on stage at his sister Arpita Khan's wedding he made up his mind that he will help him make his debut in Bollywood. And here he comes and fullfil his promise. This is what we call commitment.
On work front actor is busy with his upcoming project "Bharat".
From past few years we are coming across  number of posts which suggest that Bollywood superstar Salman is looking forward to introduce his "Maine Piya Kiya" co-star Bhagyashree's son Abhimanyu Desani to Bollywood.
Well we all know Salman and Bhagyashree became overnight hit pairing of Bollywood due to their outstanding on screen chemistry, however actress quit her acting career soon after her marriage, however Salman managed to become superstar.
According to sources recently actor met his "Maine Pyar Kiya" actress on premier of his latest flick Race3, Salman was seen having great bonding with Abhimanyu Desani, and going through actors nature of giving chance to young lads in Bollywood, it seems actor is all set to introduce newcomer to Bollywood soon.
Well however it's just speculations, it seems we have to wait for sometime till actor come forward and introduce Bhagyashree's son.
Well from the very first day Salman Khan starer  Race 3 got released it received negative reviews and low rating however after opening show movie managed to enter 100 crore club and  that to in just 3 days period, making movie a wordwide hit.
Recently Trade Analyst Adarsh Taran Twitted Race 3 success, he wrote , "And #Race3 scores a CENTURY… Crosses 100 cr… Fourth Salman starrer to collect ₹ 100 cr mark in *3 days* [#BajrangiBhaijaan, #Sultan, #TigerZindaHai]… Fri 29.17 cr, Sat 38.14 cr, Sun 39.16 cr. Total: ₹ 106.47 cr. India biz."
According to almost every show is going housefull from past three days as movie got released on festive mode on EID.
Well once again Salman Khan has proved once again that   no matter what type of reviews and rating his movie gets his movies  always managed to enter 100 crore club due to actors hardwork, dedication, high action and great fan following
Good news for Salman Khan fans, yes you heard right  actor is all set with 3D version of his most awaited project Race 3.
It's going to  be Bollywood second action flick to be released in 3D version, however it's going to be first 3D version of Race franchise.
According to sources actor is feeling excited to watch his 3D flick, before actor watched 3D movie during his childhood time.
While interacting with media actor disclosed "He is feeling excited to watch 3D version of his upcoming project, I watched chota chetan when I was kid, and this time I will watch myself acting in 3D flick it it amazing news.
Well when it comes to Bollywood filmmaker Remo D'Souza he is well known for creating first 3D dance movie, and now he is coming up with 3D action film.
According to Bollywood trade experts Race 3 is going to become blockbuster hit of 2018.
So guys get ready to watch your favorite star in 3D action on 15th June 2018.
Salman starer Race franchise theme song "Allah Duhai Hai" once again returning for third instalment.
After treating the audience for two films, the title track 'Allah Duhai Hai' marks its return to the Race franchise with the third installment.
Recently maker of Race3 revealed latest teaser with franchise theme "Allah Duhai Hai", making fans excited watching new version of chartbuser song.
Best thing about "Allah Duhai Hai" you will witness entire star cast in one frame.
Foot tapping song is composed by Vishal Mishra in collaboration with Jam8 and Meet Bros and sung by Sriram Chandra, Jonita Gandhi, and Amit Mishra.
According to sources action sequences of flick are exclusively shot in Thailand, Abu Dhabi and Mumbai.
Race3 is all set to add more charm to festive season of Eid. It's for sure movie is going to offer full entertainment to viewers.
Other co-Stars of this flick are Jacqueline Fernandez, Anil Kapoor, Bobby Deol, Saqib Saleem and Daisy Shah.
Movie is produced by Salman Khan Films in collaboration with and Ramesh Taurani's Tips Films, and directed by Remo D'souza.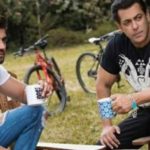 Well we all now Salman Khan is well-known for finding great talent, and when ever he comes across person having great telant, he always comes forward and try to give him or her chance to show telant on Big screen. And we have witnessed actor launching number telant person in Bollywood industry From past many years.
According to sources Salman Khan is all set to launch newcomer Zaheer Iqbal.
According to sources Zaheer does not have Bollywood background, however his father is good friend of Salman and Zaheer is been very close to actor.
According to sources during the marriage of Salman Khan's sister Arpita actor witnessed Zaheer Iqbal performing stage show, actor got so much impressed with Iqbal and decided to give him chance to show his talent  on Big Screen.
According to sources very soon Zaheer will start working for undisclosed project.
As we all know Salman is all set with Race3, however his Pakistani fans will not be able to watch Race3 for few days due to ban.
According to sources Pakistani fans of Salman Khan will have to wait for sometime to watch flick, as Pakistani Minister of Information and Broadcast has banned movie in country to release.
According to sources few days back a notification was issued by Minister of Information and Broadcasting that he will not allow Indian and Foreign flicks to release In country as they will ban flicks 2 days before Eid and ban will continue for almost 2 weeks, this means Pakistani viewers will have to wait for someone days to watch Salman Khan's Race3.
Movie is directed by Remo D'Souza other co-stars of this flick are Anil Kapoor, Bobby Deol, Saquib Salim, Jacqueline Fernandez, and Daisy Shah.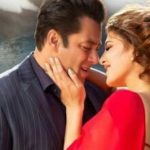 Few days back maker of Race3 released first song "Heeriye" which has become house hold of Salman's fans. Recently second song Selfish was released from Race3.
In latest song Selfish you will witness sizzling chemistry between Salman and Jacqueline.
Recently Salman too social platform Twitter and shared image with caption ,"How chweet iz she lukin

@Asli_Jacqueline, with image actor also shared song link.
'Selfish' song is written by Salman himself and sung by Atif Aslam and Iulia Vantur. ' best thing about this song is Atif making his comeback in Bollywood and Iulia lending her voice to song.
Before both Salman and Jacqueline  showcased there on screen chemistry in "Kick", movie managed to become blockbuster hit.
Movie is all set to release on festive season of EID on 15th June.
Other co-stars of Race3 are Anil Kapoor, Bobby Deol, Saquib Saleem and Daisy Shah.
As we all know Salman Khan's upcoming production venture "Loveratri" is all set to release on 5th October this year.
According to latest development "Loveratri" is in trouble as VHP (Vishwa Hindu Parishad) yesterday disclosed that they will not let movie to release as movie title is hurting feelings of Hindu as title of flick is spoiling the meaning of Hindu festival.
According to sources during Vadodra visit International working president of VHP warned film maker adding " VHP will not allow movie to release across nation, taking into consideration that movie title is hurting sentiments of Hindu community.
According to sources upcoming project is set against backdrop of India's popular festival Navaratri, as its title is hurting sentiments of Hindu community. On the other hand movie is going to release same time when Navaratri is going to be celebrate in Gujarat and accross nation.
In upcoming project Salman Khan's brother-in-law Aayush Sharma is going to make his acting debut.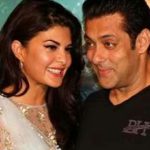 Well we have seen number of Bollywood flicks been promoted on reality shows, however we have not watched any flick getting promoted in IPL.
According to sources Race 3 team is looking forward to promote flick in IPL final. According to sources Salman and Jacqueline will be performing on Race3 track "Heeriye".
Well from very first day Heeriye track got released it is rasing temperature due to outstanding chemistry of both Salman and Jacqueline, same they will be doing for live audience at IPl.
Stars which are going to be part of event will be Daisy Shah, Iulia Vantur and Anil Kapoor.
After showing their magic in Kick, both stars are once again set to show their magic in Race3.
Movie is all set to release on Upcoming Eve of Eid 2018.
advertisement
Subscribe Newsletter
Recent Posts
Tags