Salman To Work For Tourism Promotion
Bollywood most anticipated and happening actor Salman Khan is all set for promotion regime, yes you heard right actor is going to promote MP tourism.
According to sources recently Chief Minister Kamal Nath had meeting with actor on phone call and gave him offer to promote MP tourism, for the same actor has given node to promoting MP.
Recently while interacting with media Mr. kamal Nath revealed "As actor hails from MP, I connected actor on phone and asked him to promote tourism in MP, fore the same actor has promised that he will  work for promoting tourism in MP.
According to sources actor will begun promotion in first week of April.
Right now actor is busy with his upcoming project "Bharat" which is going to release on Eve of Eid this year.
We wish actor good luck for his upcoming project "Bharat".
Related Posts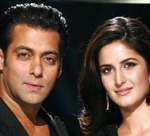 As we all are aware of fact that Salman Khan's most awaited project "Bharat" is all set to release very soon, taking into consideration that movie get perfect promotion crew members of flick decided to promote flick on big level for the same they selected T20 platform, as T20 is popular among small Indian's.
According to sources Salman has took this decision as he is looking forward for a big opening for his upcoming project "Bharat".
Actor along with leading lady Katrina Kaif and Sunil Grover was on Air at 5.30 yesterday on final match of T20 series.
According to sources while interacting with media producer of Bharat disclosed well from the very first day we wrapped up Bharat we made up our mind to promote flick on biggest level so that we can reach across huge audience for the same we selected T20 series as it's a biggest cricket league of India.
Recently entire crew members of flick thanked T20 organizers for giving platform for promoting upcoming project on big level.
Bharat is all se to release on Eve of Eid.
Salman Khan recently wrapped up his Dabbang 3 first schedule in Maheshwar MP. Well for the very first day shooting of Dabbang 3 begun in Maheshwar movie was caught in number of controversies, first controversy begun when Archaeological Survey of India warned Dabbang 3 crew member to remove sets as they were in violation under Act 1958 (Ancient Monument and Archaeological Sites And Remains).later movie got into controversy when a stone sculpture of Ahilya situated on Banks of Narmada river got damaged while removing sets of flick, after that BJP leader from Huzar Bhopal asked administration to lodge FIR against team of Dabbang 3 for hurting religious sentiments of Hindu by covering Holy Shivling with wooden planks for shooting song sequence.
Well it seems Salman had a sign of relief after competing first schedule of Dabbang 3 in Maheshwar.
Recently actor took social platform and posted first look of himself from Dabbang 3 with caption "Finally #maheshwarschedule over #dabangg3".

As we all know Bharat star Salman Khan is coming up with third part of his super duper hit Dabangg 3.
Well recently actor begun shooting of Dabanng 3 in Madhya Pardesh. Well few day back actor disclosed that he will star  first schedule of his upcoming third installment of Dabangg 3 at Indore which is actors birth place on 31st March.
Despite Dabangg 3 shooting being in first phase, one video of Salman shooting on sets of flick for song sequence recently got leaked online, in which you can witness actor doing dance moves on river bank.
According to sources crew members of Dabangg 3 felt shocked when they came to know about viral video of actor doing song sequence got posted online.
There is buzz doing around the corner that Kareena Kapoor is all set to make special appearance in song sequence of Dabangg 3. If reports of Kareena doing special song in Dabangg 3 is going to be true than its going to be delight for her fans to watch her doing special song in 3rd installment too, as before she has done special song Fevicol in Dabangg 2.
Being Human  Salman once again showcase humanity by lending helping hand to Bollywood versatile legendary choreographer Saroj Khan who is out of work from past few years.
According to sources Saroj Khan is out of work as no one is offering her work.
Well we all know Saroj has done choreography for Salman Khan's number of projects.
According sources actor met choreographer last week and promised that in future he will help her get work.
There are reports doing around the corner that actor has signed Saroj Khan as choreographer for his upcoming project Dabangg 3.
According to sources she is right now depending on dance classes.
While interacting with media choreographer said "She is out of work as she is not getting any offer, she further said recently I met with Salman he asked what I am doing these days, I told him that I am out of work these days, I am conducting Indian classic dance classes these days teaching dance to youngsters, well after going this he promised me that he will work with me, I am happy that he showed concern, being a man of words he will shorly work with me I know..
Being Human Salman is all set to introduce newcomer to Bollywood very soon.
Well you may be thinking who is that lucky guy, well it's non other than son of his most trusted body guard Shera's son "Tiger".Well another Tiger is all set roar in Bollywood.
Well recently actor introduced two newcomers Zaheer Iqbal who is son of actors closet friends, and Pranutam Bahl daughter of Bollywood stars Manish Behal in his latest production venture "Notebook". And know he is going to introduce his bodyguard's son "Tiger".
According to sources actor is in search of good script so that "Tiger" have striking  acting debut.
Some of us may not be aware of fact that "Tiger" has already worked as an assistant director for block buster hit Sultan.
Last year actor launched his brother-in-law with LoveYatri.
On work front Salman  is busy with his most awaited project "Bharat". After completing "Bharat" he will start working on Dabangg 3 opposite his ex-girlfried Katrina Kaif and Inshallah opposite Alia.
Well we all know when it comes to fitness in Bollywood their are few role model for fitness freaks out of which Salman is one.
Recently actor came forward and shared video from his gym, which showcase actors concern about fitness.
Good news for fitness freak fans of Salman Khan, yes it's going to be good as actor recently launched his own fitness equipment brand name Being Strong Fitness Equipment.
Actor recently took social platform instagram and shared gym equipment launch vedio.
According to reports actor has required
manufacturing rights of a company called Jerai Fitness Pvt Ltd is India's largest gym equipment manufacturing company.
According to sources actor is looking forward to manufacture affordable fitness equipments, so that anyone can buy and stay fit. We applause actor for taking initiative of manufacturing low budget gym equipments.
On work front actor is right now busy with his upcoming project "Bharat".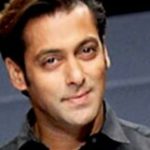 OMG Salman once again going to work on a project fascinated by Korean flick " Veteran".
Well right now actor is working on Bharat which is also a Hindi adaptation of Korean blockbuster hit "Ode To My Father".
Recently while interacting with media actor confirmed about upcoming Hindi adaption of Korean blockbuster hit Veteran. Actor said I am looking forward to work on a project inspired from Korean project "Vetrean", for the same my brother in law Atul Agnihotri has purchased copyright. Actor further said he will start working on Veteran after completing Inshallah with Sanjay Leela Bansal.
According to sources upcoming project will be crime thriller showcasing story of detative who is in search of a young criminal operating crime organization.
So guys get ready to watch your favorite star in action once again but you have to wait for sometime till filmmaker come forward and confirmed date and making  project.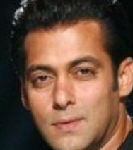 Well from past few months there were reports doing around the corner that Madhya Pardesh Congress party is in talk with Bollywood actor Salman for campaign, according to report Congress party approached actor to campaign for  upcoming election for Indore Constituency.
Few days back spokesperson fo Congress Mr Pankaj Chaturvedi disclosed we are having talks with Bollywood superstar Salman for campaign for the same actor has agreed and there are chances that he will start campaign very soon.
It was believed that actor will campaign as he fascinated toward Indore as he was born in Palasia situated in Indore.
Well recently actor came forward and denied any such reports of campaigning for MP congress party for upcoming Lok Sabha elections, actor denied report of campaigning, for the same actor took social platform twitter and tweeted "Contrary to the rumors I am not contesting elections nor campaigning for any political party in Indore.."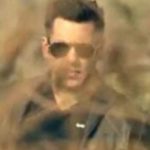 Well viewers are waiting for the release of "Notebook",  prior to the release of flick Salman Khan's Special  song "Main Taare" has already became chartbuster song with 2.5 million views in 24 Hours.
Main Taare is sung by non other than Salman Khan himself.
Song is created in such a way that once you watch the song, you will like to watch it again and again. Salman is looking stunning in Black leather jacket walking along bushes. Song run with flash back of  promosing love story.
So guys what you are waiting for go online and enjoy "Main Taare".
Main Taare is composed by versatile composer Vishal Mishra and written by renowned song writer Manoj Muntashir.
Entire shooting of flick took place in Jammu & Kashmir with beautiful locations and surroundings.
On work front actor is busy with his upcoming most awaited and anticipated project "Bharat".
Movie is going to release on 29th March 2019.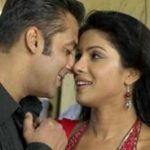 Well we all know recently Priyanka Chopra made Salman Khan upset when she quit Bharat without giving any authenticated reason, due to which movie stuck in chaos , however Katrina played a role of savior by replacing PeeCee at last minute.
Well we all know SLB is all set with remake of Hum Di De Chuke Sanam, if we go by latest reports it suggest that filmmaker approached Priyanka as leading lady opposite Salman Khan for remake  however actor is not interested in this offer, it seems he still angry with actress for her bad decision of quitting "Bharat" at last minute. For the same actor has asked filmmaker to sign Katrina instead of Priyanka.
However in recent episode of Koffee with Karan PeeCee revealed she is in talk with SLB for upcoming sequel.
Well it seems we have to wait for sometime till filmmaker come forward and officially announce star cast of upcoming remake.
advertisement
Subscribe Newsletter
Recent Posts
Tags