Shraddha Kapoor's Action Avatar
Bollywood actress Shraddha Kapoor recently shared first poster of Sahoo on instagram with caption "The teaser is out on June 13th! #SAAHO#15thAugWithSaaho @actorprabhas @sujeethsign" `
According to sources after going through first poster of Sahoo Remo D'souza and Varun were unable to stop themselves from praising her, well as we all know actress is coming up with dance project directed by Remo in which she is sharing screen space with Varun Dhawan.
Well in poster you can witness actress in action holding a gun making her look stunning.
Well Remo was too impressed with first look of  Shraddha that he immediately commented "WoW on the other hand Varun commented on poster "Looking great@Shraddhakapoor.
Apart from Sahoo actress has number of project in her kitty like Chhichhore, Street Dancer and Baaghi 3well this year actress is testing her nerve by playing different avatars.
We wish actress Good luck for her upcoming projects.
Related Posts
Bollywood actress Shraddha Kapoor who has become first choice of almost every filmmaker, she is enjoying great success of her mega project Saaho opposite Prabhas is all set to start her next mega project "Baaghi3".
Recently actress joined crew members of Baaghi 3, she was surprised when Filmmaker welcomed her with cordial note on paper., which was shared by Shraddha on Instagram it reads "Dear Shraddha you made all of us go Cham Cham! Welcome back to third phase of Baaghi franchise. We can't wait to see you back in action! Wishing you all the love and luck of kick starting this journey today! love, Sajid Nadiadwala. She was to impressed with note that she immediately replied "Wow.. what a high this time has been!. Thank, you Thank you ! ! ! Filled with so much gratitude. Lots and lots and lots of love right back to you.`
In upcoming project once again Shraddha is going to collaborate with Tiger Shroff, before they both shared screen space in Baaghi : The Rebel. She received great applause for dance number Cham Cham.
In upcoming third series Riteish Deshmukh is joining Shraddha and Tiger Shroff.
We wish actress good luck for Baaghi 3.

According to latest buzz Bollywood versatile actress Shraddha Kapoor who is said to be in relationship with Rohan Sheatha is looking forward to tie knot next year.
According to buzz both Shraddha and Rohan are looking forward to tie knot, well reports further suggest that wedding is on air and Shivangi Kapoor mother of Shraddha Kapoor has already started preparing for it.
Well however both Shraddha and Rohan has never disclosed their relationship publically, few days back Shakti Kapoor while interacting with media has denied these reports.
On work front right now actress is busy with her upcoming most awaited project Street Dancer opposite Varun Dhawan and she is also coming up with South super star Prabhas in most anticipated and awaited project Saahoo.
Well news of Shraddha to tie knot with Rohan still seems to be buzz as no one has come forward and announced officially.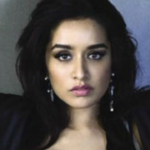 Bollywood actress Shraddha Kapoor who was in news for being replaced in Remo's upcoming dance project is very much part of project, well according latest development actress has not quit project she is still part of it.
Well we have watched Shraddha portraying different avatar and every time she has proved her calibre with perfection, however actress is good in dancing and she has proved it in ABCD2, for giving perfection to her role she is right now busy training herself for five dance forms that she is going to perform in upcoming dance project.
According to sources actress is leaving no stone unturned to get perfection in dance for the same she is rigorously taking training from professional and she is practicing for 3 hours continuously taking any break, well this is what we call dedication toward work.
According to sources maker of flick has engaged choreographer Parveen for giving dance lessons to actress, Parveen has previously trained actress for ABCD2.
On work front actress recently wrapped up most awaited project Saahoo opposite Prabhas, and she is right now shooting for her upcoming project Chhichhore.

OMG Shraddha Kapoor say no to Koffee with Karan, according to sources recently Karan sent invitation to Shraddha Kapoor to join him on Koffee with Karan, however taking into consideration that Karan will ask personal question relating her relationship with Farhan Akhtar, she immediately informed the host that she is not feeling comfortable to be part of KWK.
According to sources Bhumi Pednekar will take couch in place of Shraddha Kapoor in upcoming serial.
Well if news of Shraddha not joining Karan for Koffee with Karan is true than its going to be heart breaking moment for her fans and gossip lovers.
According to sources Shraddha was away from camera for a month as she was diagnosed with dengue.
Some reports suggest actress said no to Koffe with Karan due to her illness as she recently recovered from dengue and right now she is focusing on her ongoing commetments that got delayed due to her illness.

Recently maker of most awaited project "Chhichhore" Nitesh Tiwari came forward and revealed first poster of flick, in this flick lead role is played by Shraddha Kapoor and Sushant Singh.
Poster is designed in such a way that you will witness entire star cast portraying two different generations avatar.
While interacting with media Shraddha came forward and disclosed "She is feeling happy to be part of project, working with Sushant Singh is delight what a great actor he is, on the other hand working with filmmaker Nitesh Tiwari is great experience.
Recently Shraddha received great applause for her outstanding performance in horror comedy "Stree", movie managed to good business at the box-office.
In upcoming project Shraddha is sharing screen space with Varun Sharma, Tahir Raj Bhasin, Naveen Polishetty, Saharash Shukla and Prateik Babbar.
Movie is all set to release on 30th August next year.
After Hassena Parker Shraddha Kapoor is all set with another biopic which is based on life story of Indian ace badminton player Sania Nehwal.
According to sources shooting of Sania Nehwal biopic begun on 22nd September. In this biopic Shraddha is going to ease role Sania Nehwal.
According to sources for giving full justice to biopic actress is leaving no stone unturned, she took training from experts and she also had number of settings with Sania to understand her body language.
While interacting with media actress disclosed " Easing role of Ace Badminton player was not easy job, for this i have taken special training from Badminton experts and Sania, I am feeling blessed that Amole Gupte had faith in me and gave me chance to ease role of Sania Nehwal.
Recently actor received great applause for her outstanding performance in Stree.
Bollywood actress Shraddha Kapoor is true professional, yes you heard despite being unwell she reached on set at time.
According to sources actress got ill due to cold weather in Uttrakhand while shooting for her upcoming project "Batti Gul Meter Chalu", she got infected with flu therefore she was running with high fever. She recently came forward shared her story with image on Instagram, you can witness her sipping hot turmeric milk.
According to sources engaged in project "actress is not feeling well from past few days, she is coming regularly on sets and shooting despite having high temperature, however maker of flick asked actress to take rest taking some time from work, however actress refused to take rest and kept shooting.
Well this is what we call dedication toward work, well we think Shraddha Kapoor should take some time off and take some rest.
Well from past few months we went through news which revealed ongoing relationship between Shraddha and Farhan Akhtar, and there was buzz doing around the corner that Shraddha has moved out of her parental home and joined Farhan Akhtar, later there was buzz doing around the corner that her dad Shakti Kapoor dragged her out of Akhtar's house, however despite bitterness in their relationship they kept on meeting each other avoiding media.
However recent report is quite shocking, according to report actress has blocked Farhan on Instagram and that to due to her father's pressure.
According to report Shraddha's father want actress to focus on carrier rather than relationship, however Farhan still following her on social media, well it's not clear what went wrong between them.
On work front both the stars are busy with their ongoing commitments; Shraddha is busy with her upcoming project Chanda Mama Door Ke.
Shraddha Kapoor is in Hyderabad to start second schedule of her much awaited Prabhas starrer "Saaho". According to sources actress will start shooting for second schedule of flick on Christmas, it means she is not going to have any holilday, she will be shooting for high action sequence which contain heavy weapons, best thing about Saaho is its first ever south flick of Shraddha Kapoor, movie will have three version Hindi, Tamil and Telugu. According to sources she was on leave from the very first day first schedule of flick was warped up in October.
According to sources as soon as actress landed Hyderabad she was given warm welcome by crew members on the other hand Prabhas organized special treat for actress by offering her Hyderabad food.
While interacting with media actress disclosed she is feeling delight to be part of Saaho, and working with Prabhas is dream come true, he is a wonderful actor to work with.
In this flick bollywood actor Neil Nitin Mukesh is going to play villain character.
Recently Shraddha Kapoor got trolled for endorsing green tea brand asking individuals to reduce their belly fat.
Recently actress posted an image of Marilyn Monroe with a caption for all bulgy people out there, you can witness Marilyn relaxing in bikini adding though she has not toned body and her thighs and arms are not skinny, she is recognized as the most beautiful lady of world.
Well it seems Shraddha wants to send message to all girls out there asking them to stay comfortable in their own skin, however this post upset some Twitter follower and Shraddha got trolled for it.
She was criticized for advertising green tea brand soliciting consumer to reduce belly fat.
According to reports some of her followers called her pretender.
Well its not first time when any celebraty has become victim of social media troll, we have gone through number of such news.
Well we think her positive remark has somehow gone negative to some followers.
advertisement
Subscribe Newsletter
Recent Posts
Tags