Sudesh Berry To Introduce His Son To Bollywood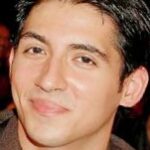 From past few years we have witnessed number of star kids making there Bollywood debut, out of which few has managed to make it to top.
Well this year we will again witness number of star kids making their Bollywood debut, well few days back we came across news that Padmini Kohlapuri's son is all set to make his Bollywood debut, and latest star kid who is all set to make his debut is Suraj Berry son of well-known Bollywood personality Sudesh Berry.
Well get ready to witness acting talent of another Suraj, well before we have witnessed acting talent of Suraj Pancholi, and now we are going to watch Suraj Berry in action.
While confirming Bollywood debut of Suraj Berry his dad Sudesh Berry said "Suraj is very fascinated toward acting for the same he is in Australia taking acting classes. My son will be returning back to India this month to make his Bollywood debut.
We congratulate and wish good luck to Sudesh Berry for Suraj's Bollywood debut.
Related Posts
No related posts found!
advertisement
Subscribe Newsletter
Recent Posts
Tags