Sunny Thanking Madame Tussuads Team
Recently wax figure of Sunny Leone was installed in Madame Tussuads New Delhi, while inaugurating her wax statue actress said" I am feeling to happy and excited to witness my wax figure, I thanks all the people who have put their great efforts to create wax statue, they have done such a wonderful work, it looks like real figure.
Recently web-series "Karanjit Kaur- The untold Story of Sunny Leone" got released on digital platform, which showcase actress life journey from porn star to Bollywood actress, she received positive reviews from viewers and critics for her life Journey.
Actress while interacting with media said " We all talk about woman empowerment, well it will only happen when girls start following their passion to fulfil their dreams, fulfilling dream and following passion will make them positive and secure. She further said society will only change if we bring change in ourselves in terms of thinking, behaviour and approach.
What I am saying is Woman should be given full  right to convey her view, she should be given freedom to say what she feels and what she wants to do in her life.
Related Posts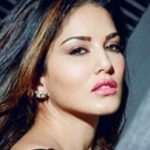 Bollywood actress Sunny Leone revealed she is big fan of Indian Cricketer MS Dhoni.
Recently actress while  interected with media during the  launching of Wed site based on Cricket 11wickets.com. According to sources during an intrection with media actress was asked who is her favorite Cricketer she replied off-cours MS Dhoni. He is great player and family man, I recently watched one picture of Dhoni with his daughter Ziva online, What a cute kid she is.
One work front actress is busy with her upcoming two TV reality  shows, apart from this she is working on her upcoming Hindi flick which is going to be produced under  Sunny Leone's home production house. She is also working in two South projects, well on work front she is going through busy schedule isn't it.
We wish her good luck for her upcoming project.
Once again Sunny Leone is raising temperature but this time with Dabboo Ratnani's calendar. According to sources recently actress did hot shoot for Celebrity calendar of Dabboo Ratnani'. Dabboo is well known for celebrity calendars.
Well becoming part of Dabboo Ratnani calendar is dream come true for every actress. According to sources Sunny appeared in 20th edition of Dabbo Ratnani's calendar.
You can watch actress in blistering red jacket and black bikini with curly hairs, she is looking stunning and hot.
On work front actress is busy with Hindi remake of Punjabi super duper hit Jatt & Juliat, in this remake she is going to share screen space with Maniesh Paul.
Well recently actress was in news for her biopic Karenjit Kaur – The Untold Story, which released online web series.
Its happening  first time when Mahiesh Paul is going to share screen space with Sunny Leone.
---
Well from very first day porn star Sunny Leone made her Bollywood debut has managed to become popular star of Bollywood cinema due to her dedication and hard work, right now she has great following in India.
Recently actress took  social platform Instagram to share her new venture. She shared on click with caption., "So excited for our new venture!! @taposh.official @dirrty99 #SuncityMedia #LovelyAccident #ComingSoon #Indian #Bangladesh #collaboration #music."
For upcoming music video "Lovely Accident" she joined hands with Taposh a well-known Bangladeshi musician.
Right now she is busy with MTV Splitsvilla Season 11 with Rannvijay Singha. She is hosting this series from past few years.
Well it's going to be delight for her fans who were eagerly waiting for her new venture from past few months and now wait seeems to be over as she is all set to release of her upcoming music video.
Well it's going to be happy news for Sunny Deol fans who were eagerly waiting for the release of most awaited and anticipated project of Sunny Deol titled "Mohalla Assi" which was stuck in legal trouble due to sensitive contents has got clearance certificate from CBFC (Central Board Of Film Certification)". Recently maker of flick revealed first trailer on social media You Tube.
Upcoming project is inspired from book written by Kashi Nath Singh on Ram Janmabhoomi movement and Mandal Commission that took place during 90's. In this project Sunny Deol is playing a role of individual struggling for building Ram Mandir in Ayodhya.
As movie is based on sensitive note, therefore it got in legal fight with CBFC, and got stranded, however recently movie got NOC from CBFC.
This flick is directed by Dr. Chandraprakash Dwivedi.
Other-co stars of this flick are Sakshi Tanwar and Ravi Kishan in pivot role.
Bollywood actress Sunny Leone's upcoming project Veeramadevi is in trouble. According to sources Kannada Vedike Yuva Sene has started protest against flick claiming Sunny Leone is not fit for role, casting him for easing role of Veeramadevi is insult to historical figure.
According to sources Kannada Vedike Yuva Sene has warned if Sunny Leone is not replaced they will go for huge protest. They also said they don't mind if she work in any other flick, however working in biopic based on historical figure will not be granted.
According to sources President of wing youth R Harish disclosed " Sunny Leone is not right actress to ease a role of historical figure, therefore she should be replaced. He further said Veeramadevi has always came forward and supported and worked for Hindus, she has also built numerous temple in Karnataka, therefore if porn star will ease role of Veeramadevi it will hurt religious sentiment.
According to latest development actress has been banned to enter Tamilnadu, due to which shooting of flick got stranded. And there are reports doing around the corner Kannada Vedike Yuva Sene will begun mass protest on 3rd November.
Well we all know these days biopic movement is on , and every year we witness number of biopic been made, but we haven't heard any star making biopic on his star father, however recently Sunny Deol expressed his desire of making biopic on his father Dharmedra (Bollywood Legendry Superstar).
He further disclosed he can only go for biopic if he gets a ideal writer and director who can create ideal plot.
While interacting with media Sunny was asked "Is he looking forward to create biopic on his father, actor said "Well making biopic is not bad idea, these days biopic is in fashion, but it can only happen if I get ideal script writer who can justify lifetime story of my father.
Well it's for sure my father will be there to contribute his time in sharing his life story with script writer.
Actor was also asked "If in future biopic happens will he be portraying his father's role", actor replied well me and my son do somehow resemble to my dad yes we can portray his character, however it's not sure who will portray my dad's role, if happen only time will tell.
Well going through above news it seems actor is interested in making biopic of his father, well if in future we get chance to watch actor easing role of his dad in biopic, it's going to be historical event in Indian Cinema.
Right now Deol's are set with third installment of Yamla Pagla Deewana Pher Se.
From the very first day biopic of Sunny Leone got released in term of web-series on small screen she is receiving positive reviews from critics and viewers, recently first series got closed and fans were eagerly waiting for the release of second series, here is good news for Sunny Leone fans who recently watched first series of most anticipated web-series of 'Karenjit Kaur: The Untold Story.
According to sources second series of "Karenjit Kaur : The Untold Story" is all set to hit small screen on 18th September on Zee5, recently actress came forward and shared first look of second series.
Web-series is directed by Aditya Datt who is well known for creating esteemed thriller "Table No 21".
Karenjit Kaur : The Untold Story showcase her full life journey as how Karenjit Kaur became Sunny Leone and then turned Bollywood celebrity.
First series of "Karenjit Kaur : The Untold Story" received great applause from viewers and critics.
---

OMG Sunny Leone biopic is in trouble, yes you heard right as "The Shiromani Gurdwara Parbandhak Committee (SGPC)" has apposed Leone for using name Karenjit Kaur" in title of her biopic Karenjit Kaur: The Untold Story which is all set to release on Zee5 on16 July.
According to sources Additional secretary and spokesperson of SGPC Diljit Singh disclosed to leading daily that using Kaur will hurt sentiments of Sikh community, as Sunny Leone doesn't follow teaching of the Sikh Gurus, on the other hand she is now Leone not Kaur, Therefore she has no right to use Kaur in biopic title, if she use Kaur it will create problem.
According to sources other Sikh leaders also asked not to use Kaur in movie title, as it will be hurting religious sentiments of Sikh's and will spoil image of Sikh community.
Well from very first day trailer of biopic got highlighted it has stuck in number of controversies.
Well we hope everything get sorted out soon and biopic get released on prescribed date.
In upcoming biopic entire life story of actress will revealed.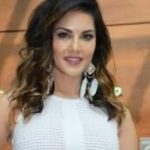 Few days back we came across news that Sunny Leone is all set for her biopic Karenjit Kaur :-The Untold Story. Which will be available online.
According to sources upcoming biopic of Sunny will be available online on ZEE5. This show will showcases life journey of actress from being a small girl to an pron star and then making her entry into Bollywood.
While interacting with media Sunny disclosed I decided to make show on my life story, because I want to clear air regarding misconception that people started criticizing me when  i won Big Boss and made my entry into Bollywood.
Before making my entry into Bollywood I went through hartedissiom and criticizing. I am feeling happy that I will showcase my life journey so that people understand how tough it was for me when I was working as adult star.
Well we all know about Sunny Leone as how she manage to become popular face in Bollywood after entering Big Boss 5 in 2011 through a wild card entry.
For past few years we have watched transformation of Sunny, we have witnessed her climbing stairs of success with her dedication and hard work. Apart from acting she has become business woman with her cosmetic brand own cosmetic line – Star Struck.
After showcasing her acting caliber, actress is all set with her biopic titled "Karanjit Kaur"which will showcase life story of actress, her struggle during early days when she started her career with Adult film industry and how she managed to become Bollywood star.
According to sources upcoming biopic will be delivered in two web-series. However there is buzz doing around the corner that she would have gone for flick on her life so that it could have reached out for huge audience. However actress has different opinion according to her `I hope what we are doing is doing right way. Its not going to be show for us, however we are looking forward to create a story that will make audience stand on their feet. It's a journey, and thereby releasing in term of web, it will become easy accessible for her fans and viewers, as they will have no time bonding to watch, they will be free to watch whenever they have time.
According to sources upcoming web-series of Sunny's biopic will be telecast on Zee5. It will only be availed on platform of video on demand.
Well we hope after going through above news fans will be feeling crazy and delighted to watch Leone's life story.
advertisement
Subscribe Newsletter
Recent Posts
Tags