Aamir Khan starrer PK has come out to be most controversial movie of 2014, from very first day PK poster got released movie got into controversy due to nudity. Though movie is released still controversies are not living movie.
According to latest news there is murmur doing around the corner that PK is on a verge of ban, according to Hindu Janajagurti Samiti PK should be banned as this movie contain contents which are highly provocative and it straightway hurts religious sentiment of the community.
According to sources HJS has filled police  complaint against the movie and  its maker in Navi Mumbai, Nagpur and Sangli, in an complaint HJS activist Uday Dhuri has stated that PK is equipped with number of ritual and tradition which are based Hindu religion which hurts sentiments of community, Therefore I request police to take strict action  against maker of PK and movie should be banned.
It seems controversies are not in mood of living PK. However movie had a great opening as this movie collected 50 crores in just two days.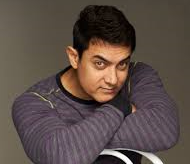 According to latest rumors bollywood perfectionist  Aamir Khan will go nude for Rajkumar Hirani's upcoming flick P.K. if rumors are to be believed true then it's going to be surprise for Aamir fans to see their favorite star getting nude. According to reports Aamir will be posing nude for the first look and in his nude pose he will holding a stereo system for covering his modesty.
According to sources this nude and bold scene will take place in jungles of Rajasthan.  In P.K Aamir is going to play a role of alien who lands on earth to experience earth life. Due to alien avatar in P.K. he will be seen in bare dare which will showcase him like real aliens. Due to alien being ignorant about cloth Aamir will be portraying so. P.K is said to be political satire. Other co-stars of movie are Anushka Sharma and Sushant Singh Rajput. Releasing date of P.K is yet to be confirmed.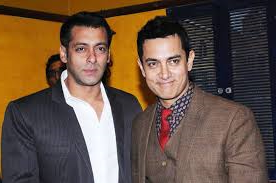 Aamir Khan going to play role of middle man to solve ongoing tussle between Salman and Paparazzi, according to latest reports recently Aamir Khan was seen in charity football event organized by his daughter Ira Khan, during the event he promised photographers that he will try to solve tussle between them and Salman Khan.
According to reports during the charity football match, Aamir was found having word with Photographers regarding the ongoing controversy between them and Salman.
According to sources Salman and Jacqueline were present at football event organized by Aamir's daughter, however it was witnessed that photographers available on event did not click any image of Salman, and after Salman left the event Photographers started clicking images of everyone present in event. It seemed they are not interested in clicking images of "KicK" star Salman Khan.
According to reports Aamir came to know about tussle when he was having word with media. Thereafter Aamir has promised  photographers that he will have talk with Salman and try to solve ongoing tussle.
Though before Aamir Khan disclosed that news of getting threat is rumor therefore he is not looking for any security, but now it has come to light that he is truly getting threat calls , as he has purchased a bomb and bullet proof Mercedes S 600 to safe guard his life.
According to reports Aamir Khan was seen riding Mercedes S 600 which is bullet proof car. He was also seen with his wife Kiran Rao riding in Mercedes S 600 enjoying fun ride.
According to reports Aamir is getting threat calls due to his own going TV show Satyamev Jayate, as this show highlights ignorant face of society by bringing offender in front of public, due to this he keeps on getting threat calls from offenders who are involve in bad deeds. Therefore he has bought a bullet proof car worth Rs 10 Crores.
According to reports Aamir is third personality of India who have Bomb and bullet proof Mercedes S 600. Apart from him in India only 2 person own Mercedes S 600  Prime Minister and  Mukesh Ambani.
Though there were reports that Aamir Khan had asked for bullet proof car as he believe that after showcasing next series of Satyamev Jayate2 he will get some threat to life, as in second season of Satyamev Jayate2 he will bring forward issues related to Lok Sabha's coming elections apart from this he will be showcasing issue of working of governance.
Before also there were news that he received number of threat calls to stop Satyamev Jayate, as in first season of Satayamev Jayate he talked about sensitive issues like female feticide, wrongful medical practice and honor killing. Due to this he received threatening calls asking star to stop Satayamev Jayate highlighting on TV.
According to latest reports Aamir added that he have no fear of threats as he don't go by rumors. He said I am playing a role of educator; therefore I am talking on sensitive issue, so that people should get aware what evil thing are taking place in our country and how we can get rid of it.
advertisement
Subscribe Newsletter
Recent Posts
Tags