Manmarziyaan actor Abhishek Bachchan who got mixed response for his acting in Manmarziyaan, recently lent his voice for animated flick.
According to sources actor has lent voice for upcoming Netflix project 'Mowgli – Legend of the Jungle'.
Other bollywood stars who lent their voice for the same are Kareena Kapoor,Madhuri Dixit, Anil Kapoor and Jackie Shroff.
Well news of lending voice was confirmed by actor on social media twitter actor wrote "So happy to be a part of a story I have loved all my life. He is ready to do whatever it takes to keep Mowgli alive. Wait for Bagheera in Mowgli: Legend Of The Jungle on @Netflixindia Dec 7."
It's happening first time when Netflix is bringing children oriented project, for the same Netflex purchased copyright from Warner Bros in month of July.
According to sources movie will release worldwide on 7th December 2018.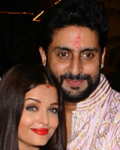 Abhishek Bachchan gave special gift to Aishwarya Rai Bachchan on her birthday, according to sources actor took break from his busy schedule and flew down to Mumbai to host surprise party for Ashiwarya at his Juhu Bungalow last night.
According to sources before giving surprise actor along with Aishwarya visited Siddhivinayak Temple, and today they went to Goa for spending some leisure time.
Well actor has number of time proved how much he love Aishwarya, recently we came across news that actor kept Karwa Chauth fast for Aish. And now he organized surprise birthday party for her, and went to Goa trip to celebrate her birthday.
Well on work front actor is all set with his upcoming project which is sequel of "Life In A Metro". According to sources actor will resume shooting on 4th November after returning back from Goa trip.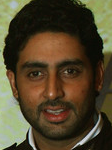 Recently Manmarziyan actor Abhishek became victim of troll for his performance, according to sources one of his follower trolled actor by adding "Manmarziyan sink proving @Juniorbachachan talent to turn hit flick into a flop flick" Kudos to his talent, not many have it! It time to end #nepotism and for #StarKids to start #Vadapav stall..lol! #Stree proves #TalentCounts!!" He also added, "It time to end #nepotism and for #StarKids to start #Vadapav stall..lol!
Well after going to tweet actor came forward boldly handling troll actor tweeted "with all due respect kind sir, I would expect an esteemed doctor such as yourself to study and figure before proclaiming. Well I hope you learn how to give judgment before going through facts.
Well it's not happening first time when he has become victim of troll due to his performance.
Few months back actor was trolled for his financial condition when he was out for vacation with his family.
Well we all know movie becoming hit or flop depends on the script not acting, if one get good script he or she always justify role, as these days actor put extra efforts for making flicks hit by taking special training for prescribed role.
Bollywood most anticipated Anurag Kashyap directorial venture, Abhishek Bachchan starrer Manmarziyaan had a slow opening as movie managed to collect only  3.52 cr at the box-office on opening day.
Recently we came across news in which Karan Johar along with other Bollywood celebrities  was found praising Manmarziyaan team during the special screening of flick, despite this movie had a slow opening at the box office.
According to Bollywood trade analyst movie had good opening in North region, and there are chance that in coming day movie will do good business at the box office, reason behind slow opening is releasing of nine projects in row on same day.
Recently trade analyst Taran Adarsh came forward and tweeted "Manmarziyaan has a low Day 1… Started on a dull note in the morning, but picked up towards evening… North circuits were better… Biz will scale upwards on Sat and Sun , but real test will be on weekdays… Fri 3.52 cr. India.
Well we hope movie managed to do good business at the box-office in coming day.

Will john and Abhishek reunite again, before we have watched their on-screen chemistry in Dhoom and Dostana. Well there are some reports doing around the corner that Abhishek and John has given node to Anees Bazmee's upcoming project "Pagalpanti"
According to sources before title of flick was "Sade Saati" , however maker felt this title might have some adverse effect on movie, considering adverse effect he changed movie title to "Pagalpanti"
Well Joh was away from comedy from past few years, as he was busy playing immense roles ; well we think John is in mood to make viewers laugh.
On work front right now Abhishek and entire team of his upcoming flick Manmarziyaan is on special mission for collecting funds for Kerala flood victims. According to sources they are doing live concert in Nagpur in where special boxes will be placed where audience can donate money according to their capacity for helping Kerala flood victims, apart from money clothes and medicines can also be donated.
We salute Manmarziyaan team for organizing concert for collecting money to help Kerala flood victims.
advertisement
Subscribe Newsletter
Recent Posts
Tags