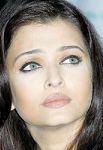 Bollywood actress  Aishwarya Rai who recently got nominated for !Streep Award for Excellence at (WIFT) India Award, was found emotional, in 31st IMC Women Entrepreneur's Exhibition which was entirely based on women empowerment.
According to sources actress was seen emotional during 31st IMC Women Entrepreneur's Exhibition that took place in Mumbai.
Well Aishwarya was Chief Guest of the event, recently one video from event got viral online, in which actress is seen crying during the National Anthem, well it showcase how much she is concerned about women empowerment.
While interacting with media Aish said " I thanks all the members of IMC Women Entrepreneur for inviting me as Chief Guest, I am feeling honored that I have come forward for women empowerment, as women empowerment is important issue of our nation.
Motto of IMC is to give platform to talented businesswomen's who are looking forward for a platform to introduce themselves and their product.
According to sources exhibition will continue for about 2 days and about 250 women are  participating in this event.
Actress while concluding her interaction with media said "I thanks IMC members for introducing such a kind of platform, which is playing important role in life of  business women who looking forward to expend and start new business.

Good news for Aishwarya Rai fans, yes it'se going to be good news as actress is going to be confer with first Merry!Streep Award for Excellence at (WIFT) India Award. Award ceremony will commence in Washington DC Tomorrow.
According to sources Merry!Streep Award is specially designed for honoring female actress of both Bollywood and Hollywood cinema for showcasing women empowerment in entertainment world.
According to sources Aishwarya is going to receive award for outstanding skill and for showcasing women power on big screen, and coming forward for welfare of women empowerment.
According to sources Zoya Akhtar will also be honored at WIFT India Award Event for her outstanding work in Indian Cinema.
According to sources WIFT award is designed for all women working in field of on screen media and cinema.
Well Aishwarya time and again has  proved her verstality by playing role of powerful women in Indian and International cinema.
So guys get ready to congratulate your favorite actress for receiving Merry!Streep Award on 8th September.
We congratulate actress for new achievement.
Recently Aishwarya Rai Bachchan stunned everyone when she made her entry into Cannes festival wearing a fish-cut gown designed by Dubai's top designer Michael Cinco.
Aishwarya Bachchan was looking so stunning in purple and blue color fish-cut gown, which was complimenting her curves and skin tone.
Tale of her gown which was 20 feet long was center attraction of event, as everyone in event was seen praising actress for her gown and looks.
While interacting with media  dress designer Michael Coming disclosed making dress for Aishwarya was dream come true, however it took about 3000 hours to design elegant dress, I am feeling happy my hard work got paid off. I thanks everyone for appreciating my work.
Apart from this he shared video on social media Instagram disclosing experience about making dress for Aishwarya Rai.
Well we think after going through her Cannes dress and look her fans will fall in love with her again.
As we all are aware of Aishwarya Rai's upcoming project Fanne Khan in which she is sharing screen with Anil Kapoor and Rajkummar rao was all set to release in June 2018, but maker of flick has shifted releasing date to July 13, to avert clash with Salman's most awaited project Race3, as maker of Fanne Khan wants both the movies to have fare opening.
Upcoming project of Aishwarya Rai Fanne khan is inspired from Dutch blockbuster movie "Everybody  Famous". This movie received Best Foreign language film of 2001.
Few days back first look of actress from Fanne Khan was revealed, in which she was looking hot and stunning.
In upcoming project Aish is going to ease a character of singer and she will be seen romancing Rajkumar Rao.
Good thing about Anil is that he is part of both the project Fanne Khan and Race3.
Well when it comes to bollywood celebrities, moving without makeup is somehow disgusting. Recently Aishwarya Rai Bachchan was in Dubai for event to endorse International watch brand.
Well It was shocking moment for actress when her makeup artist was unable to catch her on time.
According to report her makeup and hair stylist Daniel Bauer could not make it on time due to his prior commitments. Due to which entire team and Aishwarya was left helpless for few hours at the event, making actress nerves.
Therefore at last minute she has to look for a replacement, well you can say where there is Will there is a way as  at last minute she found budding maker up artists Adrian and Aasif and she gave charge of makeup and hair style to both.
While interacting with media actress disclosed "thanks God at last minute Adrian and Aasif took charge"
advertisement
Subscribe Newsletter
Recent Posts
Tags