Tag Archives:
Akshay Kumar
Akshay Kumar starrer "Gabbar Is Back" created new record on the box office with a great opening, on the opening day movie managed to grab whooping amount of 13.05 crore, which is highest opening of any movie in 2015.
According to sources "Gabbar Is Back" made a new record of opening in 2015,  while interacting with media Akshay added he is feeling happy that his movie had a great opening, he further add, I thank my fans for making my movie have a great opening.
"Gabbar Is Back is based on common man story who fight against corruption, in this movie Akshay is sharing screen with Shruti Hassan, Sunil Grover, Suman Talwar, and Kareena kapoor is doing guest appearance.
Akshay starrer "Gabbar Is Back" has left behind Ranbir Kapoor starrer Roy which earned 10.4 crore on a opening day.
Filmmaker Leela Bhansali is feeling happy that his movie has managed to have great opening, he believe his movie will become block buster hit too.
Bollywoods most happening star who is known for his outanding comic sense Akshay Kumar has made it clear that he will not go for third installment of "Hera Pheri"and there are news doing around the corner that Abhishek Bachchan will ease role in place of Akshay Kumar.
While interacting with media Akshay said he rejected the offer of doing third installment of "Hera Pheri" as script of movie is not upto mark.
We have watched Akshay playing different genres. Actor added I don't want to be typecast who plays same genre again and again I always want something new.
Right know actor is busy in shooting of his upcoming flick "Babby" which showcase serious issue of terrorism for this he has teamed up again with filmmaker Neeraj Pandey, before we saw Akshay in Neeraj Pandeys "Special 26".
Akshay while interacting with media disclosed that his upcoming "Babby" showcase story  of 28 people who are on mission to finish terrorism.
As we all know these days in bollywood making movie on biopics is becoming famous trend, we have witnessed stars like Farhan Akhtar, Priyanka Chopra and Irrfan Khan doing biopic , recently we came across news that Ranveer Kapoor is going to work in upcoming biopic "Bajjrao Mastani" and SRK is all set to play character of Indian Hockey Legend Dhyanchand.
It seems biopic is becoming famous among today's stars. If we go by latest buzz there is murmur doing around the corner that Khiladi star Akshay Kumar is looking forward to do biopic.
While interacting with media Akshay disclosed he is keen in doing biopic but till date he has not been offered any biopic, therefore if any filmmaker in future come forward and offer me biopic and I believe that I can give full justice to biopic I will surely give nod to biopic.
Answering to questing which personality you will chose to play, if you are offered biopic in future, Akshay said I don't have any clue which personality I can go for, its difficult for me to disclose anyone's name.
Bollywood superstar Akshay Kumar known for action and comic sense is also a carrying father. He keeps tab on his children to make sure they live a normal life, as he doesn't want that his children get expose to media. According to him it's not right time to expose his children with media.
While answering to question do you keep your children away from limelight?, actor added being a father i am very protective about my kids, therefore i always keep tab on my children that they stay away from limelight. I want my kids to live a normal life, therefore i believe it's better to keep kids away from being seen everywhere as well as in newspapers or media.
Right now actor is riding high due to success of "Holiday- A Soldier is Never Off Duty". He is protective father and husband he has to kids Aarav and Nitara.
Akshay starrer "Holiday-A Soldier is Never Off Duty" managed to mint 79 crore in just two weeks.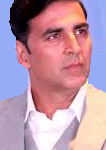 Akshay Kumar starrer "Babby" got in trouble when maker of movie failed to pay dues of about 2.5 million to Nepali Film Management for the shooting of movie "Baby"
According to reports DSP of Nepal Police Mr. Abhi Narayan Kafle posted at Gaushal Beat said that they have not detained any one, we are just asked both the parties to appear in  police station so that we can understand what actually happened.
According to reports Mr. Kafle added that Nepal has seized shooting equipments of Indian movie unit as they have failed to pay amount to Nepali Film Management. Therefore we are trying to find common ground so that problem should be rectified.
Though Akshay left Nepal after completing shooting in Kathmandu, however chairman of the film management company Ice-fall Adventure Pvt Ltd Ram Krishna Pokhrel has detained shooting equipments when unit reached Tribhuvan International Airport to catch flight for Turkey by India without paying outstanding amount to Nepali Film Management.
According to reports Indian Film unit claimed that there flight was missed on Thursday due to which they faced great financial loss. Further Indian Film unit told police that they have made arrangement by leaving one unit member behind to clear dues, but however ice-fall rejected their offer.
According to reports till date parties have not reached any conclusion to problem still matter is hanging with Nepal police.
advertisement
Subscribe Newsletter
Recent Posts
Tags