Well we all know about Akshay Kumar's most awaited project "Gold", well few days back viewers and fans of Akki went through "Gold" trailer, everyone praised latest avatar of Akki. Well this time maker of biopic revealed latest song 'Naino Ne Baandhi'.
Good news for Akshay Kumar fans as first song from biopic "Gold" Naino Ne Baandhi" is out, song is picturized brilliantly, viewers can feel on-screen chemistry between both stars. Well thought both the stars are sharing screen first time, but there on-screen chemistry is eye-catching and heart tendring.
In Gold you will witness Mouni Roy easing role of Akki's wife.
It's happening second time when Akshay is doing any biopic, before he did Padman, for this actor received great applause from viewers and critics.
Shooting of biopic took place in UK and India. Biopic is all set in India's pre-independent.
Biopic will showcase story of India hockey player, as how he manage to achieve his dream of wining free India's first Gold come true. It was historical event as India won first Gold medal in Olympics that took place on 12th of August 1948.
Well Naino Ne Bandhi song is becoming house hold of Indian cinema fans.
Biopic is all set to release on 15th August.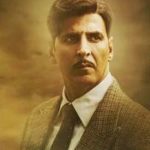 As Akshay Kumar starer "Gold" release date is coming closer, promotion is on full swing. For the same special event is being organized in India on 6th July, for the same actor will be flying back to India after enjoying holidays with his family in USA.
From the very first day trailer of "Gold" got released, trailer has managed to create new records by getting 35 million views at very fast pace.
According to sources maker of flick keeping in mind about level of Gold promoting  at highest level has organized special event for giving sneak peek of music and story of flick, for the same entire team of "Gold" will join together on 6th July.
Being a patriotice flick is all set to release on 15th August Independence Day.
Movie will showcase story of Tapan Das, as how he manage to win Gold for India during free India moment.
Other co-stars of this flick are Mouni Roy, Farhan Akhtar, Kunal Kapoor, Amit Sash, Sunny Kaushal and Vineet Singh
From the very first day Akshay Kumar  starer "Gold" came into light, viewers and fans are eagerly waiting for first glimpses of movie trailer.
Good news for Akshay Kumar fans as movie trailer is out now fans and viewers can go through trailer on social tube YouTube.
Upcoming biopic is based on Tapan Das who win Gold during Indian Independence Day.
From the very first day trailer got released on YouTube it's breaking all records. Trailer is receiving positive reviews from critics as well as viewers. According to sources Akshay has done full justice to his role.
According to sources viewers are going to witness next level biopic based on sports set in 40's.
Number of filmmakers came forward for praising Gold trailer such as Karan Johar took social platform Twitter to praise the trailer saying, "Outstanding trailer of #gold !!!! This ones going to be big! Congratulations to @akshaykumar @kagtireema @ritesh_sid @FarOutAkhtar". Bollywood versatile filmmaker Anurag Kashyap said, "This trailer is so kick ass @kagtireema". Bollywood versatile filmmaker Ashutosh Gowariker said, "SMASHING TRAILER! Looks like this #GOLD is surely going to be DRIBBLED into the GOAL!! Congrats @kagtireema @ritesh_sid @FarOutAkhtar Go TEAM INDIA @akshaykumar @Roymouni @kapoorkkunal @TheAmitSadh @ItsVineetSingh @SunnyK0". Bollywood versatile duo filmmaker Abbas Mastan said, "Excellent trailer of #Gold @akshaykumar @reemakagti @ritesh_sid @FarOutAkhtar".
Going through above tweets by filmmakers it seems Gold is already hit.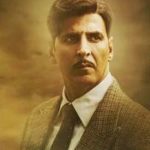 Well there are few Bollywood stars who usually sign flicks which have some positive message for nation. Well we are talking about Akshay Kumar, we have watched him playing role of soldier in number of flicks and we have watched actor in movies based on Swach Bharat Abhayan.
Actors upcoming project "Gold" is also a patriotic one, which will showcase true story of independent India winning its first gold medal in hockey at the 1948 Summer Olympics.
Recently Akki came forward and disclosed that trailer of upcoming project "Gold" will be revealed very soon.
Actor took social platform twitter and tweeted"The dream that united our nation,
The dream that began in 1936,The dream that took 12 years to become a reality. Get ready to witness… #GoldTrailer releasing on the 25th of June.
In Gold actor is going to share screen space with Kunal Kapoor, Mouni Roy, Amit Sadh, Vineet Kumar Singh and Sunny Kaushal.
Movie is directed by Reema Kagti and produced by Ritesh Sidhwani and Farhan Akhtar's home production.
Gold is all set glitter on 15th August.
I

Some of may not aware of Akshay Kumar
's tweet regarding fuel hiek in 2012 when UPA government was in power. During that time actor in his tweet wrote " Guys I think it's time to clean up your bicycle and hit the road! Well recently actor deleted that tweet from twitter when petrol and diesel price touching new heights.
However some of Twitter followers are not happy with actors act of deleting tweet. For the same actor became victim of troll as some of followers  wrote he is foreigner and some wrote ABVP supporter.
One of his follower wrote "Sir please can you lend me. Your bicycle, I will get it cleaned!! And another follower trolled actor adding Sir why you have deleted tweet, what you think, you have done right action, it seems in coming days you will delete  all tweet regarding politics that you wrote before new government came into existence.
Well we also don't understand why actor did so, however it's his personal account, he has all right to delete comments, but somehow it raise question why he did so.
advertisement
Subscribe Newsletter
Recent Posts
Tags