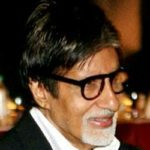 Good news for Big B fans who were eagerly waiting for the release of first look of most awaited project Badla from very first day making of flick came into existence, recently actor came forward and shared first teaser of flick.
Recently actor shared first teaser of "Badla" with his fans on social platform twitter.
Going through latest teaser you will witness actor crossing bridge with briefcase.
Upcoming project is inspired from Spanish flick 'Contratiempo'.
Movie is being produced by Red Chillies Entertainment in collaboration with Azure Entertainment.
Movie is all set to release on March 8.
On work front actor is right now busy with his upcoming project Brahmastra and Badla.
Big B is first Bollywood legendary actor who is 70 plus and still going smooth and giving blockbuster hits.
We wish actor good luck for his upcoming projects
Big B to, start shooting for upcoming project "Jhund" by the first week of November 2018.
According to sources after completing first season of KBC and completing promotion work of ongoing project "Thug Of Hindostan", which is going to end on last week of October, actor will start shooting for "Jhund"
According to sources in upcoming project "Jhund" Amitabh Bachchan is going to play a never before avatar. However there is buzz doing around the corner that actor is going to ease a role of professor who create a soccer team by selecting street kids.
According to sources maker of flick Nagraj Manjule is looking forward to give special training to kids in football so that they can justify their prescribed role.
Shooting of flick will commence in Nagpur for 45 consecutive days.
According to sources story of Jhund revolves around backdrops of Nagpur, this is done so that audience get real feel.
While interacting with media Mr. Nagraj further said working with Amitabh sir is dream come true, he is my favorite actor, it seems my dream of working with Bollywood legend has come true. I went for Big B because he is only star who can justify "Jhund". On the other hand I feeling excited to work with Kids.
Movie is going to directed by Nagraj Manjule and going to be produced by T-series in collaboration with Taandav Films Entertainment Ltd.
Good news for Big B and SRK's fans, as both the stars are going to collaborate once again.
According to sources Big B and SRK are comingup with new project "Badla", which is going to be crime thriller. But this time Shah Rukh is going to produce the flick not to act.
According to sources in upcoming project Amitabh Bachachan is going to share screen with Tapasee Pannu second time, before they both collaborated for "Pink".
Recently Superstar shared Selfi that he took with his co-star Tapasee Pannu.
While answering to question whether SRK will do special appearance in upcoming project, filmmaker said  as Shah Rukh is going to produce flick, therefore I am going to restrict actor for making special appearance.
Well we all know when ever both stars made their appearance together on Silver Screen they always created magic, but this time both are collaborating as actor and producer, we hope viewers will once again witness their magic.
On work front Amitabh sir have number of projects in hand like Thugs of Hindostan, Ghoomketu, Nastik, Shoebite and Badly.

Omg Big B and Shoojit Sircar once again pleaded maker of stranded project Shoebite to release the project.According to sources Shoojit Sircar is ready to sell his house for the sake of stranded project Shoebite.
According to latest development Big B took social media Twitter and requested maker ". "Please… Please… Please… UTV and Disney, or whoever else has it… Warners, whoever … Just release this film. Lot of hard labour has been put in. Don't kill creativity,".
According to reports Amitabh sir has come forward and made another effort by requesting maker of Shoebite to release the flick as early as possible, according to sources project got delayed due to some tussle between two production houses Percept Pictures and UTV Motion films, as during tussle a case was registered by Percept against UTV, however case was later dismissed in 2012, but film is still not released..
While interacting with media Shoojit disclosed that he and Amitabh sir have been pleading  maker to release the flick, I request Ronnie Screwwala to come forward and resolve ongoing tussle ." Sircar further added he ready to scarifies his house for the sake of flick.
According to report in Shoebite Big B is easing a character of old man who is on a journey of self discovery.
Well we hope everything get back on track and we get chance to watch Shoebite as early as possible.
Whenever issue of health concerning Big B comes in light, his fans get into chaos. Best thing about actor is whenever he get ill, he always give report of health to his fans.
Recently Big B got ill during the shooting on his ongoing project "Thugs Of Hindostan" in Jodhpur.
Recently actor came forward and disclosed his illness on his blog adding "I am getting my team of Doctors in tomorrow morning to fiddle around with my body and set me up again .. i will rest and keep informed in process ..
Apart from actor his wife Jaya Bachchan came forward and reported about actors health adding health is fine. His back, neck hurts. He is in some pain, but overall he is doing fine."
Well we wish actor good health, we hope actor resume shooting of his ongoing project soon.
advertisement
Subscribe Newsletter
Recent Posts
Tags