Tag Archives:
Karan Johar
It seems Karan Johar wants to become all rounder, he has done production, direction, acting, TV hosting and his latest venture is stuntman.
According to latest reports Karan Johar maker of Ae Dil Hai Mushkil is looking forward trying his hands on stunts, according to reports Anushka Sharma shared his pictures on twitter adding "Yo Karan so fit!!! Khatron Ke Khiladi hopes you are watching this!! .
Going through tweet and picture posted  by Anushka Sharma it seems Karan is well aware of the fact that for becoming good actor one needs to have dare, this is the reason he is trying his hands in stunts.
Though this news seems buzz, but it will only be cleared once Karan Johar comes forward and discloses it.

Bollywood most renowned filmmaker Karan Johar who is playing a negative role in Anurag Kashyap's "Bombay Velvet" add he can never imagine taking Anurag in his flick as he only sign good looking actors in his flicks.
According to murmur Karan said "I will never cast Anurag in my flicks, I only go for good looking stars, I will not make a film where Anurag fits in, can anyone imagine Anurag in "New York"? you may have watched  him  in "Gangs of Wasseypur" what kind of film it was. If buzz is to believed than it seems Karan is not happy with Anurag.
While interacting with media he said I will never direct myself in any of my movies, however if any other director wants me to act I will surely like to act. Karan further add " his character in Bombay Velvet is tricky, when Anurag gave me script I at once said yes as script was too good, I got bit nervous when Anurag said he was looking forward to sign Naseruddin Shah for this role, seeing a good opportunity to prove acting caliber  i said yes to "Bombay Velvet"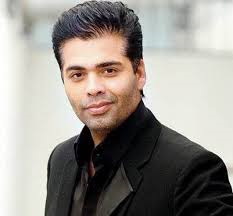 Karan Johar is known for making glamorous flicks, which have one-liners full of humour, one can watch Karan Johar in new avatar in poster of his upcoming acting project "Bombay Velvet. In poster you can witness Karan with shrewd smile and a moustache which has moustache.
Karan is making his entry as a actor in Anurag Kashyap directorial movie in this movie he is playing a role of Kazid Khambatta, and in this movie Ranbir Kapoor is playing of fighter Johnny Balraj.
Karan Johar has given chance to number of new comers like Varun Dhawan, Alia Bhatt in his movies, and all the actor who have been introduced by Karan Johar  in bollywood has manage to become number one stars.
We have seen Karan direction and now it's time to see his acting skill, we think his fans will feel excited to see him doing  acting  in movie.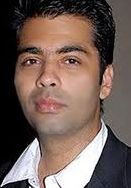 It seems filmmakers of Bollywood are getting fascinated toward making movie based on biopic, after Bhaag Milkha Bhaag, Marry Kom and upcoming biopic of MS Dhoni, get ready for another biopic on a sports personality.
If we go by latest reports bollywood filmmaker Karan Johar has purchased copyright to make movie based on Legendry hockey player Dhyan Chand.
According to latest development filmmaker confirmed the news of making movie on legendry hockey player Dhyan Chand, while taking on social platform tweeter he tweeted :My friends Pooja…Aarti Shetty and I are honoured and proud to have the rights to tell the story of the legendary sportsman Dhyan Chand.
There  is buzz going on that Karan Johar is going to sign SRK to play the role of hockey legend Dhyan Chand, but it will be only confirmed when Karan Johar will come forward and disclose  the lead star cast of his upcoming biopic based on legendary hockey player Dhyan Chand.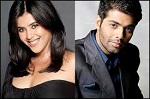 Few months back we went across news that filmmaker Karan Johar and Balaji owner Ekta Kapoor had put on hold their upcoming project "Badtameez Dil" which they were looking forward to make with Kareena Kapoor and Emraan Hashmi.
According to latest reports it is been heard that Karan Johar and Ekta Kapoor are looking forward to carry on their project "Badtameez Dil". However, this time without approaching Kareena and Emraan.  It has also come forward the Karan and Ekta are planning to re-edit some parts of script, so that script suits younger star-cast, for that they have started young hunt as they want young actors to be part of their upcoming project.
According to reports reason behind both Karan and Ekta putting on hold "Badtameez Dil" as crew member of project felt that script being a rom-com will not go with Kareen and Emraan as this script is meant for younger actors.
Though officially its still not announced when project will take place, but there are chances that soon they will disclose about "Badtameez Dil" new star cast officially.
advertisement
Subscribe Newsletter
Recent Posts
Tags