Tag Archives:
Kareena Kapoor

Bollywood Khiladi No 1 Akshay Kumar who is busy in promoting his upcoming flick "Gabbar is Back" was found praising Kareena Kapoor adding she has played a vital role in my acting career, as we both have done number of movies together I hope in future we will be doing more movies together.  When it comes to acting Kareena has versatility, I am sure her fans will like her acting in "Tere Meri Kahaani".
Movie has already started captivating  hearts of viewers, Gabbar is Back is themed on Aam Aadmi fighting against corruption.  In movie Akshay is playing a role of tough Guy having soft and emotional corner when it comes to family.
Promos of "Gabbar Is Back" are out and one can watch Kareena Kapoor romancing Akshay Kumar in a touching song, 'Teri Meri Kahaani' which turn out to be the first song released by filmmakers, song will take audience to emotional journey.
Bollywood actress Kareena Kapoor has managed to grab title of "India's Most Beautiful Woman" by Femina.
While interacting with media Kareena added she is feeling happy and excited that Femina has selected her as a India's Most Beautiful Woman she further said receiving this kind of title is dream come true, but when it comes to receiving  Femina's "Most Beautiful Woman than it matters lot.
While answering to question in which dress you feel more beautiful, she added when I am in my jeans and a sweatshirt. She further added secret behind her beauty  is, I always apply oil to my skin and hair almost every day, on the hand I also wear face mask made of mixture of curd and almond oil. To learn more about Kareena interaction with media, go through Femina magazine. Which is out there in market one can grab it from any magazine shop.
Bollywood gorgeous and most happening actress Kareena Kapoor was bowled out by a question when journalist asked actress about India's greatest achievement- Mangalyaan.
According to latest reports Kareena kapoor was astonished when Journalist asked her about India's greatest achievement  launching satellite "Mangalyaan" into mars orbit successfully, as she failed to understand what actually "Mangalyaan" means on the other hand she was unaware of the latest development of launching satellite "Mangalyaan into the Mars orbit.
According to reports when journalist asked Kareena about her belief on "Mangalyaan" during the launch of hair product , Kareena's first reaction was, Whatt!!??" with eyeballs popping out, when journalist described her about the "Mangalyaan" than she finally realized about the latest development of satellite Mangalyaan, she added she is feeling happy that India achieved big goal launching satellite Mangalyaan, further she added in future I would love to go to space.
It was shocking incident for media when they came to know that Kareena is unaware of the fact that India achieved launching satellite "Mangalyaan" into Mars orbit successfully.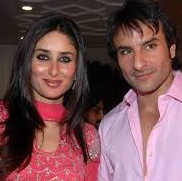 OMG  Kareena Kapoor don't like teaming up with her hubby Saif Ali Khan. According to Kareena there on-screen chemistry is not great due to this they are not able to impress audience, therefore both of them are not in favor of sharing screen together.
Answering to question what is reason behind not sharing screen together? Kareena added sharing screen together is not on our cards. We both shared screen together in "Kurbaan" and "Agent Vinod" but our chemistry failed to impress audience and critics, due to which both the movies got flopped.
Further Kareena added chemistry only depends on script if script is right it will showcase your chemistry. Therefore if script is not right than your chemistry will not be able to impress audience, moreover movie getting flopped should be blamed on script not on chemistry. She further added chemistry depends on story line not on paring. If story is strong then there are chances that chemistry will look good and movie will get full justice.
Right now Kareena is busy in wrapping up her upcoming Singham Return.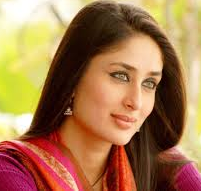 Bollywood most happening and gorgeous actress Kareena Kapoor is all set to share screen with Bodygauard, yes we are talking about Kareena to share screen with Salman Khan. According to reports filmmaker Kabir Khan has signed Kareena Kapoor opposite Salman Khan.
Before we have seen Kareena Kapoor's great chemistry with Salman Khan in Bodyguard, this time she is going to show her chemistry with Salman in "Bajraangi Bhaijaan".
While interacting with media Filmmaker Kabir Khan made it clear that he is going to make movie with Kareena Kapoor and Salman Khan titled "Bajranngi Bhaijaan". He further added his upcoming flick is exclusive for both me and Salman as this movie contain story of today's era therefore me and Salman are feeling excited to begin shooting of "Bajraangi Bhaijaan".
Kabir further disclosed though he has not done any movie with Kareena till date, but he is great admirer of her acting, therefore I am feeling happy and eager to start shooting with Kareena. Movie will shoot at different locations in India, movie will go on floor by the end of November, and we are looking forward to release movie on Eid 2015.
advertisement
Subscribe Newsletter
Recent Posts
Tags