Tag Archives:
Kareena Kapoor
Bollywood gorgeous actress Kareena Kapoor feels working in off-beat movies is not bad idea till script is ok. Till date we have seen Kareena Kapoor working in big banner movies, but she feels if she get chance to work in off-beat movie she will surely work only after going through script as if script seems exciting.
While interacting with media she added though working in commercial movies have different charm as it contains all the ingredient which audience wants. She added till date she has done number of commercial movies and all of them did well at the box office. She further added apart from commercial movies she has done few off-beat films in her career, belonging to a family who is involve in films from decades, it becomes important to prove yourself as a actress. From very beginning of my career i played a role of prostitute in Chameli and same i repeated in Talasah. She added i am not new to off-beat movies, but i like doing commercial movies. But she would not mind doing off-beat movies,  if she get a exciting offer she will surely work in off-beat movies. But when it comes to bold scenes I don't feel comfortable, therefore I cannot become part of movies like Dirty Picture which contain bold scenes, reason behind not doing bold scenes is lack of courage actress added.
Bollywood actress Kareena Kapoor rejection to big banner movies, arising one question in everyone's mind what is mystery behind rejections. 
According to latest reports Kareena Kapoor rejected Vidhu Vinod Chopra's  offer, before we have seen Kareena's marvelous acting in Vidhu Vinod's 3 idiots. According to reports when producer of upcoming Big B starrer untitled movie approached actress for lead role she added that she will only consider Vidhu's offer once she wrap up her upcoming movie Sigham Returns.
 According to reports after going through script of movie  she made her mind clear that she will work in Vidhu Vinods upcoming project, but anyhow she turned down the offer. 
This is not happening first time when Kareena has turned down the offer before also she refused Sujoy Gosh for his upcoming movie Durga Rani. It seems she is not in hurry to sign number of movies as she wants to concentrate on projects she has in her hand. But question still arises why she is doing like this.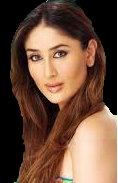 Bollywood actress Kareena Kapoor Khan is known for her beauty and acting we have seen her remarkable acting in movies, apart from acting she is also famous for her item numbers, till date she has performed number of item numbers  and all the item numbers  became hit numbers.
 Though before there was news that "Fevicol" is going to be her last item number, as she pledged that after this song she will never do any item numbers, but it seems she has broken her pledge by getting ready to perform item number ones again, for the sake of  her favorite mentor.
According to reports Kareena Kapoor is all set to perform item number in Sanjay Leela Bhansali's upcoming movie "Gabbar", she agreed to perform item number after SLB requested her to perform dance number for his movie. she will  be seen performing on bouncy number composed by Sajid-wajid.
Sanjay Leela Bhansali's upcoming movie is being made on huge budget of 7o crores. In this movie lead role is played by Akshay Kumar, movie is all set to release in 2015.
Bollywood's most happening Actress Kareena Kapoor denies the buzz of being pregnant. This buzz started when Kareena Kapoor was usually found absent from number award functions, as she was seen in few events, more over she was seen in weight gain physique. Due to this buzz started doing the corner that Kareena Kapoor is pregnant.
 Kareena Kapoor has cleared the buzz of being pregnant, by adding it's nothing sort of this as I am not pregnant. According to reports while interacting with media she disclosed that she is not pregnant as she and her husband Saif Ali Khan have different thinking as they like being perfect couple, therefore till date they have not planned to have any child, but in future they might consider, but right now they are focusing on their acting career.
Now that I am not seen in any award functions, it does not mean I am pregnant, the reason behind not attending award functions is I am not engaged in any performance, she added actor only attend award function when they are engaged for giving performance.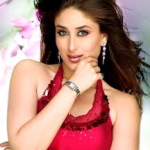 Making sequel in bollywood is becoming popular trend these days.  This time it's Rohit Shetty's who is looking forward to make sequel of Singham. Though from past few months hearsay was taking place as which actress will suit in a leading lady role in upcoming Singham2, but after long search work it has come forward that Kareena Kapoor is going to play leading lady role opposite Ajay Devgn.
According to latest reports director of Singham 2 disclosed that after going through script he came to conclusion that it's Kareena Kapoor who will suit according to script of movie. Though  before there were rumors going in the air that leading lady role will be played by Drashti Dhami in Singham2 as role was too short to be played by kareena Kapoor, but after finalizing Kareena Kapoor as Singham 2 leading lady the role of actress has been redrafted with better contents. 
Singham2 is going to be co-produced by Actor-producer Ajay Devgn along with Rohit Shetty. This movie is all set to go on floor mid this year. According to reports this time Villian role in Singham2 will be played by Amole Gupte instead of Parkash Raj, Prakash Raj played villain role in first part of Singham Series.
advertisement
Subscribe Newsletter
Recent Posts
Tags