Bollywood most happening actress Katrina kaif launched her most awaited beauty line- Kay
While interacting with media actress disclosed "She believes beauty lies in every moment that make one feel happy. Well makeup is been inborn part of my life, I am feeling happy that  dream of launching my own beauty line has come true, I am feeling happy to launch Kay Beauty line next year.
Well above news is going to be delight for her fans who were eagerly waiting for Katrina's beauty line.
She further said after portraying different avatars till date, time has come to launch my brand which is close to my heart.
According to reports her beauty line Kay Beauty will arrive next year on 22nd October
On work front actress is all set to collaborate with Vidya Balan for action project, right now actress is busy with shoot of her most awaited project Sooryavanshi opposite Akshay Kumar.
Recently we have watched adorable pairing of Salman and Katrina Kaif in most awaited project "Bharat", and there is news doing around the corner that she will once again share screen space with Salman in upcoming next installment of Tiger franchise.
During the success party of "Bharat" while interacting with media actress answering to question will she become part of third installment of Tiger franchise she said "No I don't have any idea, but I know Ali Abbas Zafar is looking forward to start working on fourth installment, but when it come to Ali he always share details with me at last minute.
Actress further said when it comes to filmmaking Ali never disclose his script as he is bit cautious.
On work front actress is busy with Akshay Kumar starrer "Sooryavanshi".
Well after going through above news fans of Kat and Salman fans will be feeling excited to watch them collaborating again in Tiger franchise.
Bollywood actress Katrina Kaif who's upcoming Salman Khan starrer project "Bharat" is all set to release on 5th June on Eve Of Eid feeling excited.
Recently Katrina expressed how she is feeling as her most awaited project "Bharat" released date is coming near, actress disclosed she is going through sleepless night due to excitement, as she is looking forward how viewers react, I am feeling happy that I got chance to be part of this big budget project".
While answering to question will movie manage to become block buster hit and create history actress said it all depends on viewers, well I think our hard work will pay off. Well movie getting hit depends on script and script of our project is heart capturing and strong, I hope audience will enjoy it.
Upcoming project is directed and written by Ali Abbas Zafar, and produced by Salman Khan in collaboration with Atul Agnihotri and Alvira Khan.
Guys get ready to witness Salman Khan in action on 5th June.
We wish Bharat team Good Luck.

Bollywood most happening actress Katrina Kaif is all set to try her luck in production, according to latest development actress is all set to turn producer.
While interacting with media during promotion of her upcoming project "Bharat" opposite Salman Khan actress disclosed his future plan she said "I am looking forward to start my production house by the end of this year with one of project for the same I am in talk with director, once everything get according to plan I will disclose about my production venture.
While interacting with media actress further disclosed about her role in Bharat, this is my best ever role I have played in my entire acting career.
Well in upcoming project actress is easing a role of Salman's love interest.
Well if news of actress opening her own production house is true than its going to be delightful moment for her fans.
We wish Katrina good luck for her production venture.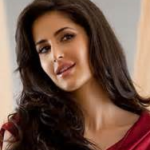 Well few days back we came across news that Katrina quit Remo D'souza upcoming dance project Street Dancer some reporte suggested actress quit upcoming dance project due to known availability of dates, some reports suggested she quit the project as she believed she looks older to Varun Dhawan, however recently exact reason came into light why she quit "Street Dancer".
According to sources real reason why she  quit "Street Dancer" came forward  as her sister Isabelle khaif is all set with dance project "Time To Dance" which is scheduled to release on same date when Street Dancer is going to release , taking into consideration that her flick might have some adverse effect on her sister's project she opted to quit Street Dancer. Well this is what we call affection towards family.
Well what ever would be the reason, it's for sure that  she has quit Street Dancer.
advertisement
Subscribe Newsletter
Recent Posts
Tags