Well we have witnessed number of Bollywood stars working for the welfare of society. Well some of us may not be aware of the fact that Priyanka Chopra is Goodwill ambassador of UNICEF which works for child Rights.
Recently actress visited Rohingya refugee camps.
She took social platform Instagram and shared her image looking out of window of aircraft with caption I visited Rohingya refugee camps of the UNICEF field visit. Children's uprooted, we should come forward for care.
According to sources Priyanka was appointed Goodwill ambassador for Child Rights in 2010, till than she is working with UNICEF.
She recently went back to Dhaka from London after attending royal marriage of her friend Meghan Markle who tied knot with Prince Harry. Royal wedding.
On work front she is busy with second session on quantico. And soon she will start shooting for upcoming Bollywood project Bharat opposite Salman Khan.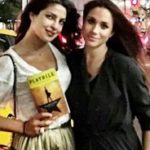 Bollywood actress Priyanka Chopra has expressed her happiness and excitement for her friend Meghan Markle's who is all set to tie knot with Prince Harry.
While interacting with host of The Jenny McCarthy Show she said she is looking forward to see Markle's royal future.
She further disclosed " She knows Markle from the very first day I made my international debut with Quantico, I am happy for her, I am feeling happy that I am going to become part of her royal wedding. She is very good human being, she is down to earth.
Markle is kind of girl who is always interested in exploring world, it's been four years I met her, and we developed great bonding. I wish her a great life ahead and hope her all dreams get fullfil.
Well this is we call real bonding, when your friends feel happy for your achievements. And always look forward to see you happy.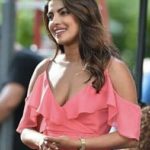 Bollywood actress Priyanka has managed to impress international audience with her outstanding performance in TV show "Quantico" , apart from this she made her debut in Hollywood flick " Baywatch" which is yet to release.
Actress is all set with second Hollywood project " A Kid Like Jack".
Recently maker of flick released first trailer of flick in which you can watch actress coming out of the restaurant going though a conversation with friends, her name also flash on screen, however you can watch Priyanka for few seconds in trailer, but for sure her appearance will make you crazy and you will  feel watching movie right now.
Few days back we came across news that she is going to make her comeback in Bollywood, but going through trailer of her upcoming project it seems she is still enjoying Hollywood.
Well after going through above news his fans will be feeling delighted to watch her upcoming Hollywood project.

Well we all know Priyanka has become house hold name in West, due to her immense acting in American serial "Quantico" in which she is playing a role Alex Parrish and Hollywood flick "Baywatch".
However there is buzz doing around the corner that actress is looking back to return to Bollywood by quitting her ongoing commitment in West with ABC's project "Quantico".
According to sources actress has decided to quit Quantico due to upcoming Bollywood project "Bharat" , according to sources talks between maker of Bharat and Priyanka is on, recently actress went through script of Bharat and showed her interest, however she has not signed any agreement, but she is feeling excited to be part of Bharat as she will get chance to  share screen with Salman after a long time they were last seen together in 2008 in "God Tussi Great Ho".
According to sources right now actress is all set to wrap up second instalment of Quantico, however she is looking forward not to become part of third installment of Quantico , as she don't want to become boring working on and on for same project again and again.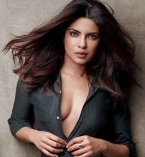 Good news for Pee Cee's fans, yes you heard right actress is all set to make her bollywood comeback, as we all know from past few years she was busy with her International debut and Hollywood debut.
According to report recently actress flew down to Mumbai to meet director to finalize her upcoming project.
Well there is buzz doing around the corner that Priyanka was approached director Sonali Bose for her upcoming project, in which actress is supposed to play lead role.
When media contacted Sonali she disclosed "well I am not sure if Priyanka is doing project, but its for sure I doing flick with Ronnie and Siddharth Roy Kapur, upcoming project is original and its written by and is brilliant piece of work based on true story, I hope viewer will enjoy it".
Well if news of Priyanka making her comeback is true than its going to be delight for her fans to watch her once again.
advertisement
Subscribe Newsletter
Recent Posts
Tags