OMG Ranbir Kapoor who is right now enjoying great success of "Sanju", revealed shocking truth of his life, how he examined drugs in his life.
In his shocking statement actor revealed "During my college time I have tried drugs and indulged into bad practice. However very soon I realized my life will be ruined if a continued taking drugs.
Well we salute actress courage of revealing about his drug experiment. Well we believed his experiment has helped actor in making of Sanju for justifying Sanjay Dutt's role.
On work front actor has number of projects in his hand including "Brahmastra" opposite Alia Bhatt, he is also doing Shamsher with Sanjay Dutt and Jhanvi Kaooor, last but not the least he is doing Luv Ranjan's upcoming project.
We wish actor good luck for his future projects.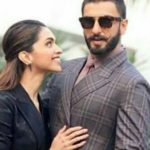 Rumoured couple Ranbir Singh and Deepika Padukone are in news for their ongoing relationship from past few years, however once again they are in news for getting married  by the end of this year.
If we go by latest report it suggest that Ranbir and Deepika is going to have private ceremony, where media will be restricted to enter, and after marriage reception party will be organized for family and friends in Mumbai and Bangalore.
According to latest development after marriage couple will be residing with Ranbir's family in his two floor apartment situated in khar.
According to sources renovation work is going in actors apartment which consist of two floors, renovation is going under Deepika's supervision, as Ranbir is busy with shooting of his ongoing projects Gully Boy and Simmba.
However Deepika has not disclosed about her upcoming commitments after her last release Padmaavat.
In Simmba Ranbir is going to share screen with Sara Ali Khan.
OMG Ranbir Kapoor received toe injury, yes you heard right actor got his toe injured while playing friendly  football.
Some of us may not be aware of the fact that actor is great fan of football, when ever he get opourtunity to play football actor gives his hundred percent.
Recently football match was organized in which actor got his toe injured after injury actor was immediately shifted to hospital where doctor diagnosed tendon injury in his right toe.
However doctor advised actor to take bedrest. But due to his dedicated nature he kept injury aside and went to Goa to complete his on going commitments.
Right now actor is looking forward for the release of his most awaited and anticipated biopic Sanju.
Well actor has once again proved his dedication and hard work by not taking rest but  continuing his work.

Great news for Ranbir fans as actor is once again in relationship, but this time with Bollywoods adorable and versatile actress Alia Bhatt.
According to sources buzz is doing around the corner that both Ranbir Kapoor and Alia are in relationship, however relationship buzz got strong when Ranbir Kapoors sister Riddhima gifted special bracelet to actress, according to sources bracelet gifted by Ridhimma is equipped with big emerald stone in center encircled with micro diamonds. Recently actress shared same picture with her fans on social platform.
According to sources recently Ranbir was asked about his ongoing relationship with Alia during press conference of upcoming biopic Sanju to which actor replied " It's just beginning, I don't want to discuss anything about it. I hope it requires space so that it can flourish.
Few days back Alia was asked who is her first crush, she disclosed she had crush on Ranbir from very day she made her Bollywood debut.
Well going through comments of both the stars it seems something is cooking between them, well we think we have to wait for sometime till clear picture come infront.

According to report Ranbir Kapoor looking forward to walk on ramp for his designer friend Manish Malhotra at Mijyan 2018, but due to ongoing ill health of both the stars show got deferred.
According to sources Ranbir Kapoor has been detected with Typhoid due to which doctors have asked actor take some time off from work and take some bed rest.
According to report Typhoid will have adverse effect on his upcoming project "Bramhastra" as for the same actor was going through special diet to get perfect physic.
According to sources now actor will have to go through strict diet menu organized by medical experts, this means he will have to stay away from body building diet and weight training, and that's going to have adverse effect on his upcoming project.
We wish actor a good health and quick recovery.
advertisement
Subscribe Newsletter
Recent Posts
Tags