Well from the very first day Salman Khan starrer "Bharat" came into existence, movie seems getting into trouble, well before movie got into trouble when leading actress Priyanka quit project, and later movie went into trouble for using Pakistani flag during the shoot in Punjab.
And now there are reports doing around the corner that actor got seriously injured during the shoot of flick in Ludhiana due to which he flew back to Mumbai, well some reports suggest actor got injured while doing workout.
According to sources actor always take some time off from his busy schedule for workout, according to sources while workout lifting heavy weight actor got sprain in his ribs which was unbearable, however after taking some painkiller actor felt comfortable. Well there were some reports doing around the corner that actor flew back to Mumbai due to his injury, well source revealed its routine visit actor usually  flew back to Mumbai on weekends to visit his family.
According to source while interacting with media Atul Agnihotri disclosed actor is doing well, he will continue shooting till 6th December, after completing Punjab schedule actor will move to new location.
Well few days back we came across news that Salman Khan's Bharat team create a Wagah Border set in Ludhiana, as team did not got permission to shoot on real location at Amritsar due to security reasons.
Well recently Salman Khan came forward and shared first glimpses of recreated Wagah Border set on social media Instgram.
According to sources "Bharat" team was supposed to shoot number of shoots at Wagah Border, as there were number of scenes in which actor supposed to cross border to enter Pakistan, due to ongoing tension between both countries it was not possible to shoot, therefore they decided to create Wagah Border set at Ludhiana in Ballowal Village.
well going through latest image of recreated you will get feel of real location, well it showcase hard work of "Bharat" team which managed to create look alike set in very short period of time.

OMG Salman starrer "Bharat" team create Wagah Border set in Ludhiana, yes you heard right it was done as crew member were unable to shoot at Wagah Border due to security reasons.
We all know "Bharat" is on full swing and it was disclosed that shooting of flick will also commence in Punjab. As crew member were supposed to shoot some crucial scenes at Wagah Border, however they were not given permission to do so, therefore taking into consideration that they will not be able to shoot at Wagah Border, they decided to create Wagah Border set at Ludhiana.
According to sources Salman and Katrina will be available in Ludhiana for eight day long shoot.
Well from the very first day movie came into existence its facing some problem, well recently PeeCee quit project putting Bharat team into hazard however it was Katrina who saved the project by making quick entry replacing Priyanka Chopra.
Well maker of flick once again proved whatever may come in way, he is going to complete project in time.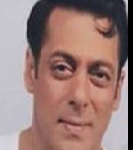 Well recently we came across news that no one is allowed to carry mobile on sets of Salman Khan's upcoming project "Bharat", this measure is taken so that nothing get leak before movie get wrapped up.
Well "Bharat" is in news from the very day when Priyanka Chopra quit project putting project in chaos, however Kartina Kaif played a role of savior when she immediately gave node to project.
Well movie is once again in news but this time it's due to some picture of Salman Khan looks from sets of flick getting viral on social media, picture that got viral online you can witness Salman in 70's look.
Well now question arises if everyone was restricted to carry mobile on movie set, than how come actors look got leaked, well we think we have to wait for sometime till someone come forward and reveal the truth behind how actors got leaked.
Upcoming project is inspired from Korean blockbuster hit "Ode To My Father".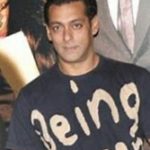 OMG despite changing title from loverati to Love Yatri, movie get stuck in legal trouble.
According to latest report FIR has been lodged against Salman Khan and entire team of Love Yatri at District court Muzaffarpur.
Recently district court passed an order giving direction to Mithanpur police station to register case against Love Yatri producer Salman and entire team of Love Yatri.
According to sources complainant was filled by Advocate Sudhir Kumar Ojha in his complaint he disclosed that title of flick and promos is hurting sentiments of Hindu, he further said promos of flick are full of indecent and full of vulgarity which will surely hurt Hindu sentiments.
Recently Salman changed title of flick considering controversy.
Advocate Sudhir Kumar Ojha thanked Court for registering case against Love Yatri team.
Love Yatri is all set to release on 5th October.
advertisement
Subscribe Newsletter
Recent Posts
Tags