Well recently there were reports doing around the corner that Sanjay Dutt is going to do cameo in  Akshay Kumar starrer 4th series of Housefull franchise.
Well latest reports suggest Sanjay gave a surprise visit on sets of Housefull4 as he was shooting for Ad-film, when he came to know shooting of Housefull4 is on progress near his ad set, actor immediately gave a surprising visit to meet his Bollywood buddy Akshay Kumar with whom he has worked  number of time. Some of us may not be aware of fact that both Sanjay and Akshay are very good friends they share great bonding.
Well we hope after going through this news fans of Sanjay Dutt might feel dishearten who were eagerly waiting to watch him doing cameo in Housefull4.
On work front Sanjay is all set with upcoming project "Kalank" after completing "Kalank" he will start working on upcoming projects "Panipat" and Sadak2.
Bollywood actor Sanjay Dutt who is all set with Hindi remake of Telugu flick "Prasthanam" is looking forward to produce Marathi flick.
According to sources Sanjay Dutt is looking forward to produce Marathi flick under his home production Sanjay Dutt's Production.
Recently actor took social platform Twitter for confirming his upcoming Marathi production Ecstatic to announce @SanjayDuttsProd's 1st venture into Marathi films alongside @bluemustangcs, yet untitled. Directed by @rajguptalovesu, starring the talented @DeepakDobriyal #NanditaDhuri #AbhijeetKhandkekar @spruhavarad #ChittaranjanGiri & #AryanMenghji@maanayata_dutt".
According to sources upcoming Marathi project will be directed by Rajat Gupta.
According to sources maker of flick has not yet finalized title of flick, it will only be confirmed once everything get into place.
According to latest development apart from Marathi project, Sanjay is looking forward to produce three Bollywood project with renowned directors like We are Rohit Shetty, Milan Luthria and Prabhudheva,".
Bollywood legendry actor turned producer Sanjay khan launched his much awaited autobiography titled "The Best Mistakes Of My Life" published by Penguin Random House India, which will bring true facts of his personal and professional journey in front of his fans and viewers.
According to sources Mr. Farooq Abdullah former chief minister of J&K was invited as guest of honour. According to sources number of Bollywood celebrities including Hema Malini, Shatrughan Sinha, Jackey Shroff and Ponam Dhillon etc along with family members of actor were present during the launch of autobiography.
While interacting with media Sanjay said "Launching autobiography is happy and emotional moment for me, I never thought in my dreams that one day I will write my autobiography, however it was possible due to support of family and friends. Actor further said he is looking forward to create biopic in future.
Recently Bollywood most happening actor Sanjay Dutt celebrated his 59th Birthday with his family and friends.
According to sources actor organized special late-night birthday party, for the same he invited only few family member and Bollywood colleagues who are very close to actor and his family.
Well its great year for actor as his biopic Sanju comes out to be blockbuster hit, Ranbir Kapoor did full justice to biopic, on the other hand his latest release Saheb Biwi aur Gangster3 had a great opening at the box office.
Best thing that came into light was heart touching birthday wish posted by his spouse Maanayata on social platform Instagram she wrote "You are my companion, comforter and friend, I am lucky to have husband like you, Wish you very Happy Birthday.
Sanjay has proved number of time no matter in what situation you are never quit, just keep on moving with positive attitude.
We wish actor Very Happy Birthday and wish him good luck for his future projects.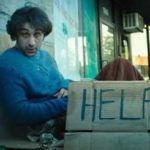 Well from the very first day we heard and watched dialogue from upcoming biopic Sanju "Bheek Bhi Mangi Hai (I have begged), everyone was curious why he begged.
Well when ever we go through scene in which actor is seen begging, one question arises why he did so. Well it's a true incident that actor has begged on the street when he was in America.
According to sources when Sanjay was drug addict, he was admitted to rehab center in USA, however after he fled away from rehab center,he had no money to eat and travel, therefore he begged whole day so that he can get food and buy bus ticket to go at his friends house for help.
In upcoming biopic viewers will get sneek peek of every bit of Sanjay Dutt"s life struggle.
Biopic is directed by Rajkumar Hirani and it is all set to release next week across nation and worldwide.
advertisement
Subscribe Newsletter
Recent Posts
Tags