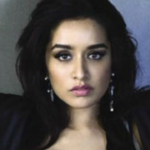 Bollywood actress Shraddha Kapoor who was in news for being replaced in Remo's upcoming dance project is very much part of project, well according latest development actress has not quit project she is still part of it.
Well we have watched Shraddha portraying different avatar and every time she has proved her calibre with perfection, however actress is good in dancing and she has proved it in ABCD2, for giving perfection to her role she is right now busy training herself for five dance forms that she is going to perform in upcoming dance project.
According to sources actress is leaving no stone unturned to get perfection in dance for the same she is rigorously taking training from professional and she is practicing for 3 hours continuously taking any break, well this is what we call dedication toward work.
According to sources maker of flick has engaged choreographer Parveen for giving dance lessons to actress, Parveen has previously trained actress for ABCD2.
On work front actress recently wrapped up most awaited project Saahoo opposite Prabhas, and she is right now shooting for her upcoming project Chhichhore.

OMG Shraddha Kapoor say no to Koffee with Karan, according to sources recently Karan sent invitation to Shraddha Kapoor to join him on Koffee with Karan, however taking into consideration that Karan will ask personal question relating her relationship with Farhan Akhtar, she immediately informed the host that she is not feeling comfortable to be part of KWK.
According to sources Bhumi Pednekar will take couch in place of Shraddha Kapoor in upcoming serial.
Well if news of Shraddha not joining Karan for Koffee with Karan is true than its going to be heart breaking moment for her fans and gossip lovers.
According to sources Shraddha was away from camera for a month as she was diagnosed with dengue.
Some reports suggest actress said no to Koffe with Karan due to her illness as she recently recovered from dengue and right now she is focusing on her ongoing commetments that got delayed due to her illness.

Recently maker of most awaited project "Chhichhore" Nitesh Tiwari came forward and revealed first poster of flick, in this flick lead role is played by Shraddha Kapoor and Sushant Singh.
Poster is designed in such a way that you will witness entire star cast portraying two different generations avatar.
While interacting with media Shraddha came forward and disclosed "She is feeling happy to be part of project, working with Sushant Singh is delight what a great actor he is, on the other hand working with filmmaker Nitesh Tiwari is great experience.
Recently Shraddha received great applause for her outstanding performance in horror comedy "Stree", movie managed to good business at the box-office.
In upcoming project Shraddha is sharing screen space with Varun Sharma, Tahir Raj Bhasin, Naveen Polishetty, Saharash Shukla and Prateik Babbar.
Movie is all set to release on 30th August next year.
After Hassena Parker Shraddha Kapoor is all set with another biopic which is based on life story of Indian ace badminton player Sania Nehwal.
According to sources shooting of Sania Nehwal biopic begun on 22nd September. In this biopic Shraddha is going to ease role Sania Nehwal.
According to sources for giving full justice to biopic actress is leaving no stone unturned, she took training from experts and she also had number of settings with Sania to understand her body language.
While interacting with media actress disclosed " Easing role of Ace Badminton player was not easy job, for this i have taken special training from Badminton experts and Sania, I am feeling blessed that Amole Gupte had faith in me and gave me chance to ease role of Sania Nehwal.
Recently actor received great applause for her outstanding performance in Stree.
Bollywood actress Shraddha Kapoor is true professional, yes you heard despite being unwell she reached on set at time.
According to sources actress got ill due to cold weather in Uttrakhand while shooting for her upcoming project "Batti Gul Meter Chalu", she got infected with flu therefore she was running with high fever. She recently came forward shared her story with image on Instagram, you can witness her sipping hot turmeric milk.
According to sources engaged in project "actress is not feeling well from past few days, she is coming regularly on sets and shooting despite having high temperature, however maker of flick asked actress to take rest taking some time from work, however actress refused to take rest and kept shooting.
Well this is what we call dedication toward work, well we think Shraddha Kapoor should take some time off and take some rest.
advertisement
Subscribe Newsletter
Recent Posts
Tags