Bollywood super pairing SRK and Kajol which ruled for decades is  once again set to collaborate for upcoming project "Hindi Medium 2", which is a sequel of Hindi Medium.
They were last seen together in Dilwali however movie managed to do low business at box-office, but there onscereen chemistry received great applause from critics and Viewers.
In upcoming project both Srk and Kajol is going to share screen space with Irfaan Khan, who recently recoverd from life threatening disease.
According to sources recently both the stars went through script and showed interest and said ok to protect.
According to sources if everything goes according to plan fans will get chance to watch them together again.
Right now actor is busy with his upcoming controversial project "Zero". As he is on promotion sphere with Anushka Sharma, recently Zero trailer got released and receiving great reviews from fans. Movie is all set to release on December 21.

While promoting up coming project SRK talked about his kids Suhana and Aryan.
While interacting with media SRK said my both kids are fascinated toward Bollywood they both have different taste as my son wants to make his debut in direction and my daughter wants to become actress. Actor further disclosed his son is taking direction training in USA. My daughter has joined acting classes too.
Actor is all set with Zero opposite Anushka Sharma, movie will showcase story of two differently challenged person who fall in love fighting odds in society.
Zero recently got stuck in controversy as some scenes of flick hurt sentiments of Sikh community.
From the very first day first trailer of flick got released it received great reviews from fans and viewers, on the other hand movie trailer created history by get million views in just few days.
Well from the very first day ongoing rivalry came to end between SRK and Salman Khan viewers were eagerly waiting to watch  collaboration of both stars on Big Screen.
According to latest development Bollywood versatile filmmaker Sanjay Leela Bansali is looking forward to bring Shah Rukh Khan and Salman together in his upcoming project.
According to sources Sanjay Leela Bansal is looking forward to use theme of block buster hit Saudagar.
According to sources however both the stars have shown great interest in project. According to sources maker of flick is still working on script once script get ready he will sign contract with both stars.
Well if news is believed to be true than its going to be delight for fans to witness their onscereen chemistry once again.
Well for the same fans hare to wait for next year.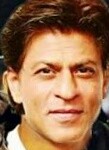 Great news for fans of SRK as actor has signed his first ever biopic "Salute"which is going to be based on life story of Rakesh Sharma a first Indian to go on space. Well before Aamir khan was approached for the same but due to some reason he did not have node to project, and later on SRK was considered for the same.
According to sources Mahesh Mathai has signed Shahrukh Khan for "Salute". Biopic is going to be produced by Siddharth Roy Kapur.
According to sources biopic will go on floor in September.
According to sources filmmaker is right now in search of leading lady who will seen opposite Shahrukh.
On work front actor is right now busy with his ongoing project "Zero" in which he is sharing screen space with Katrina and Anushka Sharma.
Well we hope SRK's fans will be feeling delighted to watch actors first biopic project.
Well if latest buzz is to be believed than its going to be delight for SRK fans to watch actor in third installment of Don.
According to latest buzz Don 3 is all set to go on floor very soon, shooting of flick will commence in Dubai and Abu Dhabi, however before buzz was doing around the corner that shooting of flick will commence in Malaysia.
According to report shooting of flick will commence next year, and there are reports doing around the corner that this time SRK will play lead role opposite newcomer.
Recently Ritesh Sidhwani came forward and disclosed " Yes we are looking forward with third installment of Don, right now we are working on script, and next year we will start working on project"
In previous two parts we have watched Priyanka Chopra opposite SRK, but this time its going to be turn of newcomer.
advertisement
Subscribe Newsletter
Recent Posts
Tags