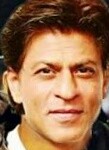 Great news for fans of SRK as actor has signed his first ever biopic "Salute"which is going to be based on life story of Rakesh Sharma a first Indian to go on space. Well before Aamir khan was approached for the same but due to some reason he did not have node to project, and later on SRK was considered for the same.
According to sources Mahesh Mathai has signed Shahrukh Khan for "Salute". Biopic is going to be produced by Siddharth Roy Kapur.
According to sources biopic will go on floor in September.
According to sources filmmaker is right now in search of leading lady who will seen opposite Shahrukh.
On work front actor is right now busy with his ongoing project "Zero" in which he is sharing screen space with Katrina and Anushka Sharma.
Well we hope SRK's fans will be feeling delighted to watch actors first biopic project.
Well if latest buzz is to be believed than its going to be delight for SRK fans to watch actor in third installment of Don.
According to latest buzz Don 3 is all set to go on floor very soon, shooting of flick will commence in Dubai and Abu Dhabi, however before buzz was doing around the corner that shooting of flick will commence in Malaysia.
According to report shooting of flick will commence next year, and there are reports doing around the corner that this time SRK will play lead role opposite newcomer.
Recently Ritesh Sidhwani came forward and disclosed " Yes we are looking forward with third installment of Don, right now we are working on script, and next year we will start working on project"
In previous two parts we have watched Priyanka Chopra opposite SRK, but this time its going to be turn of newcomer.
SRK Might Play Role Of Indian Astronaut Few days back we came cross news which revealed Aamri has dropped any idea of doing biopic based on Indian astronaut Rakesh Sharma's life story, and now there is buzz doing around the corner that maker of biopic has approached SRK for the same.
However SRK recently revealed "I haven't signed a biopic yet, I really want to live with Zero because I am feeling tied. Though I have been approached by director and producer, however I have not confirmed the same yet.
According to latest development actor has given node to biopic.
According to sources after completing his ongoing project zero he will start shooting for upcoming biopic "Salute".
Well if news of SRK going to ease role of Rakesh Sharma is believed to be true than its going to be delight for his fans to watch actor easing a role of astronaut.
Well we all know SRK is known for modesty and transparency, you can say he is open book who always disclose everything with his fans.
However actor is in news for  hiding some facts from IT department, according to report actor have some undisclosed properties such as farm house at Alibaugh, Deja vu Farms, IT department has issued notice to SRK for committing a crime by acquiring 19,000 sq m land which he purchased for agricultural purpose and late he constructed farmhouse on that land.
According to local daily report it suggest  actor and his wife violated land norms by purchasing land for agriculture purpose and later constructing  luxury bungalow 's on that land".
Well adverse side of this whole story is that IT department has register case under Benami Property Transactions Act, department has also sent notice to SRK for the same in December 2017. However due to some reason action got delayed, and will be completed this year.
According to report IT Department of Mumbai has temporarily attached Shah Rukh Khans luxurious farmhouse, Deja vu Farms, in Alibag area, with a show-cause notice adding actor committed a criminal offense by using property in wrong way.
According to sources during the course of examination IT department took statments of actor in-laws – Namita Chibbar and Savita Chibbar, who were  appointed fake directors of Deja vu Farms.
According to sources SRK's wife Gauri Khan has also been received summon for questioning. When a complaint was registered by a activist from Alibaugh adding that couple has forged documents for purchasing agricultural land.
If we go by law than property of actor might be attached for about 90 days from the period of  issuance of the notice. According to  PBPT Act enables law enforcement officers to sentence accused  for up to seven years of rigorous imprisonment including  fine upto 25 per cent of the property's value.
Well if news is believed to be true than its going to be great problem for actor.
Recently Bollywood superstar SRK was honored with 24th Crystal Award at World Economic Forum in Davos, for actors contribution in Championing for children's and women's right in India.Other stars who were honored among actor were Sir Elton John and Australia budding actress Cate Blanchett.
According to sources it was exciting moment for actor when he came forward and asked Cate Blanchett to have selfie with him and immediately actor gave clever remark adding that it may leave his children embarrassed, sending the audience into peals of laughter.
After receiving award actor disclosed " I am genuinely and deeply grateful for this honor. It is indeed a privilege to be in the company of two phenomenal and extraordinary human beings and talent, Cate Blanchett and Sir Elton John, actor further disclosed about his social work which he has named after his father, and disclosed his sentiments behind the social work.
Actor took social platform and wrote "Honored to receive the @wef's 24th Crystal Award, together with @eltonofficial and Cate Blanchett. My fan moment!!
some of us may not be aware of the fact that actor runs non-profit Meer Foundation, which helps  female victims of acid attacks and major burn injuries by giving them  medical treatment, legal aid, vocational training, rehabilitation and livelihood support. On the other hand actor has also introduced specialized children's hospital wards for needy children's and he also support childcare centres by providing  free boarding  and treatment for children affected with cancer.
We salute actor for running great projects helping humanity.
advertisement
Subscribe Newsletter
Recent Posts
Tags