Omg Bollywood actress Sunny Leone is most searched celebrity in 2019 in India, well it was confirmed by Google Analyst.
According reports Google Analysts said its happening second time when Sunny Leone has become most searched celebrity on Google leaving behind PM Nareinder Modi and number of bollywood superstars like SRK, Being Human Salman, Deepika Padukone, Aamir Khan, Pee Cee and many more.
According to reports actress become most popular after her biopic "Karenjit Kaur : The Untold Story" got release in terms of Web Series last year.
According to sources she has great fan following in Assam and Manipur.
On work front actress has number of projects in her kitty she is working in Tamil, Telugu and Hindi projects.
While interacting with media actress said I want to thanks my fans for making me most search celebrity online in India.

Well from the very first day making of debut flick of Sunny Deol's son Karan Deol came into existence his fans were eagerly waiting for the first trailer of flick.
Good news for Sunny Deol fans who were eagerly waiting for the first teaser of Karan Deol's debut flick "Pal Pal Dil Ke Pass", yes its going to be good news as recently actor revealed that he is all set to release teaser on 5th August.
According to sources reason behind releasing trailer on 5th is actor is celebrating is going to celebrate 36th Anniversary of his debut flick "Betab" which released way back on 5th August 1983, considering it will be bring good fortune to his sons as same date played good fortune for him.
In upcoming project two newcomers are making their bollywood debut Karan Deol and Sahher Bambaa.
Bollywood hot and happening actress Sunny Leone is coming up in Desi Avatar, well actress is right now busy with her upcoming project Koka Kola.
According to sources in upcoming project Koka Kola Sunny Leone is coming up in desi Avatar.
Recently while interacting with media actress disclosed I am feeling happy to don desi avatar, I want to thanks my stylist Hitendra Kapoparar for helping me don desi avatar.
According to sources for getting into skin of character actress took Bhojpuri classes, well actress has proved number of time she like accepting challenges that's the reason she has managed to become popular Bollywood star she always give her hundred percent to justify role she is being given.
Right now first schedule of flick is being shot in Noida.
Well viewers get ready to witness your favorite star in Desi Avatar with desi attair.
We wish Sunny good luck for her upcoming project.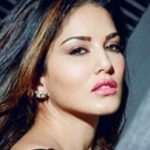 Bollywood actress Sunny Leone revealed she is big fan of Indian Cricketer MS Dhoni.
Recently actress while  interected with media during the  launching of Wed site based on Cricket 11wickets.com. According to sources during an intrection with media actress was asked who is her favorite Cricketer she replied off-cours MS Dhoni. He is great player and family man, I recently watched one picture of Dhoni with his daughter Ziva online, What a cute kid she is.
One work front actress is busy with her upcoming two TV reality  shows, apart from this she is working on her upcoming Hindi flick which is going to be produced under  Sunny Leone's home production house. She is also working in two South projects, well on work front she is going through busy schedule isn't it.
We wish her good luck for her upcoming project.
Once again Sunny Leone is raising temperature but this time with Dabboo Ratnani's calendar. According to sources recently actress did hot shoot for Celebrity calendar of Dabboo Ratnani'. Dabboo is well known for celebrity calendars.
Well becoming part of Dabboo Ratnani calendar is dream come true for every actress. According to sources Sunny appeared in 20th edition of Dabbo Ratnani's calendar.
You can watch actress in blistering red jacket and black bikini with curly hairs, she is looking stunning and hot.
On work front actress is busy with Hindi remake of Punjabi super duper hit Jatt & Juliat, in this remake she is going to share screen space with Maniesh Paul.
Well recently actress was in news for her biopic Karenjit Kaur – The Untold Story, which released online web series.
Its happening  first time when Mahiesh Paul is going to share screen space with Sunny Leone.
advertisement
Subscribe Newsletter
Recent Posts
Tags