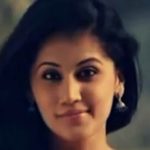 As we all know Bollywood versatile actress Taapsee Panu is all set with "Sand Ki Aankh" project is based on real life story of world's oldest sharp shooters.
According to sources actress is right now Shooting first schedule in Johri village situated in Uttar Pradesh.
Recently while interacting with media actress disclosed for her upcoming project sand Ki Aankh she is taking training in shooting, for the same every day she go with her coach on shooting range early morning so that she get into skin of character, as shooting is not childs play for getting perfect one needs petiance and dedication. I thanks my coach for making me perfect to justify my role.
While concluding her interaction actress said this is one of toughest role that I have ever played in my entire career. I hope viewers will appreciate my hard work.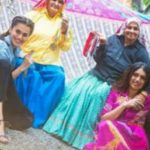 Once again Taapsee Panu  and Bhumi are going to play challenging role once again but this time its going to be really challenging. Yes you heard right both stars are going to ease a role of worlds oldest sharpshooters.
According to sources  Pannu and Bhumi Padenekar are going to ease role of Chandro Tomar and Prakashi Tomar world oldest shooters.
Upcoming project is titled "Saand Ki Aankh".
Recently Taapsee Pannu confirmed the making of Saand Ki Aankh by sharing click of Bhumi and herself on social platform twitter with caption! I and Bhumi are Kickstarting the shoot of our country's oldest and coolest shooters #Chandro #Prakashi".
Well both stars are once again set to prove their verstality again with never before avatar by playing role of 80 plus sharpshooter.
 We wish both stars good luck for their upcoming challenging project Saand Ki Aankh.
Bad news for Taapsee Pannu fans who were eagerly waiting to watch her in Remake of Bollywood blockbuster hit Pati Patni Aur Woh(PPAW) Remake, yes it's going to be bad news as she is dropped from project and that too without any notice.
According to sources filmmaker shared script with actress, for the same actress took some time off from her busy schedule and all went in vain as at last moment filmmaker dropped actress and that too without giving any authenticated reason. According to sources rejection of filmmaker has put actress in chaos, spoiling her schedule.
According to sources actress gave node to project as she was willing to work with filmmaker Mudassar Aziz being his favorite filmmaker.
Well it's going to be heart breaking moment for fans of Taapsee Panu who were eagerly waiting for project.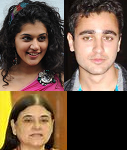 Recently Bollywood versatile actress Taapsee Panu expressed his happiness regarding #MeToo movement.
While interacting with media actress said "She is feeling delighted that at last #MeToo movement has finally started in India and women are coming forward and started talking about sexual harassment they have faced and facing at work place by revealing names of wrongdoer. #MeToo movement started last year in Hollywood.
She further said time has come when we have to give respect to woman, women is important part of every nation and it becomes our duty to give them respect, as women has number of time proved she is number one in every field of life.
Due to #MeToo movement name of number of Bollywood celebrities has come forward like Nana Patekar, Rajat Kapoor, Vikas Behal who are accused of sexual harassment. Well  #MeToo movement came into light when bollywood actress Tanushree came forward and accused Nana Patekar for sexual abuse.
Bollywood actor Imran Khan also expressed his happiness that finally #MeToo movement has started in India, he thanked Tanushree for coming forward, actor further said he has witnessed number of incidents, however he kept quite as he thought no one will come forward and support me, Well it was the need of hour and I am feeling happy that #MeToo movement begun.
Apart from Taapsee Union Minister of Women and Child Development Maneka Gandhi came forward and expressed her happiness that finally #MeToo movement has begun in India, I hope #MeToo moment will have positive impact on our society.
However it took too long to take initiative against sexual harassment taking place in working place. Well its better late than never.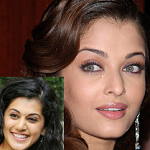 Bad news for Aishwarya Rai fans, well Taapsee Pannu recently replaced Aish in upcoming cop-drama.
According to report recently Aishwarya was approached by filmmaker Shailesh R Singh opposite Abhishek Bachchan in upcoming undisclosed project, however later it was disclosed that maker of flick has dropped idea of making project.
Well latest report suggest Shaleish is all set with project and very shortly he will start working on it, and reports also suggest that Taapsee Pannu is going to replace Aish for the same.
Well before we have watched Aish easing role of cop in Jazbaa, however movie did not managed to impress audience, after that she appeared in Fanney Khan this movie also failed to impress audience and now she is been replaced by Taapsee well its all destiny.
Well news still seems to be buzz as no one has come forward and disclosed it officially, we think we have to wait for sometime till official announcement is made.
Well if replacement news is believed to be true than its going be heart breaking news for fans of Aishwarya who were eagrly waiting for her upcoming cop-drama.
advertisement
Subscribe Newsletter
Recent Posts
Tags