Bollywood most happening martial art expert actor Tiger Shroff, who is enjoying great success of his latest released project recently opened about preparing action sequences and stunts.
Well recently we watch actor performing daring stunt and action sequence opposite Hrithik Roshan in War.
Well Tiger is all set to start second schedule of his most awaited project "Baaghi 3, for the same he is all set to visit Serbia, according to sources in upcoming viewers are going to witness actor in high octane action sequences.
Well while interacting with media actor disclosed how he get ready for action sequences, he said for giving perfection to stunt he do plenty of rehearsals, by doing repetition and focusing. Regular practice and repetition make me confident and make my muscle flexible and give perfect move.
We wish actor good luck for his upcoming projects.

Bollywood actor Tiger Shroff who is right now enjoying his first outing with Hrithik Roshan "WAR", recently inaugurated second MMA gym.
Well actor once again proved he has great fan following, well recently actor got mobbed by fans when actor came out in Bareilly along with his sister and Coach to inaugurate second MMA gym.
According to sources actor felt happy and excited to watch his fans surrounding him and chanting his name
Well last year actor and his sister Krishna Shroff opened their first MMA gym in Mumbai. And recently actor opened second MMA gym in Bareilly; main aim of MMA gym is to teach self defense techniques to girls and women.
It was actor and his sister who introduced MMA in India.
Some of us may not be aware of fact that both Tiger and Krishna are mixed martial art experts.
We congratulate Tiger and Krishna shroff for opening second MMA  gym.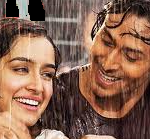 As we all know Shraddha is all set to collaborate with Tiger Shroff for third installment of most happening franchise Baaghi.
Well before them both collaborated for first installment of Baaghi, however due to busy schedule of actress she was dropped from second Installment and she was replaced by Disha Patani.
In upcoming third installment viewers are going to witness Ritesh Deshmukh playing negative role.
This time maker of flick is looking forward with new locations for shot, taking into consideration for the same maker of flick Ahmed Khan recently visited Georgia, Turkey and Siberia.
According to sources filmmaker has finalized Georgia and Siberia for shot of third installment of Baaghi 3.
Shraddha Kapoor and Tiger Shroffs chemistry in first installment received great applause from viewers and critics.
Well in third installment you will witness Shraddha in full action, for the same she took special training in mixed martial art from experts.
Upcoming third series will go on floor by mid of October in Georgia and Siberia.
We wish good luck two both stars for upcoming project.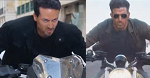 We have watched Tiger Shroff performing martial art in almost every flick he appeared, but this time you are going to witness actor in next level action in upcoming action drama "WAR".
Recently actor performed high end bike chase scene with his co-star Hrithik Roshan on the highest mountain peak Sera da Estrela situated in Portugal peak which stands 1993 meters which is 6,539 feet above the sea level.
Few days back both star performed car chase sequence in freezing weather of Arctic Circle, WAR has become first every flick in history of cinema to shoot in Arctic Circle.
According to sources viewers are going to witness Tiger and Hrithik in never before action.
In upcoming project viewers are going to witness Tiger and Hrithik playing role of contention, you will witness both stars fighting against each other.
Well guys get ready to witness you favorite star in power packed avatars.
Well every artist has ideal when it comes to acting, dancing or singing, and we all are aware that Tiger Shroffs ideal is Hrithik Roshan. And we all know that both Tiger and Hrithik are going to share screen space together in upcoming dance and action untitled flick.
Recently Tiger received great applause for his outstanding performance in SOTY2 and movie has managed to become blockbuster hit.
Recently while interacting with media actor disclosed working with my ideal Hrithik sir is dream come true, what a great dancer and action star he is, taking into consideration that I am working with my ideal, I am doing my level best so that I can match my ideal, however we are still to join for dance number which is going to be bit challenging but I am trying my level best. He further said working with Hrithik sir is like going to school and coming back home with homework, I want to thank God that I have got Ideal like him, what I am today is due to him.
We wish Tiger Good Luck for his upcoming project.
advertisement
Subscribe Newsletter
Recent Posts
Tags