Tiger On Dancing Mode
Well from past few months we are going through number of reports regarding ongoing relationship between Tiger and Disha Patani, and number of time they both found denying reports by adding we are only good friends.
Recently actor visited India Today Mind Rocks Youth Summit 2018, and there he was once again questioned about his on-going relationship, well actor gave same answer we are only good friends, well it seems actor is not in mood of disclosing his relationship with Disha.
During a Mind Rocks Youth Summit actor paid tribute to dancing legend Michael Jackson by showcasing dance steps on popular number "Billie Jean", actor performed different types of Moon Walks. Actor also did his favorite summersault, apart from this he also performed on his favorite Bollywood dance numbers.
As we all know tiger is sharing screen space with Hrithik Roshan, while interacting with media during the event actor said Hrithik is my inspiration and performing in front of him is not easy Job, what a great dancer he is, I love Hrithik, what I am today is due to HR. I am feeling lucky to share screen with my Idol.
Related Posts
Martial Art expert turned Bollywood actor Tiger Shroff along with his Sister Krishna has introduced MMA accredited centre.
According to sources MMA accredited center will give training to those interested in Mixed Martial Art, and they will also be given opportunity to showcase their skill at international level.
According to sources upcoming MMA center  is going to be first official center in India which will produce MMA official and trained fighters.
According to sources upcoming center will work on international norms by providing world class facilities. It will also engage MMA experts who will coach martial art students.
While interacting with media Tiger disclosed being fitness expert and Mixed Martial art lover I am introducing this center.
On work front actor is all set with his upcoming project Student of the Year 2. Actor is right now busy with his upcoming project Baaghi 3 opposite Hrithik Roshan.

Wow Bollywood Tiger managed to win "Entertainment Of The Year" title for his outstanding performance in Baaghi 2, actor proved that no one can beat him in action and stunt.
Tiger Shrof has become first Youngest artist to achieve this award and that too in very short period.
Almost every flick of Tiger has done good business at the box-office due to actors hard work and great talent. Actor has managed to take stunt and action to next level.
When it comes to fan following actor has huge fan following of every age group and that too in very short period.
According to sources during award function Tiger Shroff was looking hot and stunning  in black attire.
On work front actor is all set to collaborate with Hrithik roshan, and right now he is working on Student Of The Year and Baaghi 3.

As we all know Bollywood two superstars Hrithik and Tiger are collaborating in upcoming Untitled project of Yash Raj Films.
According to sources in upcoming project you will witness Hrithik playing role of Tigers Guru.
While interacting with media Tiger said "I am feeling happy to share screen with Hrithik Roshan, what an great actor he is, well our upcoming project is quite challenging for the same we are looking forward to learn few new stunts, so that audience get chance to witness never before stunts, first schedule of our flick will begin in October".
Answering to question when Baaghi 3 will hit theatre, Tiger said well might be on 20th April next year, however it is not finalized yet, and we are keeping our finger crossed, if everything goes according to plan movie will release on prescribed date.
In upcoming untitled project Vani Kapoor is going to play leading lady role.
Upcoming project is going to be directed by Siddharth Anand and will release on 2nd October.

Well we all know about Tiger Shroffs upcoming project "Student Of The Year 2", well latest development might make fans dishearten, as releasing date of flick has been shifted to next year.
Well before movie was supposed to release on 23rd November, and now it will be releasing on 10th May 2019.
According to sources latest date was confirmed by Karan Johar, according to sources for announcing new date KJ took social platform twitter and posted new poster with Tweet "SOTY2 to release on 10th November 2019.
Well in first part we watched impressive move of three newcomers Varun Dhawan, Alia Bhatt and Sidharth Malhotra. And know it's Bollywood tigers turn to impress SOTY fans.
However reason behind SOTY2, release date getting shifted to next year is not disclosed, well we hope in coming days that will also come into light.
Well guys you have to keep excitement on till next year.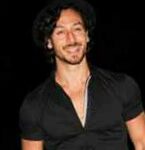 Well some of us may not be aware of Tiger Shroff charity work, actor has proved he not only focus on himself, he focus on society also, in terms of spreading helping hand by way of charity.
Recently Tiger came forward to help children going through mental health problems and other disabilities related to mind.
According to sources for helping children actor collaborated with Y-Films Band 2.0. For the same actor did a dance number on song sung by Mika.
While interacting with media head of Y-Films said they are feeling happy that Tiger Shroff has come forward for the awareness of children going through mental health problems.
According to head of Y-Films  video they have created for awareness is inspired by true event when a celebrity come forward to rescue a special child stuck in problem, asking for help.
Well we hope considering actors popularity, video will reach out to almost every fan of actor, will motivate them to come forward and help children with mental  health problems.
We salute actor for coming forward and lending helping hand to children going through mental health problems.
Bollywood most happening young, fit  and energetic actor Tiger Shroff has managed to impress viewers and critics with his outstanding performance in Baaghi 2. Apart from achieving great success in Baaghi 2, actor has managed to capture 5th place in survey conducted by Ormax, which was done for finding most loveable and popular actor of Bollywood. Other popular stars are Salman Khan, Akshay Kumar, Shah Rukh Khan and Aamir Khan.
Well Tiger is youngest star who is only five flicks old, and he has created new records at the box-office and managed to get great  fan following due to his hard work and dedication. When ever he came on big screen he always justified his character.
Right now actor is busy shooting with his upcoming project Student of the year 2, after completing this project he will start working on third instalment of Baaghi franchise.
Bollywood most happening young star Tiger Shroff once again proved his metal with his outstanding performance in Baaghi 2.
Baaggi 2 has managed to become  blockbuster hit of 2018. Movie was released in more than 3700 screens across India.
According to trade anylist Baaghi 2 has emerged highest grossing flick of the year by earning 25.10 crore on opening day. Only in two weeks movie has managed to enter 100 crore club by earning 105 crore and still it's going smooth.
Apart from creating record in India movie has managed to create record overseas by earning $6.7m ( INR 43.82cr )
Baaghi 2 has become house hold of every  viewers and fan. Tiger has proved he is No 1. He proved he is not only good dancer but actor too.
While interacting with media maker of flick disclose " Tiger has given full justice to his role,  once again he proved he is best.  I thanks him for his dedication and making flick blockbuster hit."

Tiger Shroff praise his father Jackie Shroff while taking social media Twitter , actor disclosed there is only one "Hero" and that is my father, so I don't believe competing him, he has showcased his acting power number of time working with Subhash Ghai in flicks like Hero, Ram Lakhan, Khalnayak, Yaadien and Karma.
After going through Tweet of Tiger Mr. Ghai came forward and wrote "I am feeling happy about Tiger and Jackie as both of them are great heroes of their era. I am feeling proud for both Heroes, God bless the family with love and prosperity all over".
Immediately after going through tweet of Mr. Ghai, Tiger thanked him adding "We are lucky to have you in our life Uncle" but there is no comparison with dad he is a true Hero.
Right now actor is enjoying great success of his latest project "Baaghi 2"
Well we all know when it comes to promotion of fitness and martial arts only one name comes to our mind is of Tiger Shroff, as we have seen number of time actor promoting martial arts and gymnastics.
Recently proof of actors inspiration came forward when a young girl came forward and devote her gymnastic trophy to Tiger.
Well some of us may not be aware of the fact that actor is also a brand ambassador of kids Channel. Well when it comes to fan following Tiger is first bollywood actor who have all age group fan following, best thing about fan following is that actor has huge fans who are kids and young.
According to sources girl who devoted her trophy to actor, her name is Angel, recently little girl shared a video in which you can watch her saying she loves the stunts done by Tiger. "she got inspired from actor and stared learning gymnastics, due to him I came first, therefore I devote this trophy to him,. Well this is what we call true fan.
As soon as video of Angel got highlighted number of actors young fans came forward and thanked actor of inspiring them.
We appreciate actor for inspiring kids to become strong and fit.
As we all are aware that Tiger Shroff is right now busy with his upcoming project "Baaghi 2" which is said to be action package.
According to sources actor is leaving no stone unturned to give perfection to high octane stunts and action scenes.
According to sources actor despite getting injured continued shooting, according to sources actor arrived few days prior to shooting in Thailand to get every knick of action for that he went for special training.
According to sources actor received multiple injuries while performing hand-to-hand combat sequence, while he did this without taking help of body double due to which he received bruise on his entire body. Well crew member immediately called doctor to take care of actor, and doctor remained there till entire shoot was completed.
According to sources taking tight schedule in consideration actor continued shoot despite injuries.
In this flick actor is sharing screen with Disha Patani.
Movie is all set to release on 30th March 2018.
advertisement
Subscribe Newsletter
Recent Posts
Tags