Vicky Kaushal Once Again To Play Army Officer
After playing Army Officer in URI Vicky Kaushal is once again set to play Army Officer in his upcoming biographical drama, well this time actor is going to ease role of Field Marshal Sam Manekshaw.
According to sources for upcoming project actor is going to collaborate with filmmaker Meghna Gulaz, before actor collaborated with Meghna for super hit project Raazi.
Conformation of Vicky Kaushal becoming part of project was confirmed by filmmaker Meghna disclosed I was surprised when actor gave node to project without going through script.
Upcoming project will showcase a story of brave soldier with leadership quality. As how powerful Field Marshal Manekshaw was, he played important role in 1971 Indo-Pak war.
Filmmaker further disclosed upcoming project will go on floor in 2021 as right now research work is on.
According to sources actor disclosed that for giving justice to his role he will interact with people close to Manekshaw and he will also go through his biography and watch video's to get into skin of character.
Movie script is being penned  by Bhavani Iyer and produced by Ronni Screwala who last collaborated with Vicky in Super Duper hit project Uri : The Surgical Strike.
Well after going through above news fans of Vicky Kaushal will be feeling eager to watch him donning uniform once again.
Related Posts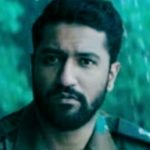 Vicky Kaushal's Uri : The Surgical Strike has managed to enter into list of top ten grossing Bollywood hit movies it stands on 10th position with domestic collection of 250 crores at the box-office. Movie was based on real Army strike conducted in Uri.
Well movie has entered into third month and still moving smooth despite releasing on few screens, it seems very soon movie will enter new position.
Well news of Uri capturing 10th place was confirmed by Bollywood trade analyst Taran Adarsh on social platform twitter he tweeted "#Uri emerges 10th highest grossing *Hindi* film ever… 1. #Baahubali2 [#Hindi], 2. #Dangal, 3. #Sanju, 4. #PK, 5. #TigerZindaHai, 6. #BajrangiBhaijaan, 7. #Padmaavat, 8. #Sultan, 9. #Dhoom3, 10. #UriTheSurgicalStrike. Note: Nett BOC. India biz."
Well this very flick has made Vicky Kaushal star overnight. After great success of Razii, he has received great applause for his outstanding performance in Uri :The Surgical strike.
We congratulate actor for great success.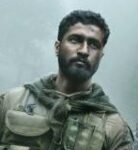 It was delighted moment for Vicky Kaushal and entire team of URI when Indian Prime Minister Narendra Modi appreciated flick and gave thumbs up to project.
According to sources special screening of flick was conducted by URI team for Prime Minister Of India on 10th January. After watching special screening Prime Minister Narendra Modi was to impressed and gave thumbs up to flick.
Well upcoming project is based on real time event based on Surgical strike conducted by Indian Army in POK in 2016.
While interacting with media a Vicky Kaushal disclosed he is feeling excited and Happy that Indian Prime Minister has appreciated URI.
Vicky Kaushal has managed to become popular Bollywood newcomer with his outstanding performance in Razzi opposite Alia Bhatt, this was very project that made him star overnight.
Get ready to watch URI on 11th January 2019.
Recently we came across news in which Vicky Kaushal revealed he went for transformation to justify his role in upcoming project Uri.
Recently actor took social media and shared one video in which he is seen preparing his role.
In video actor disclosed about his preparation " He revealed he used to wake up early morning at 3 am for taking special training in Mixed Martial arts, actor further said training early morning was quite tough job, I thanks my trainer Rajesh Udiyar for making me perfect for my role.
In upcoming project Vicky is easing a role of Army Officer for the same actor gained fifteen kg weight. Some of us may not be aware of fact that Vicky is easing a role of Vihaan Singh Shergill.
In video you can witness filmmaker Aditya Dhar praising actor for his dedication and hard work, filmmaker revealed Vicky is a tough guy he went through tough training and never complained he is feeling restless. I salute actor for his dedication.
Movie is all set to release on 11th 2019.

Razzi fame Vicky Kaushal who received great applause for his outstanding performance in flick is all set with upcoming project Uri.
In upcoming project actor is easing a role of real soldier who was part of Uri surgical strike.
While interacting with media actor disclosed playing a role of para SF commando, I went extra miles, for the same i went on special diet as my character was required to gain 15 kilos weight, being a slim guy gaining weight was big challenge.
Actor disclosed for justifying role I went through real soldier training which includes 25 rounds of sprinting, jumping crossing hurdles doing push-ups and running carrying weight, well it was a real training which felt us like a Army person and made us motivated to justify role. For the same filmmaker engaged three army personals for giving special training to entire team. I thanks Army persons for giving us training and make us strong.
Upcoming project is all set to release next year on 11th January.
Recently Bollywood actor Vicky Kaushal who received great applause for his outstanding performance in Alia Bhatt starer "Razi", recently updated his relationship status.
Recently during his interaction with Karan Johar on sets of 'Koffee with Karan" Vicky Kaushal disclosed about his relationship, adding that he is dating someone special.
According to sources however Karan Johar  kept instigating Vicky so that he can reveal name of Lucky charm whom he is dating, but actor kept mum creating suspense.
Well we hope after going through above news female fans of Vicky might feel dishearten and shocked.
On work front actor has received great success at very short period due to his immense acting  talent and dedication toward work. Recently actor played role of Sanjay dutts friend in biopic Sanju for the same he received great applause from viewers and critics.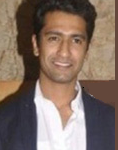 After great success of Razzi, Vicky Kaushal is right now busy with his upcoming project "Uri In Serbia".
According to sources actor got injured while performing action scene for his upcoming project "Uri In Serbia".  According to report while performing stunt scene actor got injured his right arm so badly, it happened as actor was doing action scene without taking help of body double.
According to report actor was immediately given medication, and doctor was called, however actor taking into consideration that his injury might delay ongoing project, he continued shooting with injured arm.
Well actor has shown his dedication toward his profession, as no matter what happens keep on moving.
Vicky Kaushal has received great applause for his outstanding performance opposite Alia Bhatt in his recently released flick "Razzi", which was entirely shoot in Kashmir.
Well we wish actor fast recovery and wish good luck for his ongoing project.
Ronnie Screwala is coming up with real time story which took place in September 2016, yes we are talking about surgical strike conducted by Indian Army in Uri".
Well we all know Bollywood is a inspirational industry whenever it comes across any real time incident it get inspired and try to take all credit by creating flicks.
As we all know Indian Army retaliated when life of 18 Indian Jawans lost due to "Uri" attack, it was then that after 10 days from attack Indian Army did a surgical operation in POK, by imposing heavy casualties on terrorists and their protectors and who helped the terrorist to cross LOC.
Well before also we have witnessed number of flick on India Army, but this is going to one of his kind as this will showcase first kind of Indian Army operation that took place in our country.
According to reports Vicky Kaushal of award winning flick Masaan will be playing lead role. This movie will be turning point for Vicky Kaushals career as it might make actor get more fame.

Though we have heard number of time that actors do special training for getting into skin of their character they play, but have you heard ever actor going for extreme to get into skin of character, yes its true new comer Vicky Kaushal who is easing a role  of Raghav in Anurag Kashyap's upcoming flick "Raman Raghav 2.0" did so.
According to sources actor went for extreme to get into skin of character, actor took five extreme steps, 1. He took smoking literally, however he is not a smoking lad, but for his character he puffed about 3 to 4 packets of cigarette a day, which is very extreme.
As he is playing enthralling and distressing character for this actor merely did not slept in night during his shoot.
Vicky also went for loneliness by staying alone, during this time he cut off himself socially and kept himself away from his family. Actor also kept his mobile off while he was on shoot.
According to sources while Vicky was preparing for his audition , he stayed lonely in apartment for whole 4 days and that too in darkness, apart from this he also shed some weight to look lean, for this he skipped drinking water.
Going through above said news it seems Vicky can go to any extreme to give full justice to his character, well we have to wait and watch will his extreme discussion make him achieve applause from audience and critics, however this will only time tell.
Well appreciate actor for his dedication toward acting.
advertisement
Subscribe Newsletter
Recent Posts
Tags